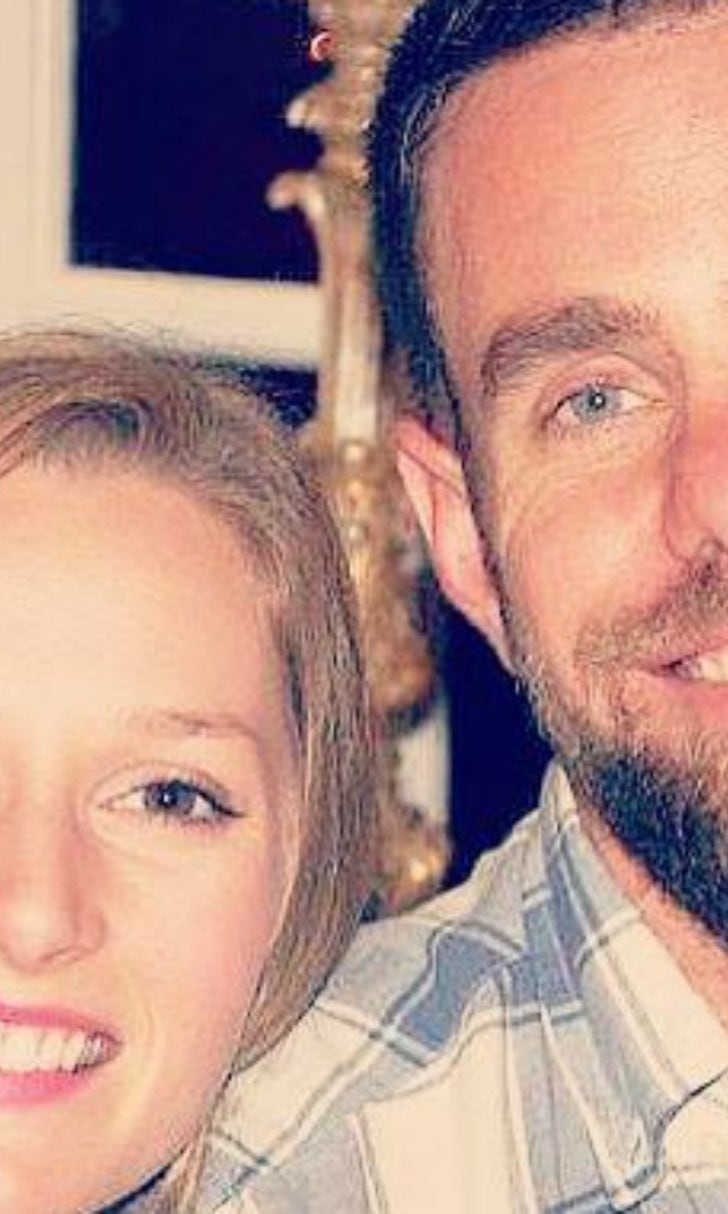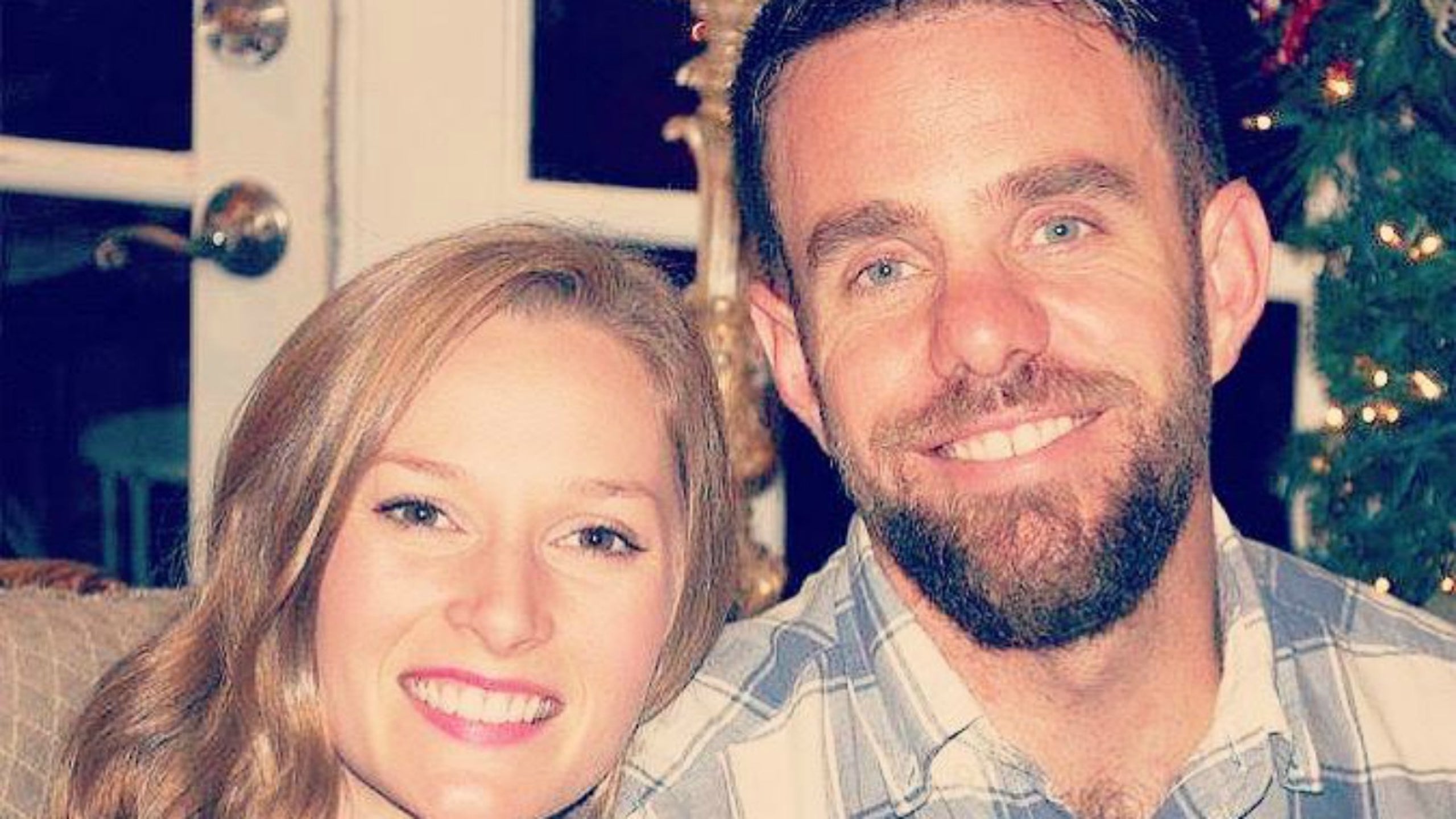 Meet the 29-year-old man receiving all of Riley Curry's Twitter hate
BY foxsports • June 19, 2016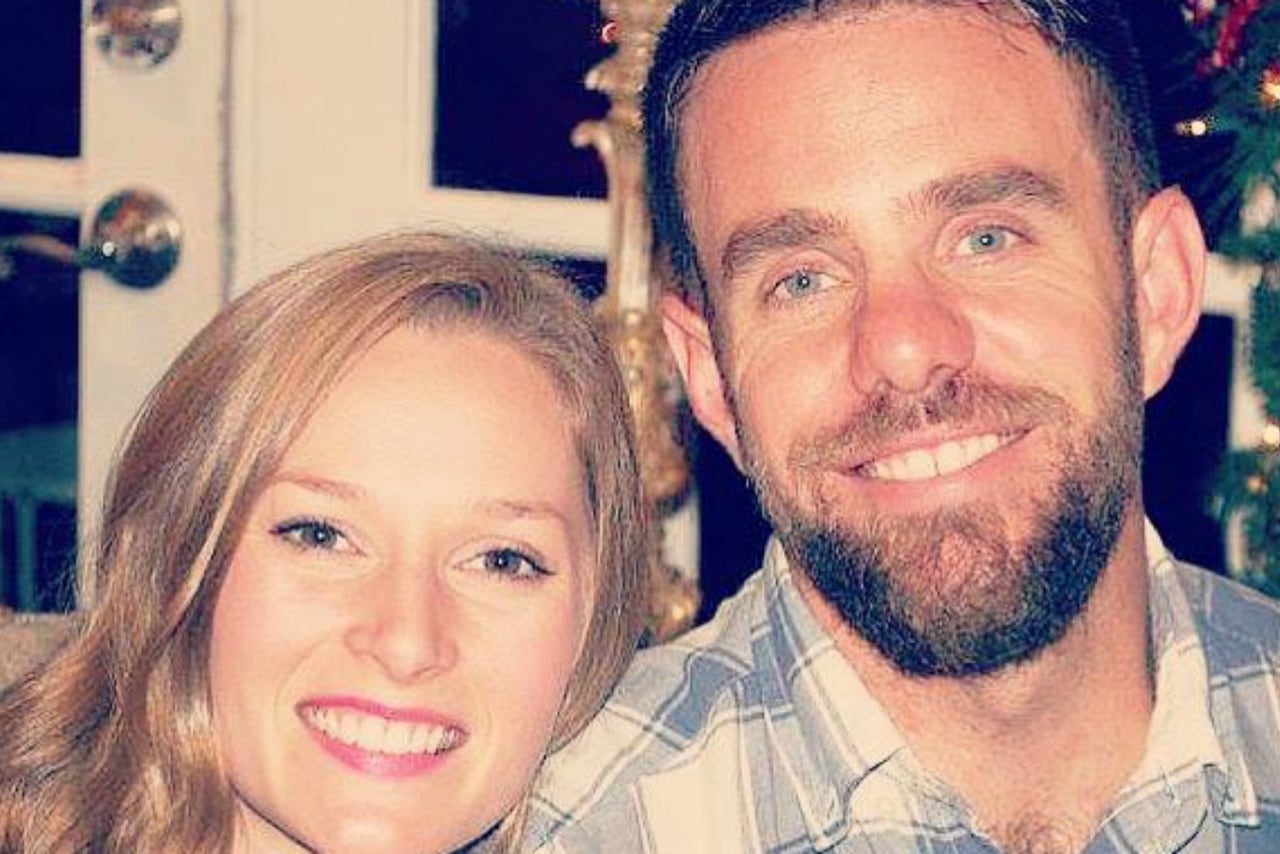 Riley Curry can't recall the exact moment Steph Curry became his father. 
He says it happened sometime during the 2015 NBA Playoffs, when pictures of the Golden State Warriors guard and his family began flooding his social media accounts.
"It started on Instagram," Curry told FOX Sports. "I'd be tagged in pictures of Steph Curry and his wife and his daughter. And it'd be me, just tagged in these family photos."
This was very confusing for Riley Curry, a 29-year-old home inspector living in Nashville. Riley is married, has a beard, and despite the insistence of thousands of Internet users, is very much not the three-year-old daughter of the NBA's reigning MVP.
"I guess they think a three-year-old has a Twitter account," Riley says.
The only thing they share is a name, but as owner of the "@RileyCurry" handle on Twitter and Instagram, Curry has become the custodian of all hate-mail directed toward the NBA MVP's daughter over the last year.
"It started in the Finals last year," Riley says. "When she started doing press conferences and gaining some notoriety."
At first it was just innocent fan-mail, Curry says.
"They'd be these pictures of Steph Curry and his wife in their house chilling," Curry says. "And they'd tag me in the picture. And I thought it was just hilarious."
Now, more than year after child Riley Curry's rise to celebrity, adult Riley Curry has deleted his Instagram and tries to avoid his Twitter mentions altogether. Because what started as a harmless case of mistaken identity has escalated into a hailstorm of blind vitriol.
"None of it is super horrible," Curry says. "But the fact that they're tweeting it at what they think is a three-year-old girl, telling her that there's no Santa Claus. That her dad sucks..."
He trails off, because a lot of it is, well, pretty damn horrible. And in a perfectly Internet-y twist, the abuse has only gotten worse since Curry acknowledged it.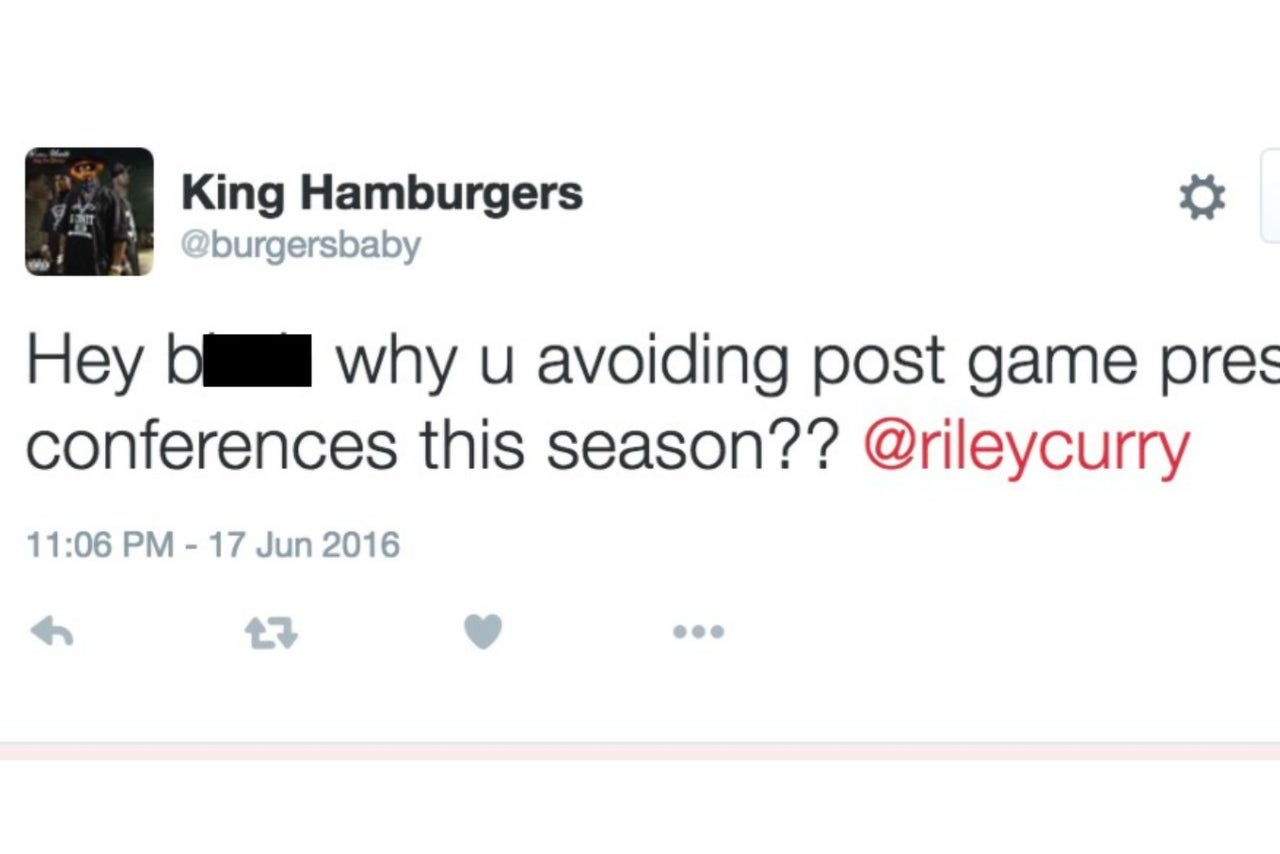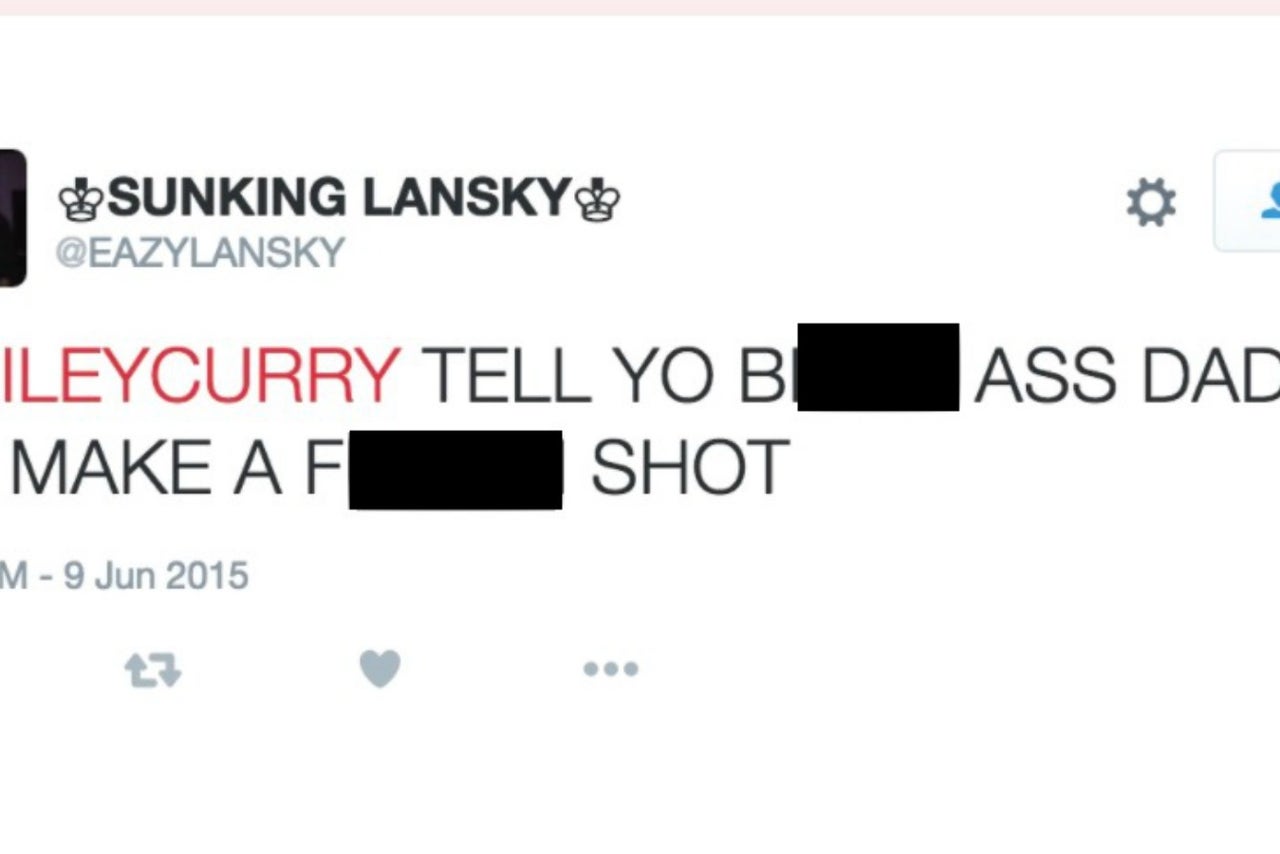 "I've tweeted five times in the past three years, and one of them goes viral," Curry says. "What are the odds of that."
Curry's referring to a message he sent out on June 10th. Stepping out of his observer role (he only uses Twitter to check the news and catch up on sports), he sent out a tweet admonishing the hordes of goons that irregularly flood his notifications with awfulness directed at three-year-old Riley Curry.
This tweet was picked up by news outlets, and in hours, a new, darker strain of ugliness flooded his account.
"'Mike & Mike' retweeted it a week ago," Curry says. "Once that happened, then some really horrible things followed. A lot of F-bombs directed toward a little girl, and telling her that she should tell her parents to kill themselves and all this stuff. It's absurd. It's gotten a lot worse."
The response to Curry's predicament has become a predictable refrain.
"There's a lot of stuff like 'If you don't like it, change your Twitter handle," Curry says. "Or 'Why are you getting your feelings hurt?'"
"That's not my point. They're not hurting my feelings. The fact that you're talking trash to a little girl - - that's the issue."
Curry and his wife are expecting a child of their own in October, and he makes it clear that the cyber bullying of anyone's child, famous or not, shouldn't be accepted in the social media landscape.
"It's important for people to realize how ridiculous it is to say mean things to a little girl," Curry says. "Things they would never say in any other avenue of life other than social media."
Curry says haterism plus ease of access is the driving force behind the hate that lands on his doorstep.
"Steph got too good and people got sick of him. And because of social media makes everything so accessible, his personal life is somehow fair game to the public."
As for the future, Curry says he'll stick out the rest of the Finals with his handle. He expects the Warriors to win Game 7 because of the same dominance that started that started this social media snafu in the first place.
"It's Golden State," Curry says. "You're never comfortable even when you're beating Golden State."
Nothing gets people mad and red on the Internet like excellence, right?
Dan is on Twitter. Maybe don't tweet at children. Maybe.
---
---