National Basketball Association
National Basketball Association
Mayo fuels Mavs' comeback victory
Published
Jan. 11, 2013 12:00 a.m. ET

An elbow from DeMarcus Cousins helped hand the Dallas Mavericks a win and gave Sacramento fans another stinger.
O.J. Mayo had 24 points and 10 rebounds, Vince Carter scored 23 points off the bench and the Mavericks took advantage of a flagrant foul by Cousins to rally from 17 points down to beat the Kings 117-112 in overtime Thursday night.
With the franchise's possible sale and relocation to Seattle on the minds of Kings fans, Cousins finished with 29 points and nine rebounds before getting ejected in overtime for elbowing Carter in the face. Officials reviewed the played and upgraded the call from a flagrant 1 to a flagrant 2 foul. It also was Cousins' sixth personal foul.
''It's one of those things that you see coming but you can't move fast enough,'' Carter said.
Shawn Marion added 19 points and 10 rebounds to help the Mavericks snap a four-game losing streak. Dallas, which had lost 10 of 11, finished its short road trip 1-2.
Tyreke Evans scored 20 points and Isaiah Thomas had 18 points for the Kings, who dropped their third straight game. Sacramento outshot the Mavericks 49 to 42 percent but finished just 5 for 21 on 3-pointers and committed 20 turnovers. Dallas also outrebounded the Kings 52 to 41.
Even after blowing the big lead, Sacramento still had a shot to win.
Cousins, who has been suspended twice by the NBA and once by the Kings this season because of his actions, lost the ball driving in the lane and elbowed Carter once the ball squirted away with 41.9 seconds to play. Cousins could also face another suspension from the league before Saturday night's home game against the Miami Heat.
''I swear to God I didn't try to do that. I'm just tired of being in these situations,'' Cousins said. ''I'm pretty sure my reputation will come into play with the decision, but hopefully they'll realize it wasn't intentional.''
The Mavericks had chances to end the game in regulation.
After Mayo made 1 of 2 free throws to put Dallas ahead 101-98, Thomas banked a 3-pointer off the glass and in the face of Mike James with 9.1 seconds remaining. The Kings twice knocked the ball out of bounds in the half court and forced Darren Collison to take a fadeway jumper that bounced off the rim to send the game to overtime.
Carter hit both free throws following the flagrant foul in the extra period and the Mavericks got the ball. Shawn Marion, who had 19 points and 10 rebounds, later made another pair to put Dallas ahead 115-110 to seal the victory.
''Once it got to overtime, we said, `We're going to win this game,''' Marion said. ''It's a baby step in the right direction. We just got to keep crawling.''
The game marked the first time the Kings played since the latest - and perhaps most serious - round of relocation talks began a day earlier, when word spread that Seattle investor Chris Hansen has contacted the Maloof family about buying the Kings. No deal has been reached yet.
Newspaper and television reporters from Seattle showed up along with an increased local media presence. Fans contemplated whether they should keep supporting a team they love. Ushers and parking attendants who depend on the team for work approached reporters asking if they knew what might happen.
Even players and coaches admitted all the attention made it difficult to focus on the game.
''It's definitely going to be a distraction,'' Kings coach Keith Smart said before the game. ''But we're pros. We've got to figure out a way how to separate the two and then get ready to play.''
The crowd remained its usual scattered, and sometimes spirited, self this season.
So did both struggling teams.
Evans ignited Sacramento's stagnant start when he scored the final seven points of a 13-0 spurt, capped with a steal and fast-break layup over Collison for a three-point play that gave the Kings a 42-29 lead late in the second quarter.
Francisco Garcia highlighted another Sacramento surge in the third quarter. He hit two jumpers and a 3-pointer to put the Kings ahead 71-54 to spark the crowd to life.
The Mavericks found their rhythm late.
James stole Cousins' pass for an uncontested layup, Marion added another steal and threw the ball ahead to Mayo for a layup and Carter converted a running layup to cap a 14-3 run that put the Mavericks up 96-93 with less than 2 minutes remaining in the fourth.
Then Cousins missed a difficult shot in the lane, Marion grabbed the rebound and was fouled. After Marion made both free throws to put Dallas ahead by five, John Salmons hit a 3-pointer.
The Kings forced Dirk Nowitzki to miss a contested jumper. Smart decided not to call timeout, and Carter drew a charge on Salmons. Mayo made 1 of 2 free throws to give the Mavericks a 101-98 lead before Thomas hit the tying 3-pointer to force overtime.
''We've been scratching and clawing of late,'' Mavericks coach Rick Carlisle said, ''so it's good to have something to show for it.''
Notes: The Mavericks improved to 3-7 on the second night of back-to-back games. ... The Kings fell to 10-9 at home. ... Dallas is 6-16 on the road. ... The crowd was announced at 14,011.
---
---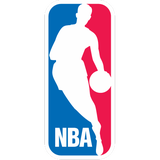 Get more from National Basketball Association
Follow your favorites to get information about games, news and more
---