National Basketball Association
National Basketball Association
Mavericks-Kings Preview
Updated
Mar. 4, 2020 7:23 p.m. ET

Dallas navigated a brutal five-game stretch with little success, yet emerged in decent enough shape in a four-team race for the Western Conference's final three playoff spots.
The road gets easier over the Mavericks' next five, though it begins Sunday night in Sacramento with the Kings in position to win the season series.
The Mavericks (35-37) haven't made things easy on themselves with a 2-9 stretch that started with a 104-101 home loss to the Kings on March 3. They went 1-6 on a comparatively easy span of games before a 1-4 stretch that included two losses to Golden State, one at Cleveland, one at Portland and a home win over the Blazers.
The latest was Friday's 128-120 loss at Golden State, which has Dallas two games under .500 for the first time this season. A single-digit loss to a team chasing the single-season wins record didn't have coach Rick Carlisle in crisis mode, particularly with Dirk Nowitzki, Devin Harris, Deron Williams and Chandler Parsons all sidelined.
"We've shown that we can compete with everybody in the league. The important thing now is getting there," said Carlisle, whose team faces Denver to conclude this four-game trip, plays New York at home, then visits Detroit and Minnesota before things again get difficult. "The next 10 games are going to tell the story."
While Harris missed the game for the birth of his daughter and Nowitzki was resting in anticipation of a back-to-back against the Kings and Nuggets, the team announced Parsons would miss the rest of the season after undergoing meniscus surgery. Williams was resting an abdominal strain but figures to return.
Wesley Mathews scored 26 points and hit 6 of 11 from 3-point range, and the shooting guard has averaged 21.0 points while hitting 17 of 28 from long range in the last three games. The Mavericks have shot 46.7 percent from beyond the arc in that time with 14.0 makes per game, but opponents have averaged 111.4 points over the last 11.
"We played hard and we competed," Matthews told the team's official website. "I think that we took a step in the right direction, as far as getting better. Guys needed to step up, and guys did step up. But obviously, we can't give up 120-something points.
"We've got to continue that fight and that push to make sure we salvage this trip with two games left on it."
Dallas has won seven of nine in the series, but the Kings have taken two of three this season.
Sacramento (28-44) ended a seven-game home losing streak with Friday's 116-94 win over Phoenix. It was the first time the Kings had held an opponent under 104 points over a 3-9 home span on which they've given up an average of 113.2.
"Home court is an issue that's frustrated everyone," said coach George Karl, whose team started a span of seven of nine at home. "I think to be a successful team you have to win 30 games at home, instead of 15 or 16."
Offensively, it was a breakout effort for Willie Cauley-Stein, whose career-high 26 points followed a three-game stretch with four total points on 2-of-11 shooting for the typically defensive-minded rookie.
Rajon Rondo helped him out, and the NBA assists leader's 12 gave him 795 on the season to push him past Reggie Theus' Sacramento-era franchise record from 1985-86.
"It's definitely an honor," Rondo said. "A lot of great players have played here and to be at the top of any list is humbling."
Rondo only attempted two shots, but the point guard who spent the majority of last season with Dallas has averaged 19.5 points in two games against his former team.
---
---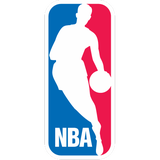 Get more from National Basketball Association
Follow your favorites to get information about games, news and more
---