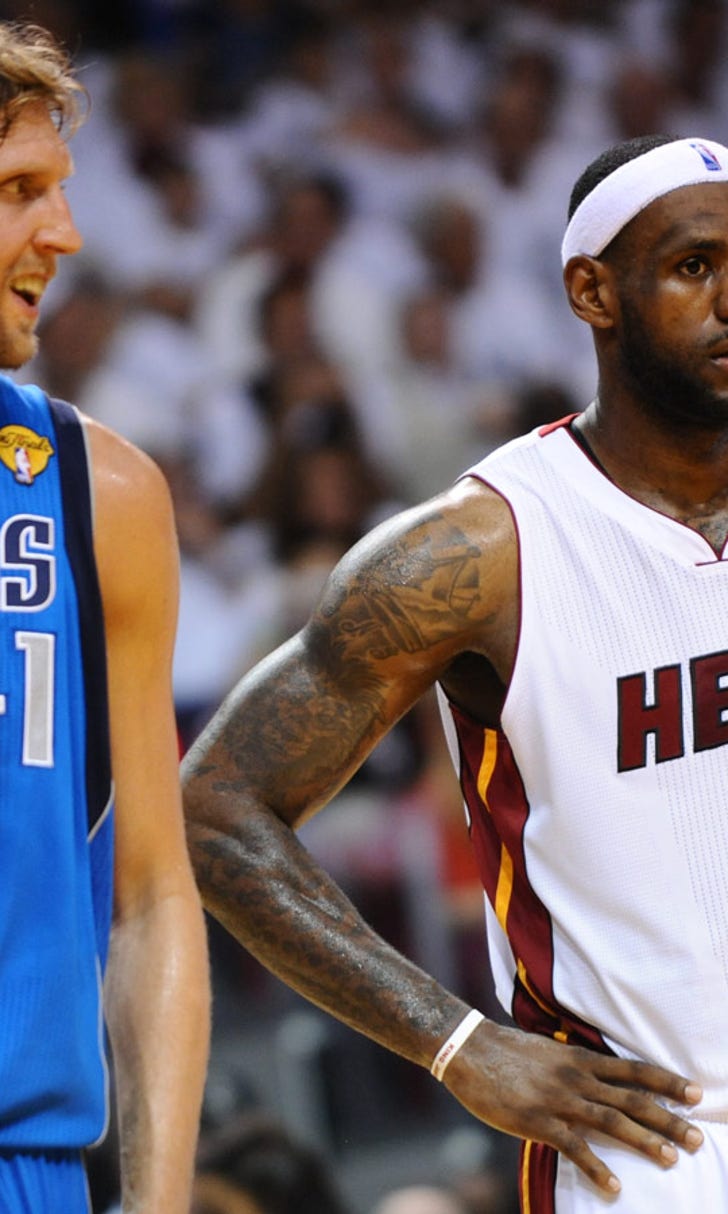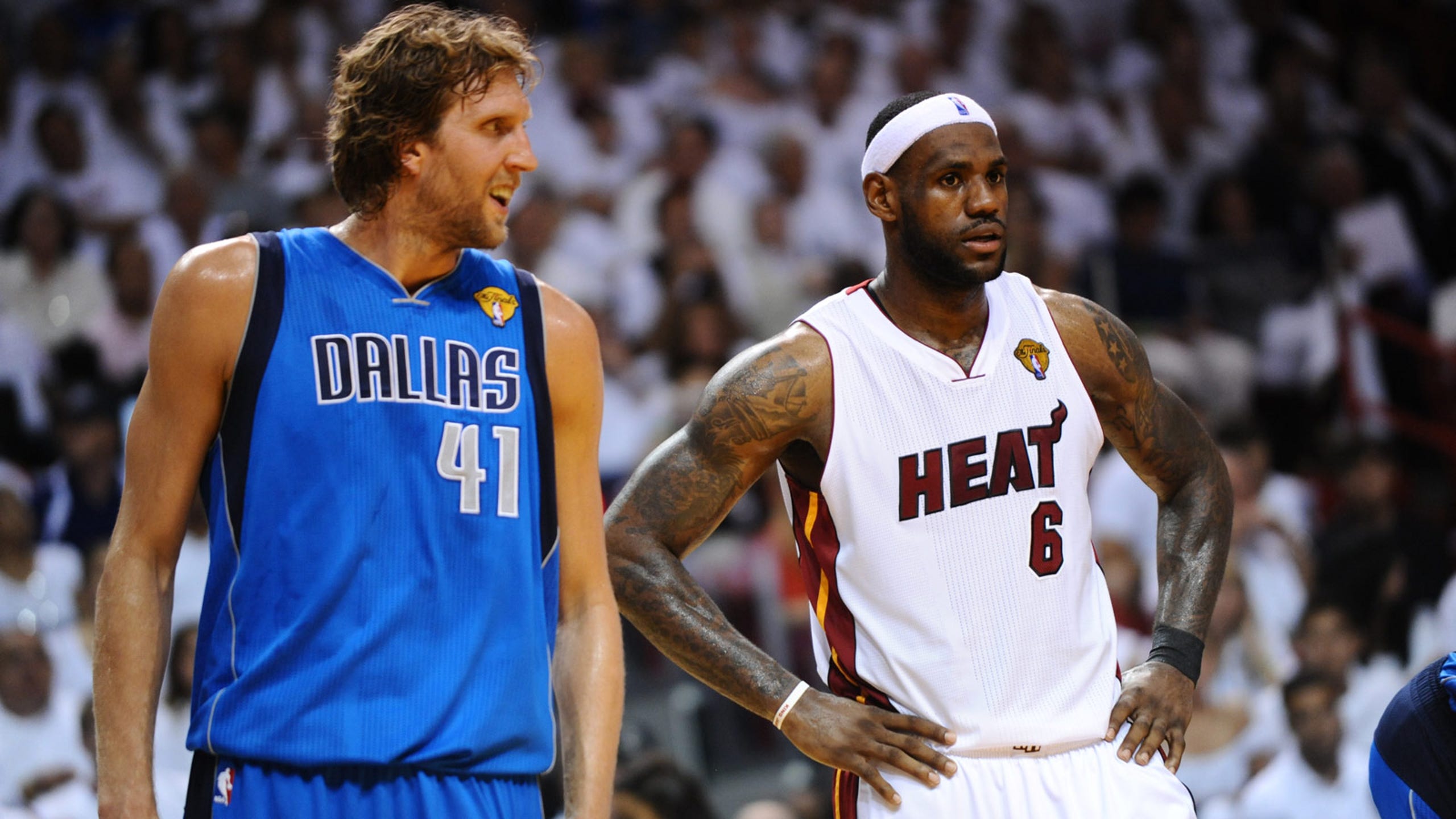 LeBron showers Dirk with plenty of love before matchup
BY Jeff Caplan • January 12, 2016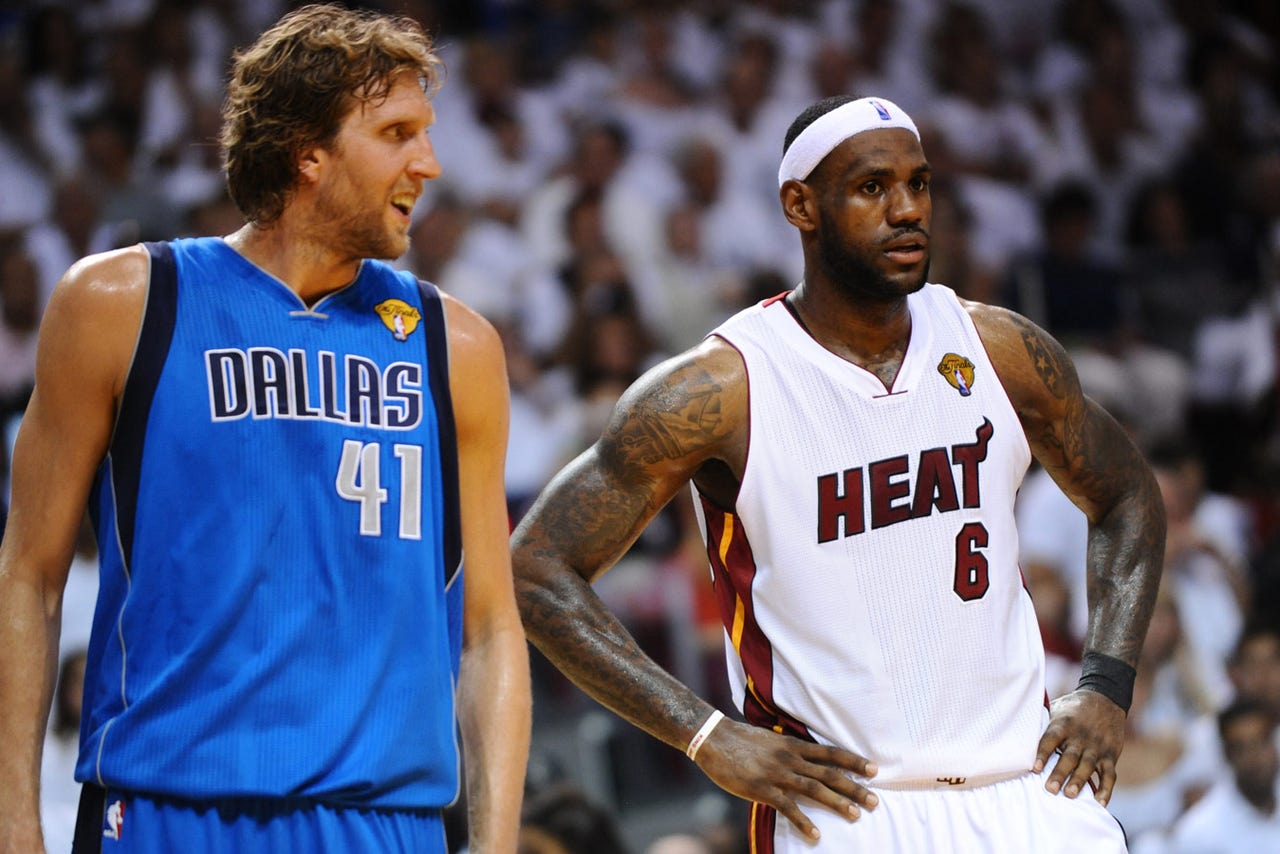 Back during the 2011 Finals when LeBron James thought he was on his way to his first NBA championship with the Miami Heat, he and former teammate Dwyane Wade mocked an ill Dirk Nowitzki, pretend coughing and sneezing in front of the camera as they walked through the bowels of the Dallas Mavericks' arena.
All Nowitzki did from there was rally Dallas from a 2-1 deficit to win the next three games and the title behind one brilliant performance after another.
James, of course, would go on to win a pair of titles with the Heat before going back home to Cleveland. With the streaking Cavaliers in Dallas to play the so-far surprising Mavs on Wednesday night, James was asked for his thoughts about the 7-foot German, who recently passed Shaquille O'Neal for sixth place on the NBA's all-time scoring list.
James was effusive in his praise.
"He's amazing, one of my favorite players ever to play the game. Just his ability, what he's able to do, his size, his ability to shoot the ball, his ability to sacrifice shots for other guys, being a part of this team and a part of this franchise over the years, the loyalty speaks volumes."
Nowitzki is now 37 and has one more year left on the current three-year deal he struck prior to last season at a massive discount. At the level he continues to play -- he's averaging 17.7 points and 6.7 rebounds -- it's not unthinkable that he could sign another contract and follow the lead of friend and rival Tim Duncan, and play to 40.
James, 31, has watched as Nowitzki's game has evolved with age.
"He's just a true professional," James said. "A guy who continued to get better every year, and also, when he slowed down just a bit, he expanded on other parts of his game, still make him efficient and effective out on the floor. He's great."
---
---