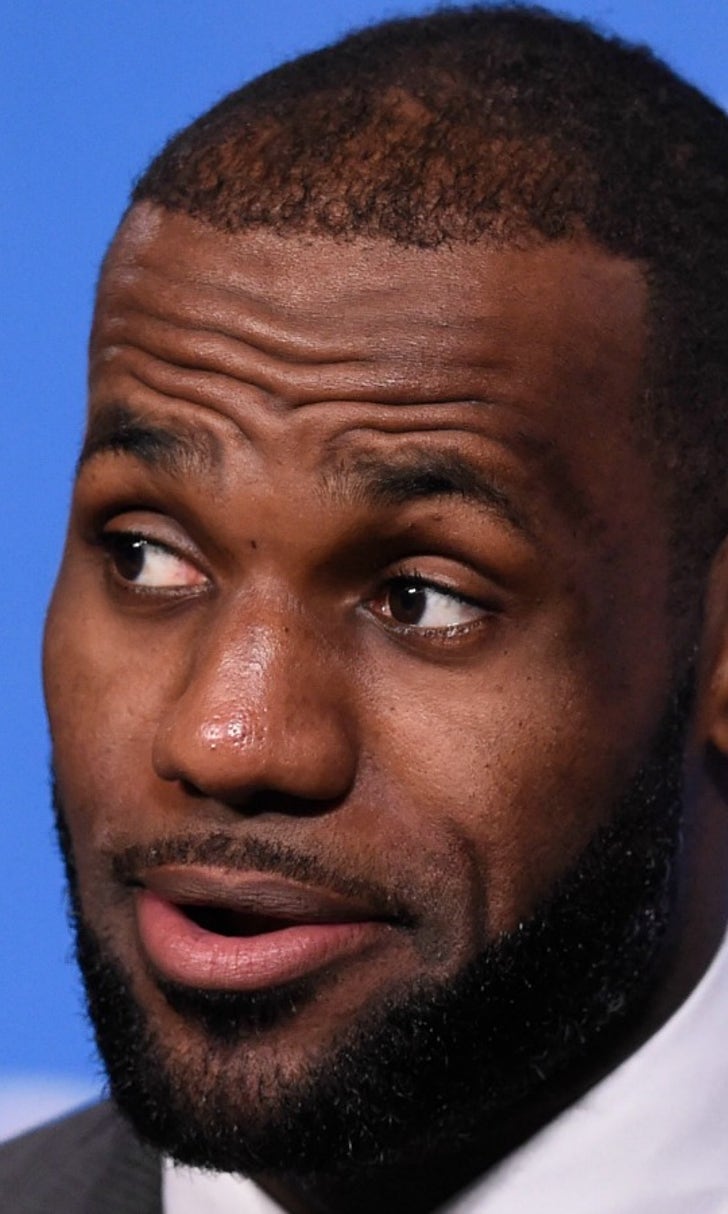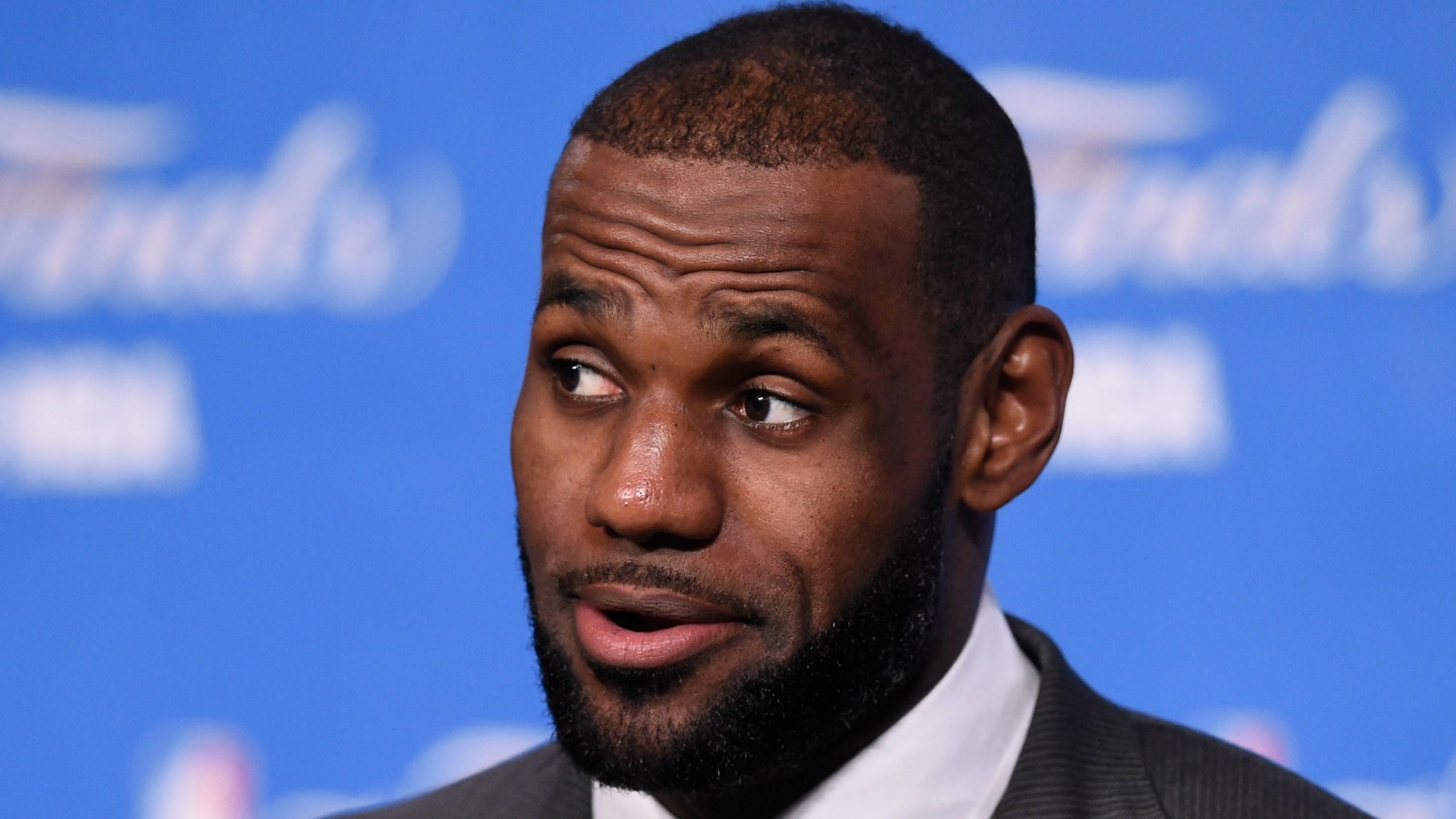 LeBron James swats away Steph Curry question: 'I see what you're trying to do'
BY foxsports • June 17, 2016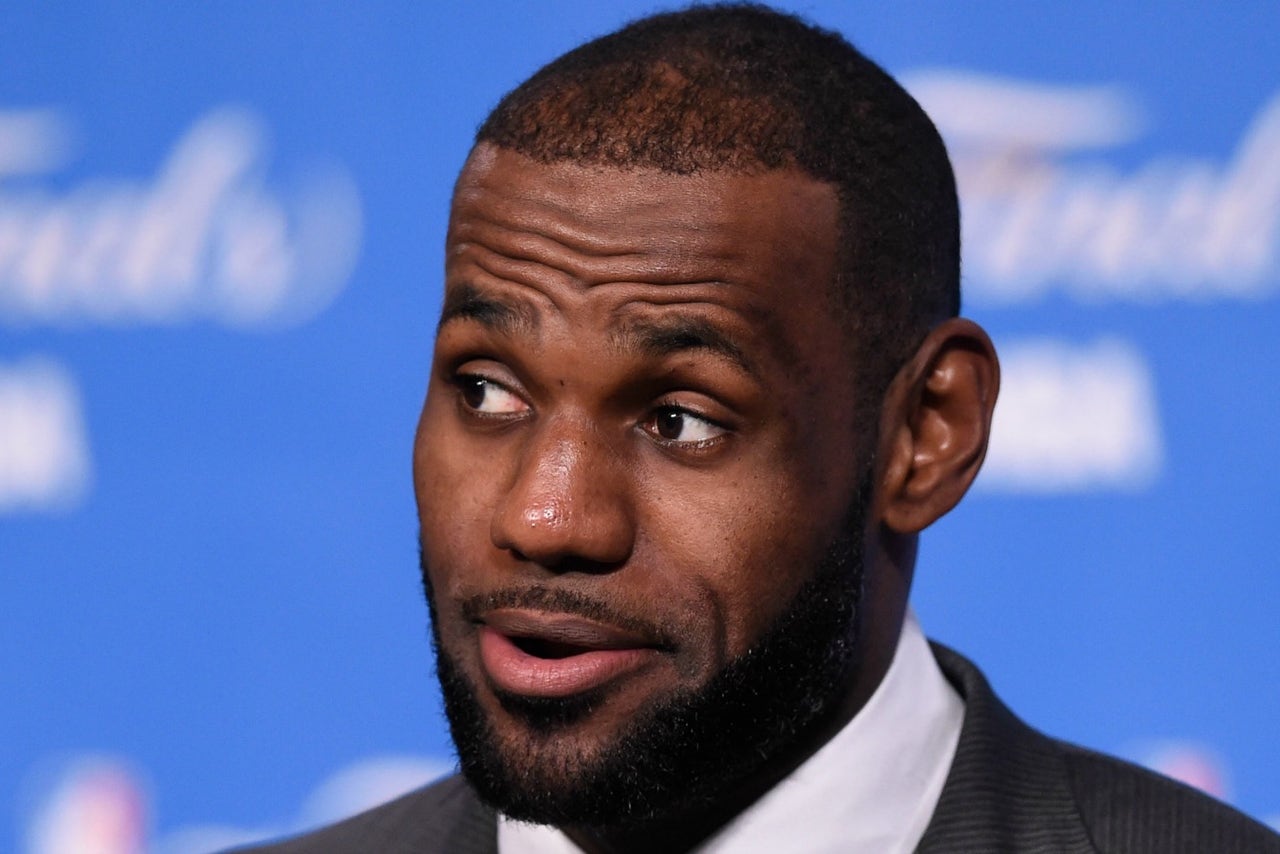 LeBron James is having an all-time NBA Finals, one of the best individual performances we've ever seen.
In Game 6 against the Golden State Warriors on Thursday, LeBron scored 41 points on 59 percent shooting to go with 11 assists, eight rebounds, four steals and three blocked shots.
This came after a must-win Game 5 in which LeBron posted 41 points, 16 rebounds, seven assists, three blocks and three steals. They're crazy performances, and with back-to-back NBA MVP Steph Curry struggling during these Finals, it's rekindling the debate of who is the best player in the world.
Those who back LeBron got an exclamation point for their arguments on Thursday when he blocked Curry's shot and then stared him down and talked a little trash.
LeBron was asked about that instance and the general "LeBron vs. Curry" debate in his postgame press conference, and he deftly swatted it away, calling out the loaded question.
The question, followed by LeBron's response: People now will say that you and Steph Curry are the two greatest players on the planet, but they don't necessarily determine which one is the best. You've competed so hard in this series. You seem to take special delight sometimes in blocking his shot. Tell me what that's been like to compete against a guy that's sort of vying for that title with you?
Judging by LeBron's reaction to the block, he probably does have an opinion, one that he's far too smart to share publicly.
---
---