National Basketball Association
National Basketball Association
LeBron, Heat deserve plenty of thanks
Published
May. 27, 2011 1:00 a.m. ET

The thank-you note ought to arrive on gold-plated stationery: "Dear LeBron, thanks for a great year. Love, the NBA, TNT and ABC/ESPN."
"The Decision" — ESPN's primetime infomercial in which LeBron James announced his move to Miami — was an embarrassment for everyone involved. Then-ombudsman Don Ohlmeyer bashed the network for sacrificing its credibility and having "failed miserably where it mattered most." As for James, the one-time Cleveland Cavalier had every right to switch zip codes, but doing so on national TV made him look like a colossal jerk.
The fallout from that event, however, has been a huge boon to the NBA and the networks that cover it, instantly transforming the Heat into not just a "team of superstars" but a collection of villains — the black-hat-wearing bad guys even casual fans who don't follow the league closely can love to hate. Casting perhaps the league's most gifted player in that role might be a first, however.
Win or lose, then, with Miami taking on Dallas for the championship, the networks and league owe James a huge debt of gratitude. Seldom has a bad "Decision" yielded such beneficial results.
It's anecdotal, to be sure, but how many times have you heard someone who isn't much of a hoops fan say they're rooting against Miami? Perhaps that's because you don't have to know anything about defending the pick-and-roll to understand soap opera-worthy betrayal. Watching Bravo's "Real Housewives of Miami" will do.
Whatever people say at parties, though, the tangible evidence of what James hath wrought is all good news for the NBA, TNT, ESPN and its sister network ABC, which will carry the NBA Finals beginning Tuesday.
Just look at TNT's ratings for the Eastern Conference finals. Game 1: 11.1 million viewers, according to Nielsen data, becoming the most-watched NBA game in cable history. The overall five-game average: 10.4 million, a whopping 46 percent increase over 2010.
It hasn't just been the Heat, of course. Through its 40 games of playoff coverage, TNT's ratings jumped 29 percent. Yet, there's little doubt the Heat lived up to its name in adding sizzle throughout the season.
Even without the Los Angeles Lakers in the Finals for the first time since 2007, anticipation regarding whether Miami can complete its mission — and validate, for some, James' much-derided, "Just win, baby" move — ought to help tune-in defy gravity.
As for ABC, you can bet the network suits are licking their chops about having more people see all the promos for summer and fall programming that are going to be stuffed into the telecasts. And while Jack Nicholson might not be on hand, the toned and tan South Beach bodies to showcase around Heat home games should help ease the pain of losing the Hollywood courtside crow.
This isn't intended to rewrite history regarding how "The Decision" was handled. James surely wasn't setting out to squander so much goodwill last July, when he let his ego get the best of him and agreed to sit down for that goofy interview with Jim Gray. Any athlete steeped in endorsement deals has to worry about public opinion, even if they insist otherwise.
While he reserved his harshest criticism for ESPN at the time, Ohlmeyer — a veteran TV executive and producer — was almost equally brutal in assessing the damage to James and his "tarnished" reputation, calling it "stunning just how quickly perceptions of the two-time NBA MVP changed."
"Overnight," Ohlmeyer wrote, "he became, depending to whom you listened, a 'narcissistic fool,'  'an egotistical self-promoter' and 'an arrogant, selfish brat.' Could a one-hour TV special — albeit one that was poorly conceived and heavily criticized — have that much impact?"
Clearly, for many who will never see James quite the same way again — championship ring or not — it did. Yet, like so much in an age where everything, even sports, has come to resemble a reality TV show, being bad can wind up paying off in ways that feel oh so good.
You can email Brian at lowryonsports@gmail.com or find him on Twitter at @blowryontv
---
---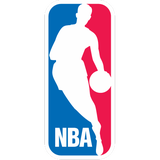 Get more from National Basketball Association
Follow your favorites to get information about games, news and more
---