National Basketball Association
National Basketball Association
LeBron good, but not good enough
Published
Jun. 13, 2012 1:00 a.m. ET

What's truly frightening about this, as we watch the so obvious realignment of an entire league's solar system, is that LeBron James has never been better in an NBA Finals game than he was Tuesday night.
He was aggressive and engaged. He took important shots and he made them. He was the primary reason, maybe the only reason, the Miami Heat had a chance to steal Game 1 from the Oklahoma City Thunder.
And Kevin Durant still made him look small.
Did it to him in all kinds of ways, too, in a 105-94 victory at Chesapeake Energy Arena that revealed this stage will not be too big for the Thunder and its transcendent star. Did it to him, starting about halfway through the third quarter, in a way that probably changed the trajectory of these Finals.
Until that point, the Heat were doing nearly everything necessary to take the opener, which would have taken all the pressure off for Game 2, which would have put James — a frontrunner by nature — in a pretty dominant position to deliver his first title heading into the meat of this series.
Miami was executing beautifully on offense, getting bonus contributions from the likes of Shane Battier and Mario Chalmers, and the Thunder were cooperating with missed free throws, shaky defensive rotations and a stretch of baffling shot selection by Russell Westbrook and James Harden.
Most of all, James was outplaying Durant. Not by a lot, but enough. For a while.
And then?
Well, when James scores 30 points with nine rebounds, four assists and four steals in an NBA Finals game, it's difficult to imagine somebody playing better than that. Only a few players in the league are even capable of playing better than that.
But Durant did, unleashing a 17-point barrage in the fourth quarter to turn a game in which Oklahoma City trailed for the first 35 minutes, 44 seconds into a runaway by the end.
"We just have to keep our bodies in front of him as much as possible," Miami coach Erik Spoelstra said. "That's much easier said than done."
It almost sounded like a concession speech, which has become the anthem of these playoffs. First the Dallas Mavericks, then the Los Angeles Lakers, then the San Antonio Spurs and now the Heat; they have thrown everything at Durant, and he has torn through all of them as though he has no intention of waiting his turn.
Durant is only 23. Unlike James, a two-time Finals loser, Durant has never been in this position before. But this performance — 36 points in total, 12 of 20 field goals, eight rebounds and four assists — signified that there is no more learning curve in his ascension to the top of the NBA.
And he got there with 4:42 to go, when Westbrook whipped him a pass just beyond the free-throw line and Durant let it go with no hesitation and complete trust in his muscle memory. As it swished through, giving Oklahoma City a 91-83 lead, it was impossible not to think about James on this stage and how hesitant he was last year against Dallas, how timid. James didn't show that against the Thunder, and maybe these playoffs have been a breakthrough for him. But to see how well he played in Game 1, and how little it ultimately meant, has to be frustrating.
"KD got a couple looks we don't like," James said. "He had two transition 3s that we gave up where he had nobody on him, and he had a couple jumpers that we didn't like, either, with nobody on him. We need to make adjustments with that and we will make adjustments."
One adjustment surely falls on the shoulders of Wade, who spent much of his night floating on offense and whining at officials on his way to an ugly 19-point performance that required 19 field-goal attempts. Even when James and Wade are at their best, the Heat have a long, difficult climb against this fearless, deep Thunder team.
When Wade is struggling and Durant is in freight-train mode, it's going to be practically impossible for the Heat to beat them.
Miami was so close to fending it off, too. Durant scored the Thunder's first eight points but had only seven shots at halftime. It wasn't a coincidence Oklahoma City trailed 54-47.
"I did tell Kevin at one part of that third quarter, he has to be more aggressive in his setups," Thunder coach Scott Brooks said. "They were switching, denying, forcing him to catch the ball at a place we're not comfortable with."
It looked like it was about to be LeBron's game. Then, just like that, Durant ripped it away with a flurry of put-backs, floaters, dunks and free throws. He comes at you so quick, as natural in that moment and rhythm as James often seems uncomfortable. And now, this series has turned in a way that the Heat may have trouble answering. Even when James is good, it might not be good enough.
---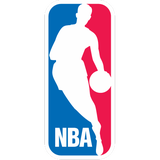 Get more from National Basketball Association
Follow your favorites to get information about games, news and more
---