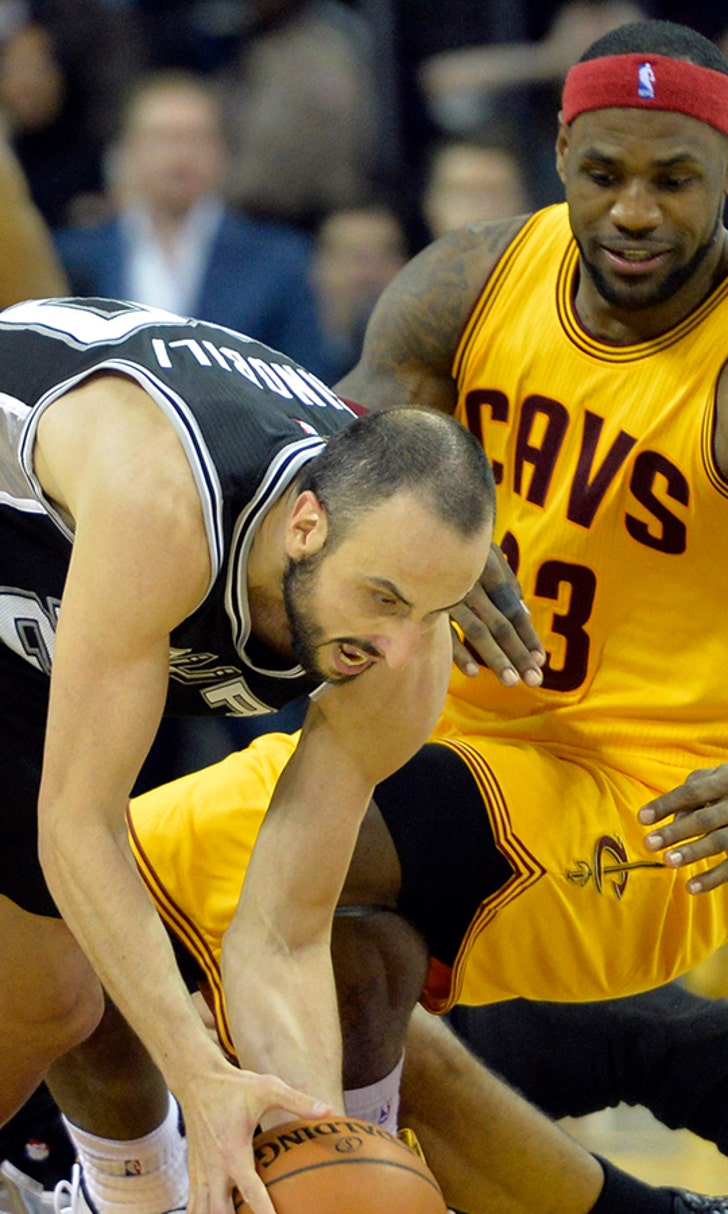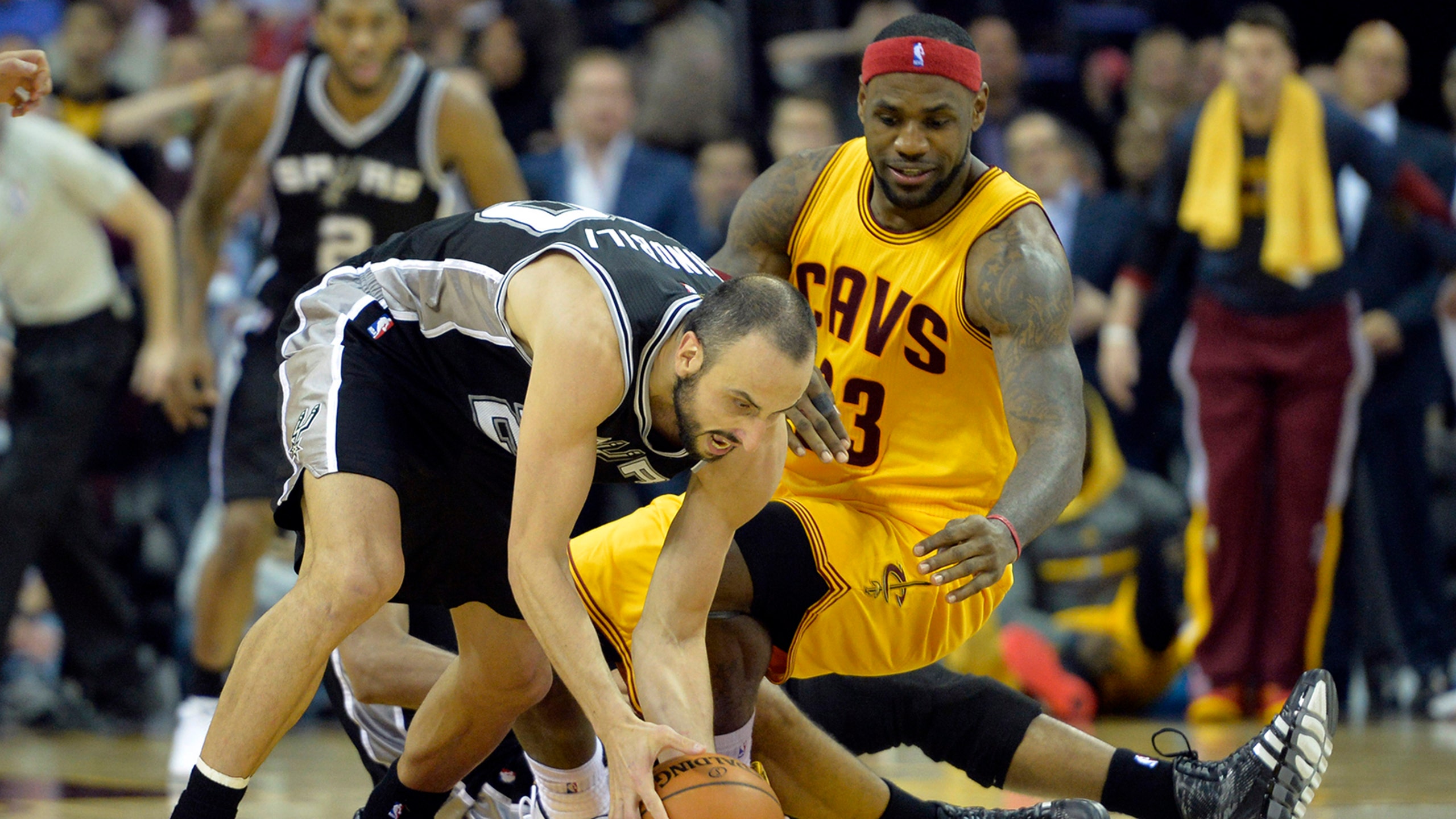 LeBron chases down Manu Ginobili to get the huge blocked shot
BY Brett Pollakoff • January 31, 2016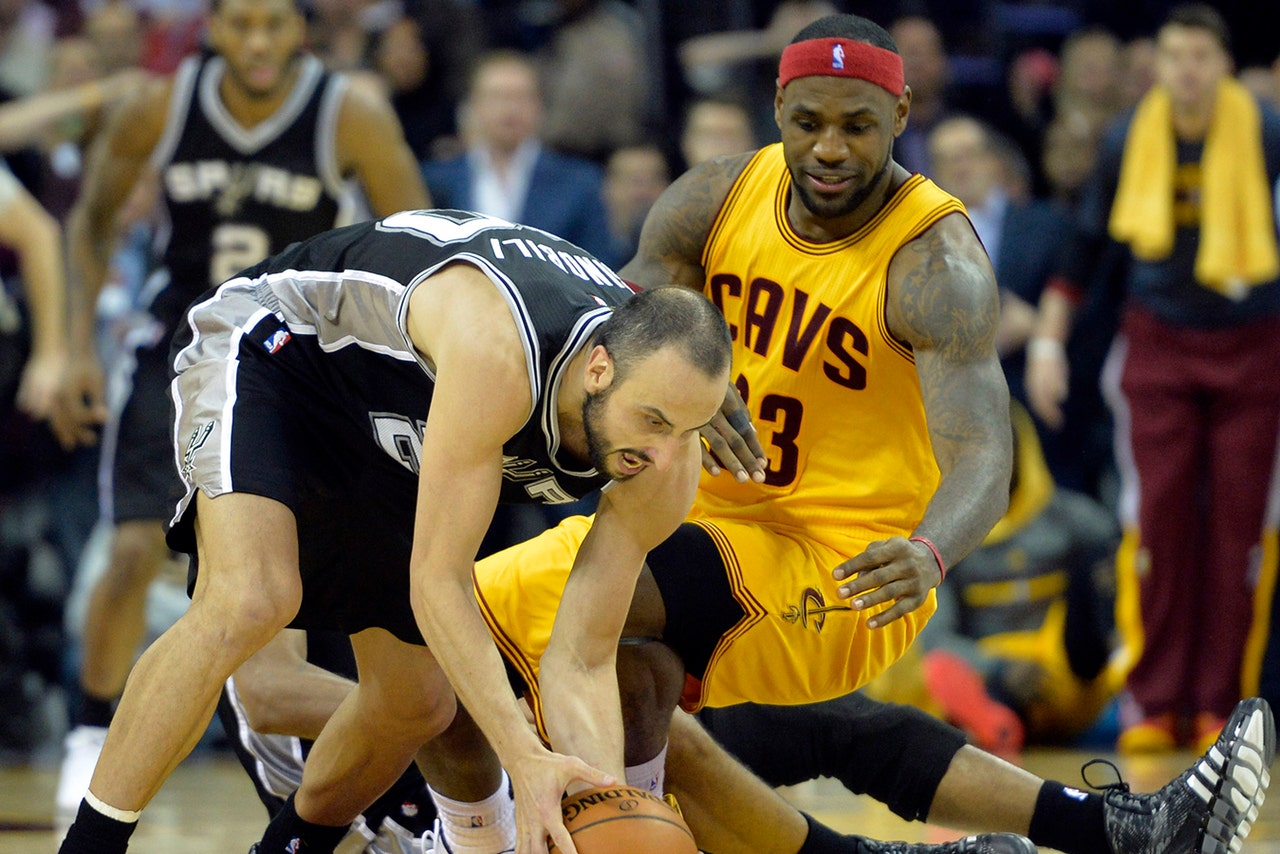 The Cavaliers finally got a win over one of the league's top teams on Saturday, and did so in convincing fashion. 
Cleveland racked up 117 points against the league's top-ranked defense, and even though the Cavaliers were up by 17 late in the third, LeBron James was hustling like the game was still close.
Maybe it was because James turned it over with a sloppy behind-the-back dribble which sent Manu Ginobili streaking down the court in the other direction, but he made sure to get all the way back on defense, and caught up with Ginobili right at the rim to come away with the spectacular rejection. 
---
---