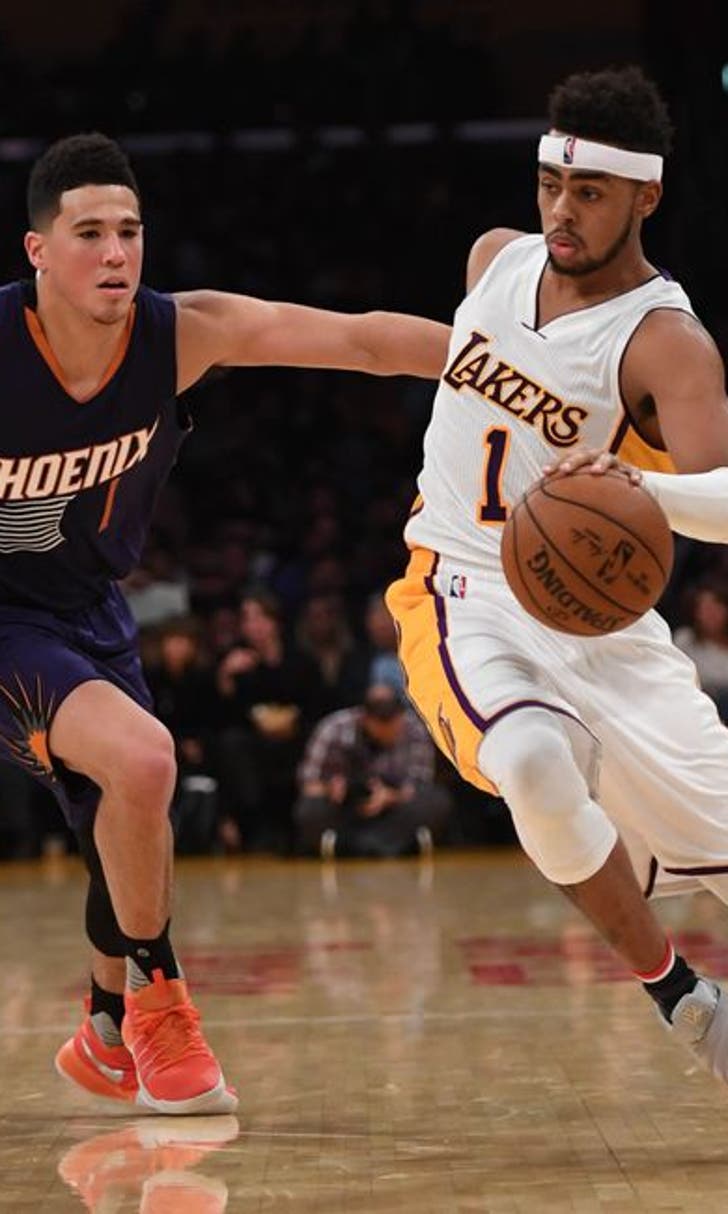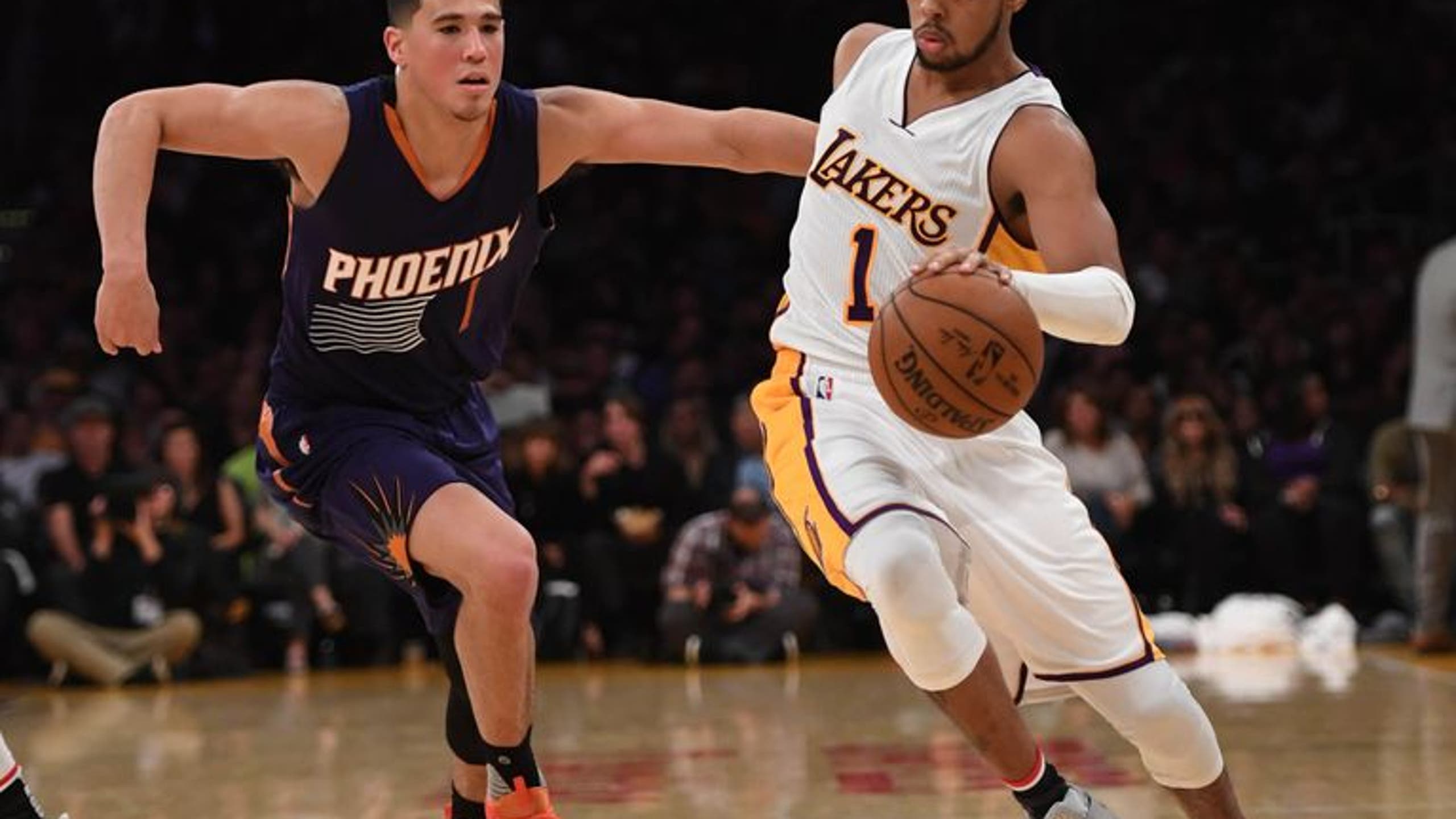 Lakers: Where D'Angelo Russell Rank in the 2015 Draft Class?
BY Fansided and Davide Tovani/FanSided via Lake Show Life • December 15, 2016
With an entire NBA season behind him, it's time to check in on how D'Angelo Russell has faired compared to his 2015 Draft classmates.
In June 2015, Jahlil Okafor seemed destined to perpetuate the weakened tradition of dominant big men in LA (Dwight who?). Instead, the organization shocked the world picking 6'5 point guard D'Angelo Russell.
Drafted for his passing ability and 3-point shot, he appeared to fit seamlessly in a league more and more small ball-oriented.
After a tumultuous season, culminating with the Nick Young incident, Russell ended up with a disappointing All-Rookie Second Team election.
Now, the time of mistakes and miscommunication with the coaching staff is in the past. With a summer of workout and a new and improved team culture he started to tap in his potential.
Though his picking over Porzingis has been recently questioned because of the Latvian's superb performances, he is still performing well in the most delicate role for one of the most scrutinized franchises.
The former Ohio State point guard is averaging 15.3 points, 4.8 assist, 3.1 rebounds playing just 25.7 minutes in a team which emphasizes ball movement and sharing the ball.
He is undeniably trailing behind sensational big men Towns and Porzingis. Yet he is performing better than Nikola Jokic and Jahlil Okafor, both elected in the All-Rookie 1st Team.
Each of them are scoring 11 points per game without a definite role in teams with bad records.
Emmanuel Mudiay, who last year looked most like Russell's doppelgänger, has actually regressed in almost every statistic field.
Myles Turner was a steal at 11 by usual suspect Larry Bird. The perfect example of the modern center (athletic, dynamic, who can stretch the floor) his season production is similar to D'Angelo's, averaging 15 points, 7.2 rebounds and 2.3 blocks.
The revelation of the draft was Devin Booker. Currently leading sophomore guards with 18.4 points plus 2.6 rebounds and 2.8 assists, he is putting up this numbers in 33 minutes a game (7.3 more than D'Angelo) in a team that struggles to find continuity.
Furthermore, his PER of 12.2 is far behind Russell's 16.8.
Hence, we can safely assert that D'Angelo Russell is the third best sophomore in the NBA. Although the Lakers would maybe pick Porzingis should they re-draft today, DLoading is a developing young player with great feel for the game and "ice in his veins". He is still trying to figure out his role of leader of a renewed team in a new system.
More from Lake Show Life
This article originally appeared on
---
---