National Basketball Association
National Basketball Association
Lakers hope for finals boost from Artest, Bynum
Published
Jun. 1, 2010 2:39 a.m. ET

Although Andrew Bynum didn't play in the 2008 NBA finals, he remembers how it all ended. Boston Celtics fans celebrated their clinching victory by throwing rocks and other projectiles at the Los Angeles Lakers' departing bus, also rocking it back and forth.
``I only saw a couple of games, and it was crazy - the energy, the fans,'' said Bynum, who was out for the season with an injured kneecap. ``That bus ride back to the hotel, it wasn't the greatest.''
Bynum kept that memory close for the past two years, and so did most of his teammates. Although the Lakers' roster is remarkably similar to the group that lost to Boston two years ago, Bynum sees two big reasons Los Angeles might have a better shot to do the rocking this time.
Ron Artest and Bynum said Monday they hope to play major defensive roles in the Lakers' NBA finals rematch with the Celtics, starting Thursday night at Staples Center. Artest is the Lakers' only newcomer this season, while Bynum has postponed surgery on his right knee to participate in the Lakers' playoff run.
Unlike Kobe Bryant, who professes no special interest in a Celtics rematch, Bynum is thrilled this run is ending with Boston.
``It's a great opportunity for us to get one back,'' Bynum said. ``You never want to let something like that sit. I know it means a great deal (historically), but I'm more concerned about my own history.''
The Lakers stayed off the court at their training complex Monday, watching film and absorbing coach Phil Jackson's first volley of instruction. Artest's preparation doesn't include much education on the history of this matchup - only a refresher tutorial on the offensive habits of Paul Pierce and the Celtics' forwards.
``I'm not a student,'' Artest said. ``I just love the game. I'm not really familiar with the rivalry. I'm sure there's a lot of history, but I can't really tell you any details about it.''
Artest replaced Trevor Ariza on the Lakers' roster last summer, filling the role as their defensive stopper - yet Ariza also was absent from the 2008 finals with an injury. Los Angeles subsequently was carved up by Pierce, who averaged 21.8 points, 6.3 assists and 4.5 rebounds against his hometown team while earning the series MVP award.
Although Artest says it takes an entire team to shut down Boston's array of offensive talent, Jackson is grateful to have a clear-cut matchup for Artest, who performed well against NBA scoring champion Kevin Durant of Oklahoma City in the first round.
``It's a huge difference for us,'' Jackson said. ``That's a matchup that was difficult for us in the (2008) series.''
The Lakers have milked their size advantage relentlessly during the season, starting two 7-footers and controlling the paint against nearly every opponent. Bynum's injuries have limited Los Angeles' advantages recently, with the big man missing the last 13 games of the regular season with an Achilles' tendon injury before torn cartilage in his right knee was discovered during the first round, limiting him during the rest of Los Angeles' run through the Western Conference.
``We're going to need me doing better than I am, that's for sure,'' said Bynum, who's averaging 9.1 points and 7.7 rebounds while starting all 16 playoff games and playing just over 24 minutes per game. ``Going in, I'm aware of that. It'll definitely be fun. It'll be a defensive battle this series.''
Bynum decided against immediate surgery on his meniscus, even though his knee seems to be getting worse. He had a significant amount of fluid drained from his knee Monday after initially resisting the procedure, and he hopes he'll move better for the last few games of the season.
``I expect that he's going to come out and give us some good minutes,'' Jackson said. ``They may not be heavy minutes, but he's got some effective things that he can do against the Celtics.''
Jackson's quiet confidence extends to the players who already experienced the pain of a finals loss two years ago. Bryant and Pau Gasol had just teamed up that season, while most of his roster had never been that far into the playoffs, with their unique pressures and rhythm-disrupting responsibilities.
``I thought that we were really green when we came into the playoffs in 2008,'' Jackson said. ``We lost Drew. We were young in a lot of other spots. This team is more mature now, and experienced.''
The Celtics also have changed slightly, but their starting lineup is the same as it was two years ago. The 2008 Lakers started Vladimir Radmanovic - dispatched to Charlotte in a trade netting backup guard Shannon Brown - and Lamar Odom, now their sixth man, who's coming off a superb conference finals against Phoenix.
``We're a different ballclub,'' Bryant said. ``That series really taught us what it takes to win, the energy it takes.''
---
---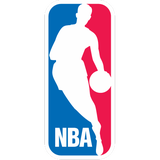 Get more from National Basketball Association
Follow your favorites to get information about games, news and more
---