National Basketball Association
National Basketball Association
Knicks beat 76ers 94-88 in exhibition game
Published
Oct. 12, 2015 10:24 p.m. ET

NEW YORK (AP) Derrick Williams scored 21 points and Carmelo Anthony added 18 to help the New York Knicks remain unbeaten in the preseason with a 94-88 win over the Philadelphia 76ers on Monday night.
Isaiah Canaan had 18 points and Christian Wood had 13 points and 10 rebounds for the 76ers. Wood is an undrafted rookie out of UNLV.
76ERS: Robert Covington finished with 11 points and five rebounds.
KNICKS: Langston Galloway finished with 11 points and six rebounds.
SIEDLINED: Joel Embiid, Pierre Jackson, Carl Landry, Nerlens Noel, Jahlil Okafor, Nik Stauskas and Tony Wroten all did not dress for Philadelphia. Arron Afflalo (sore left hamstring), Kristaps Porzingis (strained left quad) and Kevin Seraphin (sore right knee) all did not dress for New York.
KRISTAPS PORZINGIS ON THE MEND: New York hopes to have Porzingis back in the lineup on Friday.
''He strained his left quad similar to the quad injury he had in the summer in predraft, but just not as severe,'' Fisher said. ''We're not nearly as concerned as we were at that time.''
OKAFOR DRAWS STOUDEMIRE COMPARISON: Philadelphia head coach Brett Brown sees flashed of Amar'e Stoudemire in Jahlil Okafor's game.
''At times he reminds me of Amar'e who was a big spin guy and Jahlil likes that move,'' Brown said.
CHRISTIAN WOOD IMPRESSING 76ERS COACHING STAFF: Despite going undrafted this year, Wood has a chance to make Philadelphia's final roster.
''If you look at where he was projected to go prior to the season, he fell out toward the end of the year for whatever reason,'' Brown said. ''They had projected him to be quite a high draft pick. I look at him and I see a bouncy, young athlete that can shoot. I think you have to look at something like that.''
UP NEXT: The 76ers host the Wizards on Friday. The Knicks host the Celtics on Friday.
---
---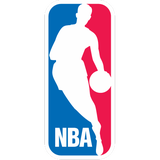 Get more from National Basketball Association
Follow your favorites to get information about games, news and more
---