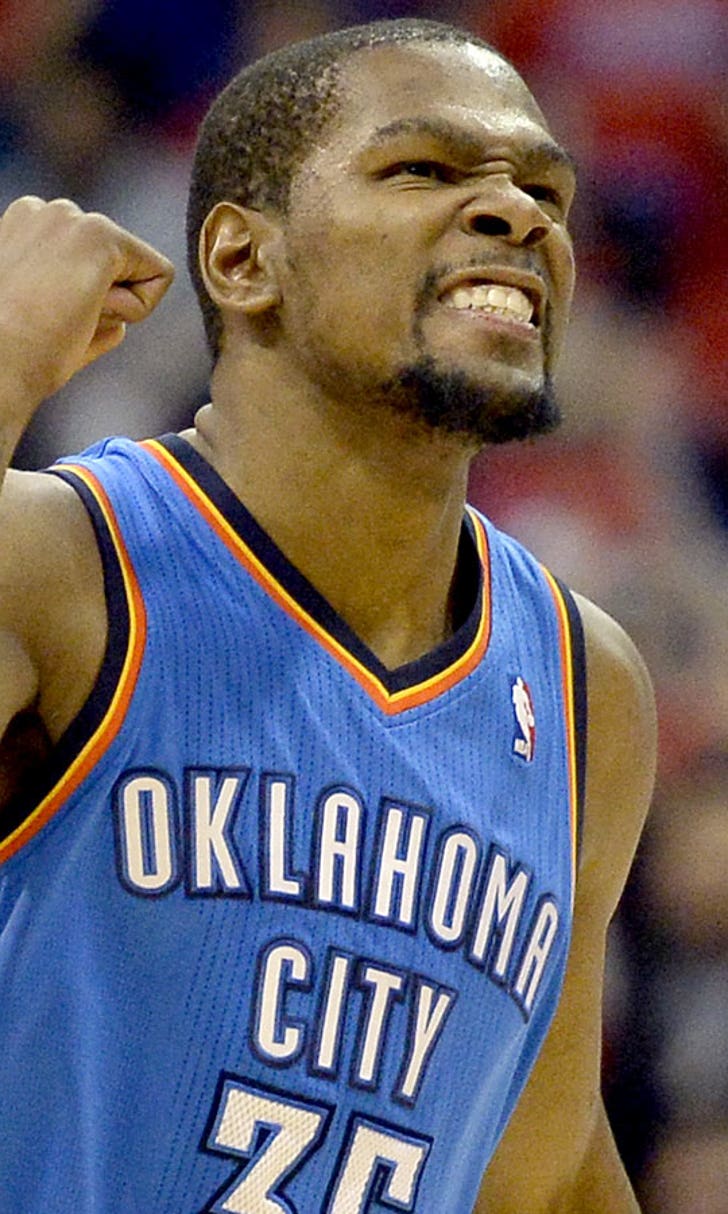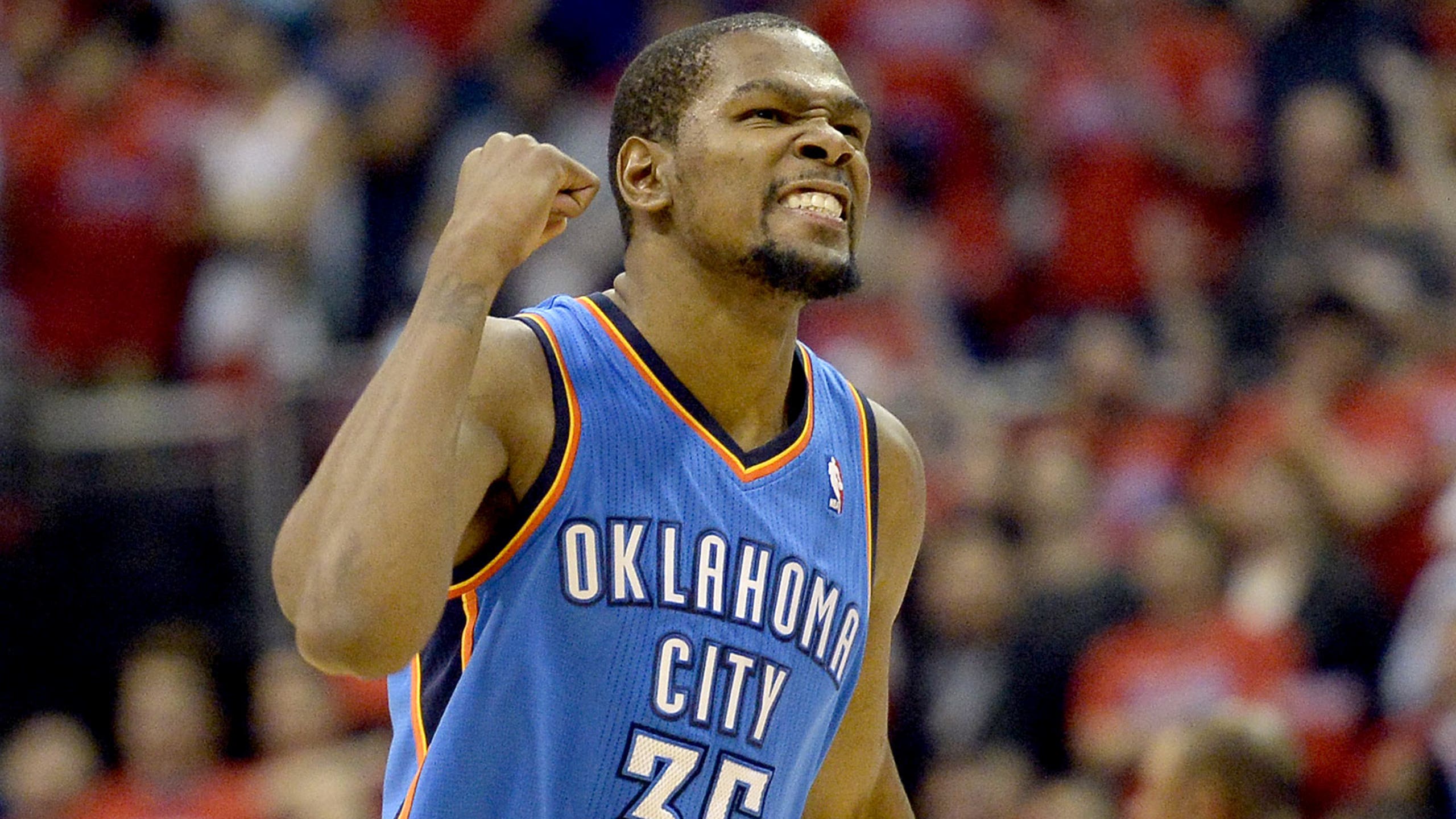 Kevin Durant interrupts sideline reporter by screaming his lungs out
BY Andrew Lynch • January 13, 2016
You almost have to feel bad for sideline reporters around the NBA. They know going into most interviews that there's a distinct chance of at least one player dropping by for an unexpected videobomb. It's so common that it's even a feature in NBA video games.
On Wednesday night, prior to the Oklahoma City Thunder's game against the Dallas Mavericks, Kevin Durant raised the bar — and the volume — with a particularly simple appearance behind FOX Sports Oklahoma's Lesley McCaslin:
That's an impressive yell from Durant, and even more impressive professionalism from McCaslin, who took the potential distraction in stride:
Take a minute to go back and watch the video a few more times, ignoring Durant. We know, it's hard, but if McCaslin was able to do it, so can you.
How great are the high-fives and shoulder bumps in the background? Even as Durant is screaming to the heavens, the rest of his Thunder teammates go about their business. Nick Collison in particular seems nonplussed by the whole thing.
Durant followed up his pregame performance by torching the depleted Mavericks for 20 points in the first half. 
---
---