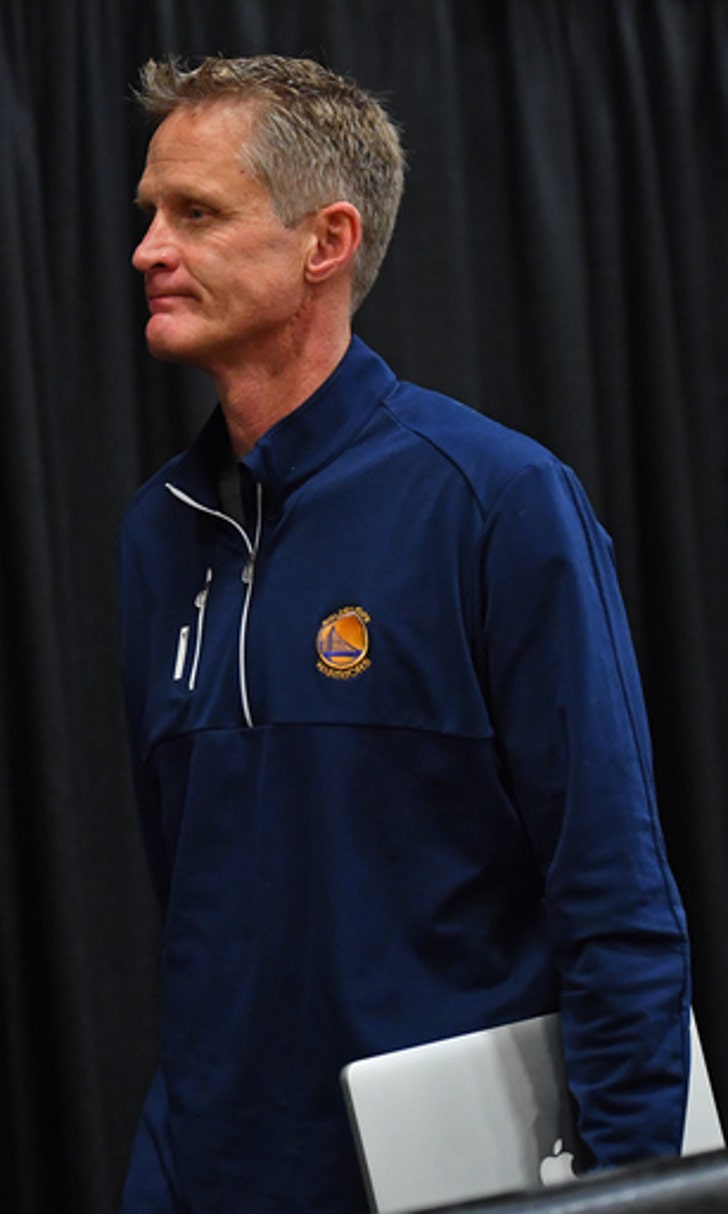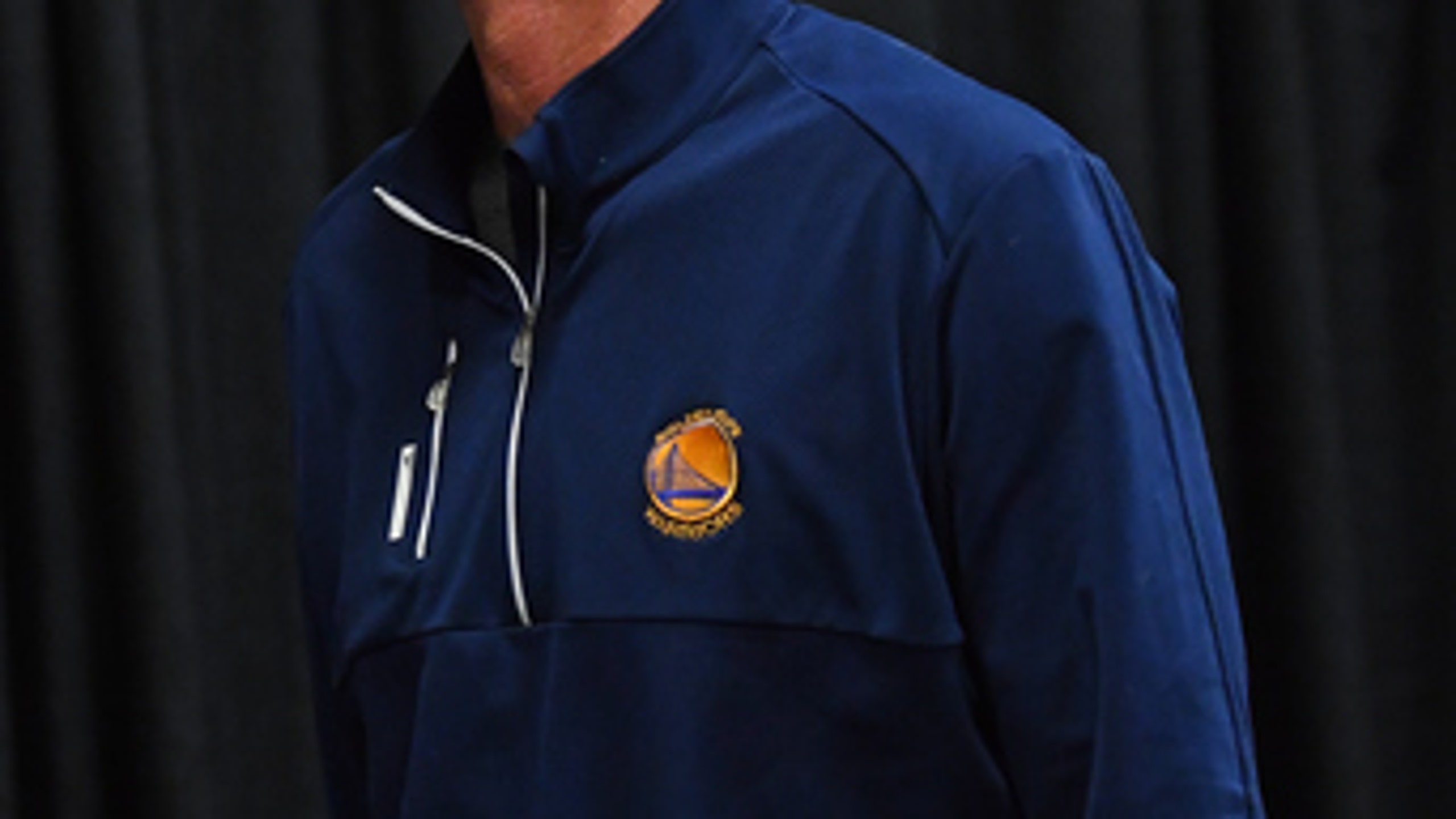 Kerr not well yet, but hasn't ruled himself out for Game 1
BY AP • May 29, 2017
OAKLAND, Calif. (AP) Steve Kerr expects to decide soon whether he will coach the Golden State Warriors at all in the NBA Finals, saying Monday he is not yet ready but hasn't ruled himself out for Game 1.
''As of right now I would not coach Thursday night. It's still up in the air. Still waiting for `Ahhhhhh!''' Kerr said, reaching his hands to the sky as if to receive some miracle healing. ''It's coming, it's coming. ... I think once we get to Game 1, that might be a good time to make a decision one way or the other.''
Golden State, unbeaten this postseason at 12-0 with sweeps of Houston, Utah and San Antonio, hosts the defending champion Cleveland Cavaliers in Games 1 and 2 on Thursday and Sunday.
The reigning NBA Coach of the Year is still not feeling well after a May 5 procedure at Duke University to repair a spinal fluid leak stemming from back surgery complications nearly two years ago. He filled in addressing the media Monday when acting coach Mike Brown was out with the flu.
''I told the team the good news is the team is really healthy, the bad news is the coaching staff is dropping like flies,'' Kerr joked.
Brown has been coaching the Warriors since Game 3 of the first-round playoff series at Portland, with Kerr assisting at practice and from the locker room before and during games. Brown was expected back Tuesday.
''Mike's been amazing. It's an awkward situation, again this is so unique,'' Kerr said. ''I'm not sure it's ever happened. ... It's just weird because on the one hand Mike has to coach the team as he sees fit. I'm taking part in practices, helping with the messaging, taking part in coaching meetings, but I'm not on the sidelines during games. And so he has to make those decisions as if it's his team, but he's also taking my advice and counsel behind the scenes. So it's not easy, but he's obviously doing a good job. There seems to be a theme when I'm out, I think the team is like 108-2.''
Brown is set to go up against LeBron James and a Cleveland team he coached in two separate stints.
Brown wasn't around during the past two Finals when the Warriors faced the Cavaliers, so he has watched some of last year's Finals. Kerr recently reviewed all seven games from 2016, when Golden State squandered a 3-1 lead and missed a repeat championship.
Everything he can do to help Golden State get prepared, Kerr is doing - until he feels he might be fine to return to the bench.
''I'm not well enough to coach a game and I know that (because) I coached all 82 games and I did OK. I was uncomfortable and in a lot of pain but I did fine, I could make it through,'' he said. ''The first two games of the Portland series, whatever happened, things got worse. You saw me in the fourth quarter of Game 2, I could not sit still in my chair, it was that much pain. I would say I've gotten a little bit better, that's why I'm here talking to you right now, but you can probably tell I'm not sitting here happy-go-lucky.''
---
More AP NBA: https://apnews.com/tag/NBAbasketball
---
---