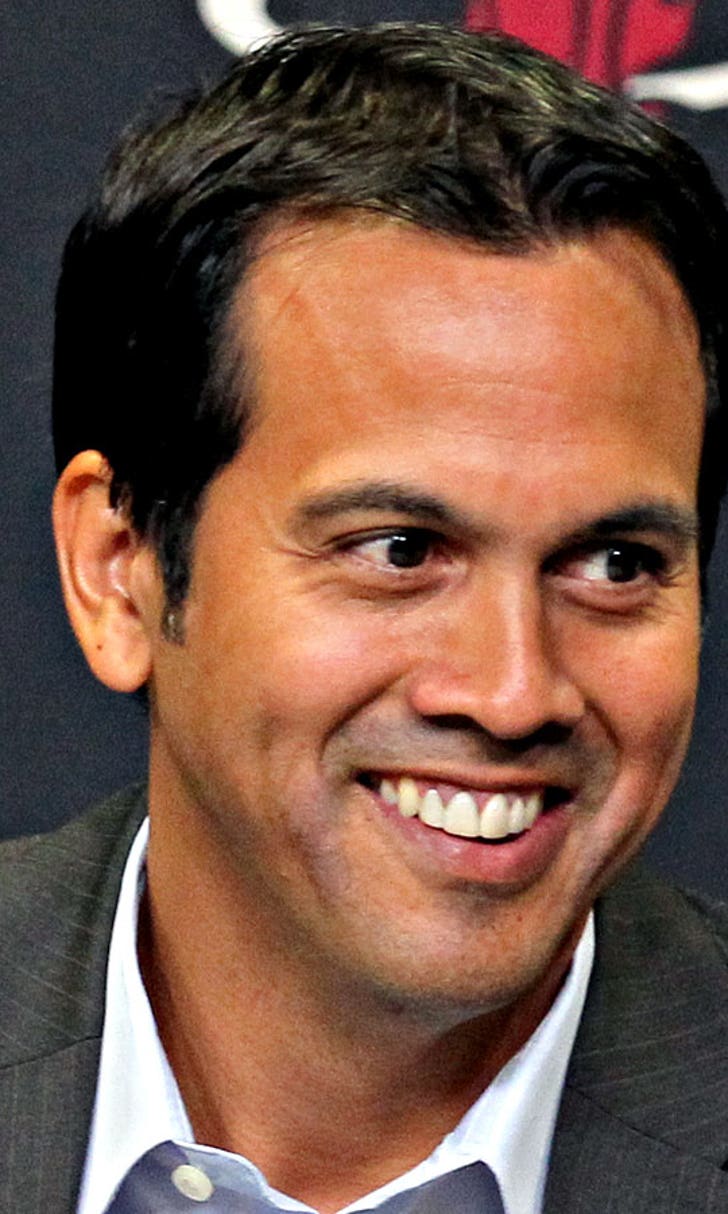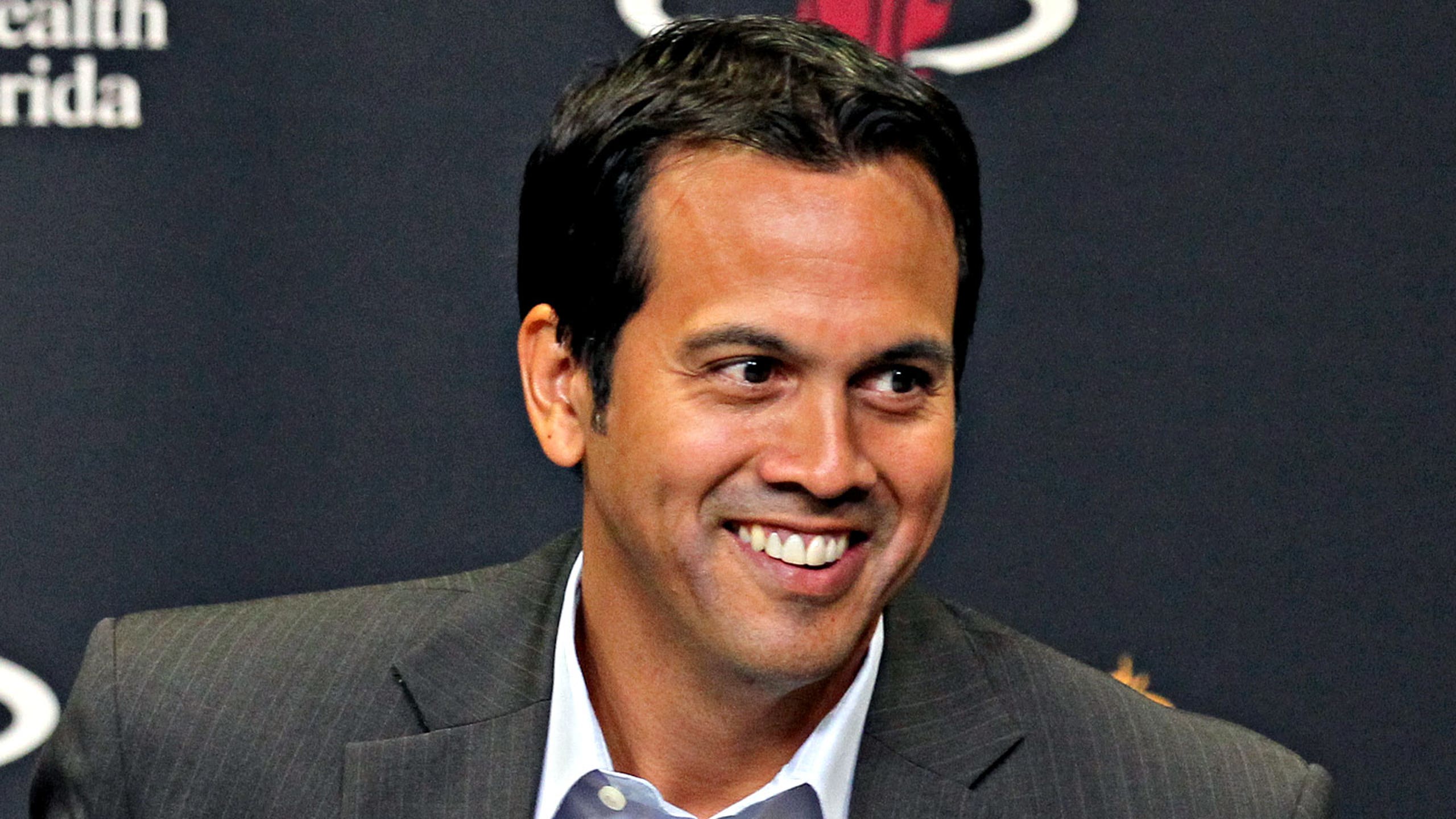 Justise Winslow, Erik Spoelstra are trying a new pace
BY foxsports • January 28, 2016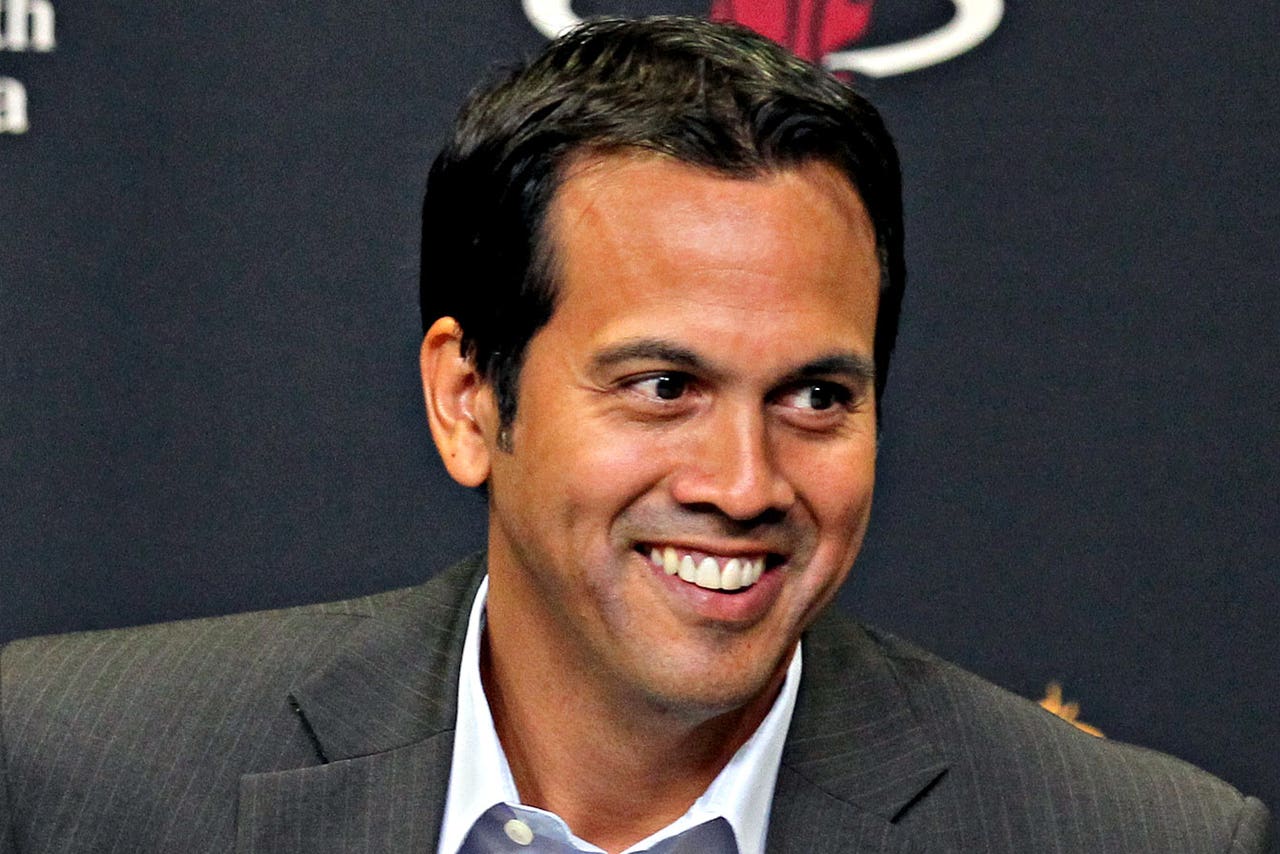 Injuries and ineffectiveness have forced the Heat to make some changes to their offensive strategies. We've seen two of them implemented over the past few games.
First, Justise Winslow is playing more of a facilitating role for the first time in his NBA career. He's not necessarily running the offense from start to finish, but he is bringing the ball up the court promptly.
The second change is what can be found in the final word in the previous sentence: promptly. The Heat, often a slow-paced team, are changing up tempo a bit. They're not necessarily running or getting out on the fast break, but they are making an effort to get into their sets quicker than they have in the past.
Here's what Erik Spoelstra had to say about the matter, via Ira Winderman of the Sun Sentinel:
"We're trying to play with more pace," Spoelstra said. "But that doesn't necessarily mean what everybody thinks it means. But it's getting into your offense earlier, so you're not caught at the end of the clock as much.

"We have to make a conscious effort getting the ball up the court, getting it into our action so that we can utilize the personnel that we have, and that we have time."
That's a common strategy among coaches who like to play high-paced basketball. And considering far too many Heat possessions this season have ended with Dwyane Wade isolations with only a few seconds on the shot clock, it makes sense the Heat would be prioritizing getting into their sets as quickly as possible.
Miami likes to run a bunch of actions in its offense, though it has cooled down on that front of late. It's a lot easier to fit that many duties into 20 seconds as opposed to 16 seconds. 
It's not just about timing either. When a team gets the ball up the floor quickly, it can force mismatches on the other end, and if you're able to do that, you're starting off the possession with an advantage. Teams who play fast aren't just scoring within the first seven seconds of the shot clock. What's commonly referred to as the "secondary break" is just as important, and many of those secondary-break buckets come because defenses are forced to pick up offensive players in a panic as they get back in transition.
With Goran Dragic hoping to return Friday and with Hassan Whiteside slowly getting healthier, the offense should improve merely by returning to full strength. But in the meantime, implementing a more feasible strategy couldn't hurt.
---
---