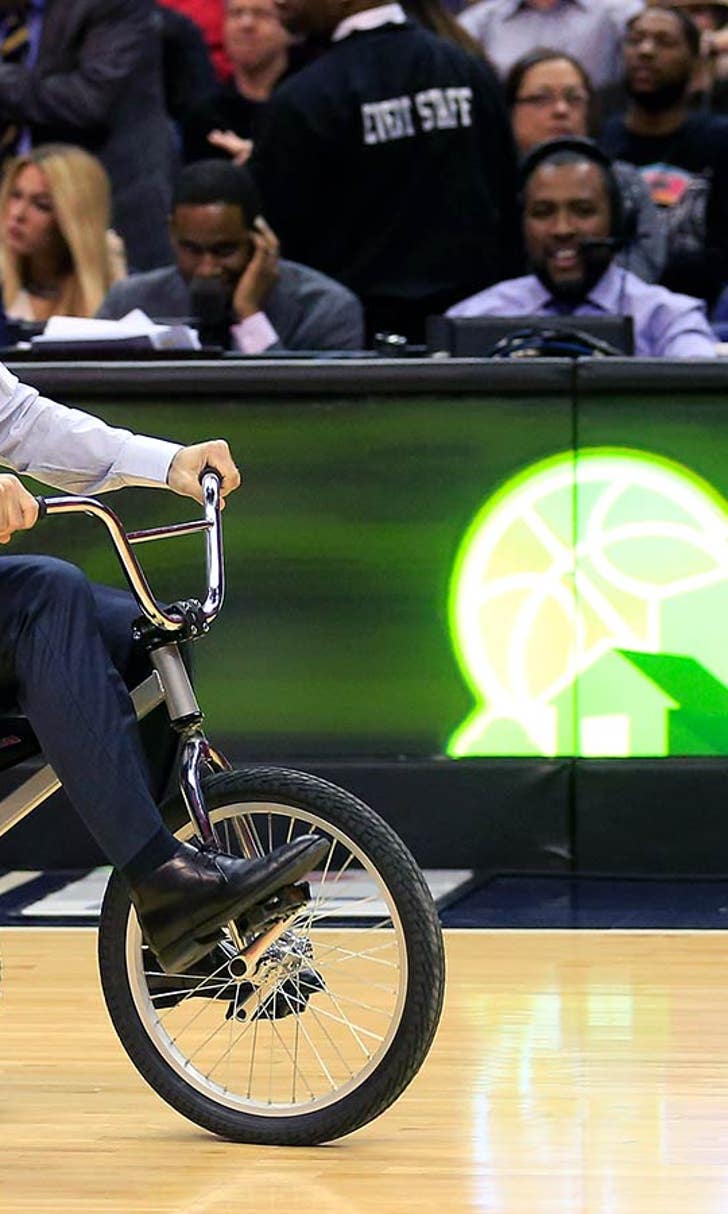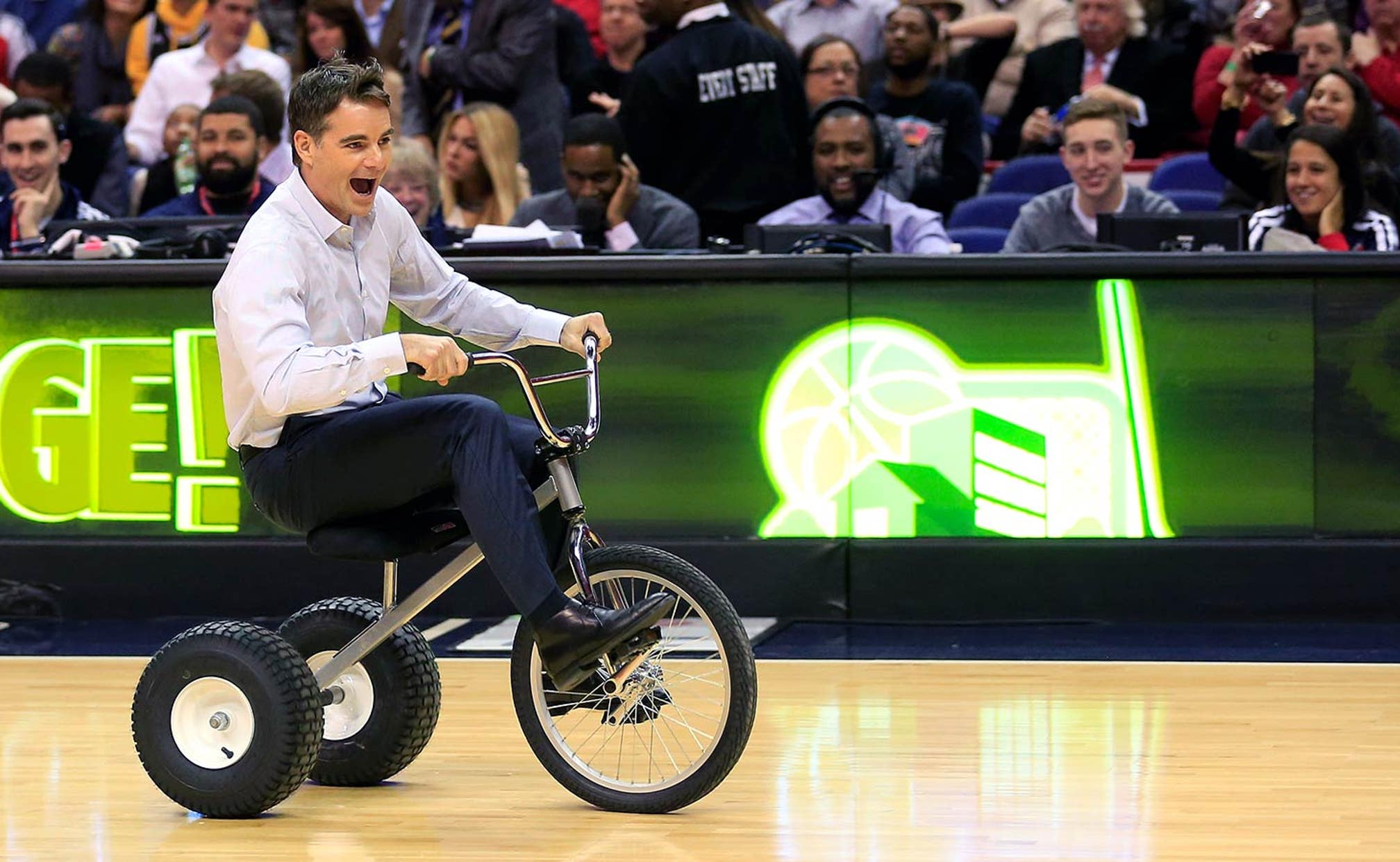 Jeff Gordon takes in Wizards game, toasts dude in tricycle race
BY foxsports • January 14, 2015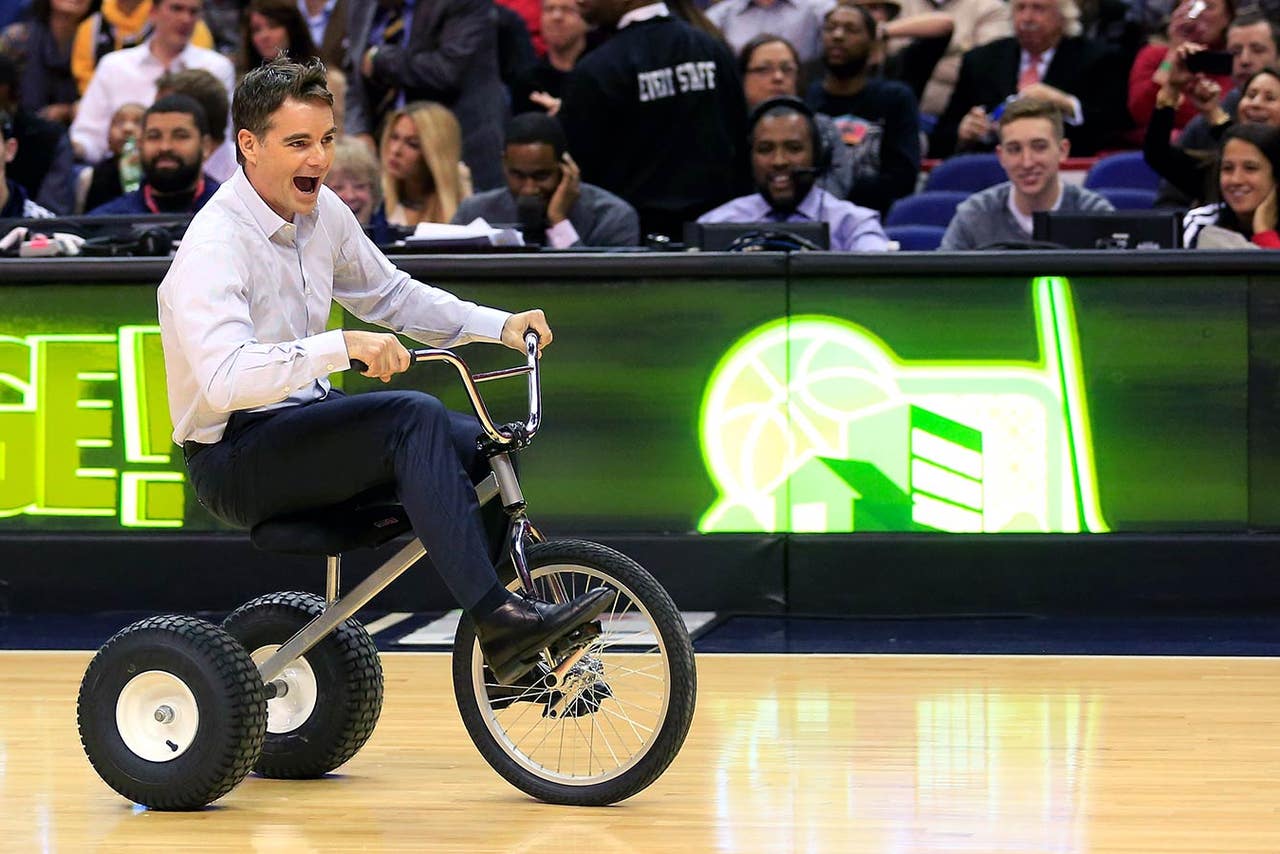 We don't think this qualifies Jeff Gordon for the Chase, but he did win his first race of the season Tuesday night.
On a tricycle.
Gordon was in Washington, D.C. for some media opportunities, but spent Tuesday night watching John Wall and Co. beat the San Antonio Spurs for the first time after 17 straight losses (dating back to 2005).
After the first quarter, the Washington Wizards held a tricycle race pitting Gordon against one clearly overmatched fan. The results were what you'd expect, with Gordon dominating from the start.
Here, watch for yourself:
And look at how much fun Gordon is having out there. Bet he used to be a monster on a big wheel.
---
---