National Basketball Association
National Basketball Association
Jazz PG Trey Burke: "I'm as hungry as I've ever been"
Published
Jul. 30, 2015 5:09 p.m. ET

SALT LAKE CITY (AP) Trey Burke has enjoyed adding stamps to his passport this summer, but that doesn't mean he's been relaxing.
The Utah Jazz point guard is currently in Johannesburg working with the NBA's Basketball without Borders and made his first-ever trip out of the country to the Philippines earlier this summer. In the meanwhile, the team added two more point guards to the roster.
''It's all motivation,'' Burke said by phone Thursday. ''I'm as hungry as I've ever been. At the point I'm at right now, I'm not worried about certain signings or whatever's going on. I'm always a team guy. ... Never questioned anything with team or anything like that. And I've always felt like I worked for where I've gotten myself to. Nothing's ever been handed to me.
''It's just another test. Another stepping stone where you can use it as motivation going into training camp. Right now, just really dedicating myself and come training camp I know I'll be prepared. That's all that matters.''
Burke is coming off a 2014-15 season that had plenty of ups and downs. Team-wise, the Jazz improved and had the sixth-best winning percentage in the league after the All-Star break. Individually, Burke's role changed in his second year as first-round pick Dante Exum took over as the starter midway through the year. Burke became the sixth man and top offensive weapon with the second unit. He faced heavy criticism for shooting 36.8 percent from the field, 31.8 percent from 3-point range and having questionable shot selection. At the same time, Burke was asked to be the primary shot-taker with a second unit that lacked offensively.
He said he has been dedicated to the gym despite the travel schedule and has focused on getting in the paint and finishing and his overall shooting.
Some fans have questioned Burke's future with the team and took to social media to debate his invitation USA Basketball's Las Vegas camp. Burke, who has two years left on his rookie deal, said he tries to ignore the Twitter talk.
''Pretty much my whole basketball career I've had people saying things like that,'' Burke said. ''It really doesn't bother me. ... At the same time, at times, I still defend myself if I feel like someone's disrespecting me.
''I use it as motivation. It's something I try not to pay attention to, but It's always in the back of my mind. Once I come into the player that I know I can be, it'll all work out.''
The Jazz currently have four point guards under contract, including Burke and Exum. Bryce Cotton received a multi-year deal late in the season after playing on a pair of 10-day contracts. The team signed Brazilian Raul Neto this summer. Point guard Olivier Hanlan was selected out of Boston College in the second round of the 2015 draft, but has yet to sign.
General manager Dennis Lindsey and coach Quin Snyder have publicly supported Burke since the end of the season, but both expect continued growth.
---
---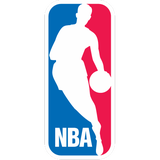 Get more from National Basketball Association
Follow your favorites to get information about games, news and more
---