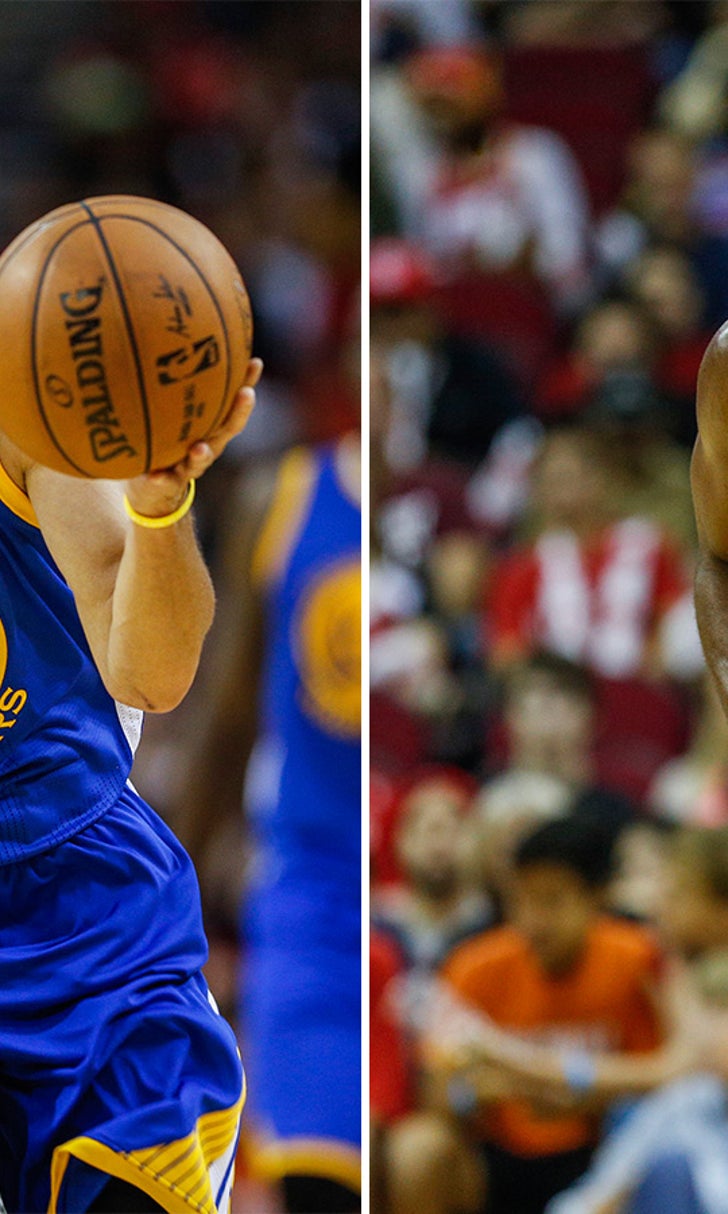 James Harden has 99 problems, and they all have to do with Steph Curry
BY foxsports • November 19, 2015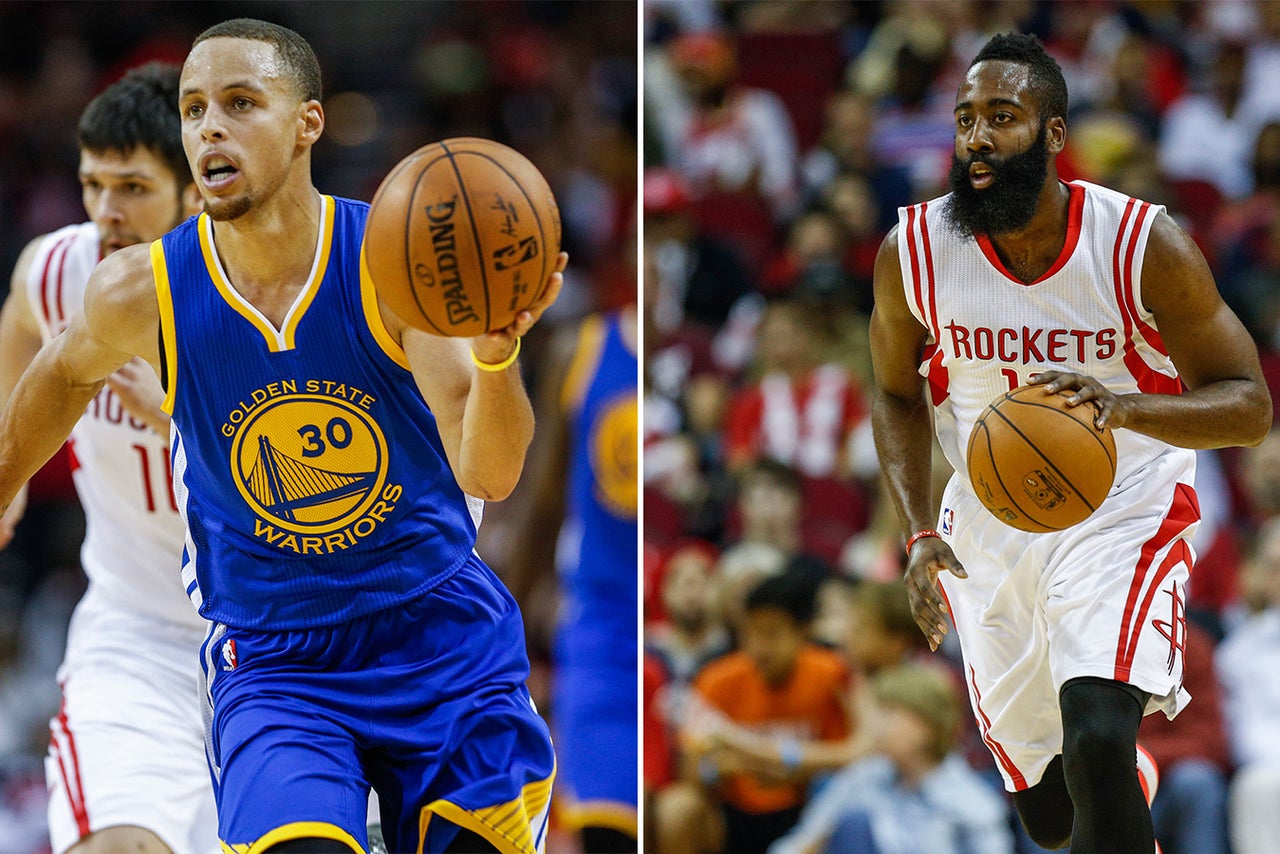 Last season's two primary MVP candidates, Stephen Curry of the Golden State Warriors (the winner) and James Harden of the Houston Rockets (the runner-up), couldn't have started this season off in a more different fashion.
Curry has been on fire. He's the human version of the flame emoji. He's enjoying one of the greatest starts to a season by anyone ever, and looks to be the dominant favorite for an MVP repeat.
Harden, meanwhile, has struggled to score efficiently and consistently, and the Rockets have suffered as a result. 
Comparing the two, at this point, simply isn't fair. Curry is the best player in the league right now. Harden, while still a top-10 talent for sure, hasn't performed anywhere near that level. 
But, for argument's sake, let's take a look at arguably the biggest difference between the two (and often the biggest difference between Curry and anyone else): Their three-point percentage. 
According to ESPN.com's Tom Haberstroh, Curry could miss 99 consecutive three-pointers and still be more efficient than Harden from deep:
It's safe to say that James Harden has 99 problems, and they all have to do with how great Stephen Curry has been.
---
---