National Basketball Association
National Basketball Association
Intriguing matchups in Heat-Mavs series
Published
May. 27, 2011 1:00 a.m. ET

This promises to be a memorable series between two intriguing ball clubs. Because now is forever in the NBA, discount the Mavs beating the Heat two-for-two in the regular season way back in December and November, and forget about Miami's downing of Dallas for the 2006 championship.
The score in Game 1 is 0-0.
Let's take a close look at what may, or may not, be expected in the next several days.
WHEN MIAMI HAS THE BALL
For sure, team chemistry is important, and the Heat needed nearly the entire season to get their various elements cooking. Even so, the most significant part of their attack is the improvement in LeBron's long-distance shooting.
The book on virtually every right-handed scorer is that he wants to pull-and-shoot when he dribbles left, and drive when he goes right. Trouble was that LBJ was too off-balance when he tried to launch his jumpers, rapidly moving the ball with his left hand. His entire body would lean slightly leftward, which resulted in two problems:
• His right shoulder wasn't square to the hoop on his shot release.
• In hurriedly transferring the ball from his left to his right hand, the catch-point was so varied that he had to make a major adjustment with just about every shot.
Lately, however, LeBron's mechanics have become flawless. No matter how earnestly he's dribbling left, he can now make a quick plant with his right foot, then make a slight push with his left step to stop his sideways momentum. This action gives LeBron excellent balance, makes his left-to-right ball transfer repeatable, while also slightly rotating his right shoulder. That's why he's become a drop-dead perimeter shooter.
Shawn Marion will be entrusted with the first crack at trying to contain LBJ. The Matrix certainly has the size, the strength and the experience to make James sweat, but having lost a step at age 33, Marion will be hard-pressed to do much more than push LeBron to help spots. It's hard to imagine Rick Carlisle matching Peja Stojakovic's invisible defense against LeBron, but don't be surprised if Jason Kidd winds up chest-to-chest with LeBron in critical situations, and don't be surprised by how effective Kidd will be in that role.
With a game on the line, it's a safe bet that LeBron will have the ball in some kind of 1-4 alignment. And, if the recent past is any indication, only pinheads would bet against him.
Given that Dwyane Wade's sore left shoulder has hampered his own outside shooting, look for Dallas to complement its mano-a-mano defense by throwing an occasional double team at LeBron. But this is always a risky proposition because of LBJ's unselfish and mostly pinpoint passwork.
Since LeBron has a tendency to force his handle through heavy traffic, the Mavs will undoubtedly collapse into the paint when James attacks the rim. But if in so doing so, Dallas neglects to tag Mike Miller and/or Mike Bibby and/or Mario Chalmers, then the Heat's offense will flame up.
D-Wade's bum shoulder certainly doesn't prevent him from going into his quick-stepping driving-spinning-dunking heroics in the shadow of the hoop, but he must knock down a sufficient number of jumpers to pull his defenders toward him and enable his crossovers to leave them in the dust.
The Mavs will start with DeShawn Stevenson on Wade to keep Kidd out of early foul trouble, but both Marion and Kidd will also be called upon just to present Wade with different faces, hands, hips and chests. It's hard to imagine J-Kidd's powerful yet quick-handed defense will be wasted on guarding Bibby or Chalmers over long stretches. Don't be surprised if Wade struggles in half-court sets under Kidd's watch. Even with two injured shoulders, Wade would eat Jason Terry's lunch — and breakfast and dinner.
Chris Bosh's alert movement without the ball produces some layups and putbacks, but he's essentially a very accurate one-on-none mid-range jump shooter. If Bosh does have the quickness to get around Dirk Nowitzki's acceptable position-oriented defense, he should be able to pull and shoot before the help arrives. Tyson Chandler's length and quickness could present problems for Bosh.
Above all, don't expect Dallas to repeat Chicago's mistake in virtually ignoring Bosh.
Rounding out Miami's starting five, Joel Anthony has to be boxed out, not a simple task when Chandler and Brendan Haywood will be constantly charged with providing weak-side help on Wade and LeBron. The Mavs' baseline rotations will have to feature their power forward — either Nowitzki or Marion — sinking into the middle to seal Anthony from the glass. In addition, Anthony's left hand must be denied, but fouling him is always an excellent option when he's on the verge of a dunk.
It's understandable that Udonis Haslem still doesn't have his championship chops operating at full efficiency. After his adrenaline-fueled performance against the Bulls in Game 3, Haslem seemed reluctant to shoot his mid-range money springers, and was also out of synch when playing without the ball. Dallas could conceivably get by with having Peja work against him.
Mike Bibby can score only if Kidd, JJ Barea or Jason Terry forget where he is. Although Chalmers has the zip to penetrate into the lane, his game is bagging treys.
Now that Mike Miller has apparently relocated his mojo, he represents the Heat's most dangerous point-maker off the bench. If Dallas overcommits to plugging the lane, then kickouts to Miller could turn any game in Miami's favor.
Indeed, in most sequences, the Mavs can only afford to jam ball-penetration with one helper.
Still, the more Miami is compelled to play half-court offense, the more difficulty they'll have in roping the Mavs into submission — except, of course, if the Heat's long-range bombing is dead-on.
To gain firm control of the series the Heat must run, run and keep on running. In order to keep the fast breaks and early-offense opportunities rolling downhill, Miami must play exquisite defense and control its defensive glass.
WHEN THE MAVS HAVE THE BALL
Kidd is the mastermind of the Mavs' offense, always making the right pass to the right guy at the right time. If he can no longer get to the basket, he's become a dependable three-point shooter. When Bibby guards him, Kidd can venture into the low post looking more for the appropriate pass than the score. Ditto for Chalmers.
Keeping Barea from turning the corner on high screen/rolls is a difficult undertaking, primarily because both his center of gravity and his dribble are so low, and he's such a speedy little fellow. If the screen-helper fails to make a diligent show, Barea can easily split loose double-teams and get into the paint, where he's a surprisingly effective finisher for such a runt.
Barea could have a tremendous influence on the series.
Stevenson may hit one or two three-balls, but is otherwise a non-factor on offense.
Marion can score in the low post against smaller, weaker opponents, but none of his expected defenders fit that description. With that option closed, he's left to score on the run, on putbacks and off concerted team movement.
Because he's such an inept passer, a clumsy ball-handler under even modest pressure and has a stone-mason's touch on layups, Marion will strictly be a hustle player here.
Chandler tallies most of his points by dunking lob passes. Haywood used to have a semi-effective jump hook, but lately his offense has been reduced to putbacks. He can also be fouled for profit.
Neither of these bigs has to be closely monitored, but both have to be boxed out, and Chandler cannot be allowed to cut to the ring untouched.
Dirk Nowitzki is, of course, the go-to scorer. In the teeth of Miami's quick-reacting, swarming defense, he'll have to get the ball more on the move than he did in the previous series.
Bosh lacks the strength to bother Nowitzki. Haslem lacks the conditioning. Anthony is tenacious and spidery, but gives up three inches, a deficit that will only exacerbate his tendency to be in chronic foul trouble.
In fact, the only Miami player who has a chance of adequately dealing with Nowitzki one-on-one is LeBron, and that's because LBJ's defense has also undergone a remarkable evolution.
In his previous incarnations, LeBron's defensive balance was poor. By perpetually seeking a steal or a blocked shot he leaned too far forward when playing on the ball. After a fake the other way, savvy scorers could easily attack the outside of LeBron's lead foot, thereby gaining at least a half step.
But LeBron demonstrated much better balance against Chicago. He finally feels comfortable enough to stay centered and trust his long arms and quickness to bother both an opponent's shots and handle. The same sturdy defensive stance should enable James to resist Nowitzki's tricky head fakes.
These improvements at both ends of the game have clearly made LBJ the best player in the NBA. But despite what Scottie Pippen says, until LeBron wins a ring or six, he still can't be considered better than, or even on a par with, MJ.
Even when LeBron is assigned to shadow Nowitzki, the Mavs' scoring ace will surely see his share of double teams. This is a risky proposition, however, since D-No is a willing passer, and any out-pass that lands in Kidd's hands will be redirected to a wide-open shooter.
Nowitzki also understands that should he be able to drive past whomever is guarding him, some combination of Anthony, Bosh and/or Haslem will be waiting at the rim to swat his shot. If Nowitzki can routinely hit his miraculous step-back, wrong-footed shots, then he's as unguardable as LeBron.
Jason Terry is the designated shooter off the bench. If he's not an accomplished handler, he's a terrific set-shooter, and he can also pull right and shoot as well as anybody in the league. The Heat must concentrate on not letting Terry hit his first jumper, or else he's liable to go off on a game-long binge.
Stojakovic is a streak-shooter who cannot be overlooked. He's even developed a floater to use on those rare occasions when he gets by his defender — usually when he's chased off the bonus line.
Overall, the Mavs have a deeper bench that allows them to field a variety of combinations — small, big, shooters, defenders and various mixtures thereof.
Still, the Heat's defense is remarkably quick and cohesive. They're capable of doubling a wing or a high screen/roll and still recover to pressure the recipient of the most astute ball-reversals.
PREDICTION
As far as I'm concerned, having to designate the winner of a series before a ball has been bounced is a necessary evil. Fans are quick to brand a media figure either a genius or a moron depending on the outcome of his predictions. The truth, however, is that no mortal — not even sportswriters — can predict the future. If we could, we'd all be even richer than LeBron.
And, in the wonderful world of the NBA, making the right call is not necessarily a measure of anybody's expertise. Who could have predicted the several late-game comebacks made in the most recent playoff games?
Nobody.
An intelligent analysis of precisely what happened and what needs to happen in a game or a series is far more pertinent than gazing into a cloudy crystal ball.
But since my job description demands a prediction, I'll say this: Miami's offense is far superior to Dallas' defense. At the same time, the Heat's defense is at least equal to the Mavs' offense. So, unless Nowitzki has multiple encores of his 12 of 15 Game 1 against the Thunder, and unless Terry can routinely make clutch shots, I'm forced to pick the Heat in seven.
---
---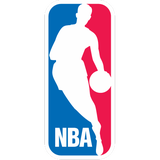 Get more from National Basketball Association
Follow your favorites to get information about games, news and more
---