National Basketball Association
National Basketball Association
Intense or dirty? Draymond Green walking line in NBA Finals
Updated
Mar. 4, 2020 11:36 p.m. ET

OAKLAND, Calif. (AP) He flexes his muscles and he barks at the crowd. He blocks shots and he kicks opponents. He hits 3s and he devours rebounds.
Draymond Green has had his fingerprints - and shoe prints - all over these NBA Finals as his Golden State Warriors have dominated the first two games of their highly anticipated rematch against Cleveland.
LeBron James and the Cavaliers have used all their defensive energy trying to keep Stephen Curry and Klay Thompson from beating them, which has opened the door for Green to take control.
He hasn't just walked through that door. He has kicked the thing down.
Green averaged 22.0 points, 9.0 rebounds and 6.0 assists in the Oakland games and has spearheaded the Warriors' dominant defensive effort against the Cavaliers. The result has been victories by a combined 48 points, the most ever in the first two games of an NBA Finals.
The intensity and ferocity he brings the Warriors have been crucial throughout the playoff run. But it has also manifested in some on-court antics that have turned the hard-nosed, prideful underdog into something of a villain.
''When you look at him as a competitor, you want Draymond Green on your team and you probably can't stand him when you have to face him because he keeps his foot on the gas and he's going to do whatever it takes to win ballgames as far as a competitive spirit is concerned,'' said ABC analyst Mark Jackson, who coached Green for two years at the start of his career.
Green had several run-ins with Oklahoma City Thunder tough guy Steven Adams in the Western Conference finals and that has carried over to the championship round, when he kicked Kyrie Irving in the chest in Game 1.
Players have long made a habit of kicking their legs out while taking jump shots to try to draw fouls, with Reggie Miller, Manu Ginobili and Russell Westbrook just a few of the culprits. But Green's kicks, like the one to Adams' groin the previous series, are much more violent in nature.
Green has said on multiple occasions that his wild kicking motion is involuntary.
''If I was aware of something, I wouldn't do it,'' Green said. ''But basketball is basketball, and bodies react a certain type of way. I don't really mind any scrutiny. It doesn't bother me. I'm going to still live my life and do everything I do the same way and not lose any sleep.''
It's not just fans and media taking notice. Commissioner Adam Silver singled Green out at the start of the finals when he said the league is watching closely.
''It may be that we have to take a fresh look at that and draw a brighter line in terms of what's permissible on the court so that we do a better job disincentivizing players from any potential non-basketball move that could result in injuring another competitor,'' Silver said.
Green has never been bothered by the scrutiny, but it could have ramifications. The Warriors are dominating this series against a Cavs team that looks overmatched, and one of the only ways they might be able to have a chance is if Mount Draymond erupts.
Green is two technical fouls or one flagrant foul away from a one-game suspension. Warriors coach Steve Kerr said he put Green ''on probation'' during the Thunder series and has been pleased with how he has kept his cool of late.
Green knows he is too important to the Warriors to risk abandoning them. Not now, when a record-setting regular season is on the cusp of being capped with a second consecutive championship. He's worked too hard to come this far, and the one thing keeping him in check may be the chip on his shoulder.
The former Michigan State star fell all the way to the 35th pick in the 2012 draft. He can recite all 34 players who were picked before him from memory.
''Draymond finds any little slight to get himself going, and that's great,'' Kerr said. ''He's our emotional leader. He's our slightly crazy, gives-us-the-edge type guy that you need to compete at the highest level, and whatever he needs to do to motivate himself, he does.''
The series turns to Cleveland now, a blue-collar town with a tortured fan base that will have Green in its crosshairs.
''They'll be playing with a sense of desperation and their fans are going to be really hungry,'' Thompson said. ''They're not very nice in Cleveland, the fans, and that's all right. That's what makes the game so much fun.''
Green has been here before, the boos raining down on him in Oklahoma City something fierce. He responded to force with force, raising his level of play to help rally the Warriors from a 3-1 deficit.
''We've got to win two more games and they'll be the hardest two wins of the season,'' Green said. ''So that's my focus.''
---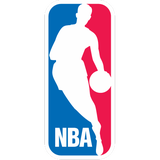 Get more from National Basketball Association
Follow your favorites to get information about games, news and more
---