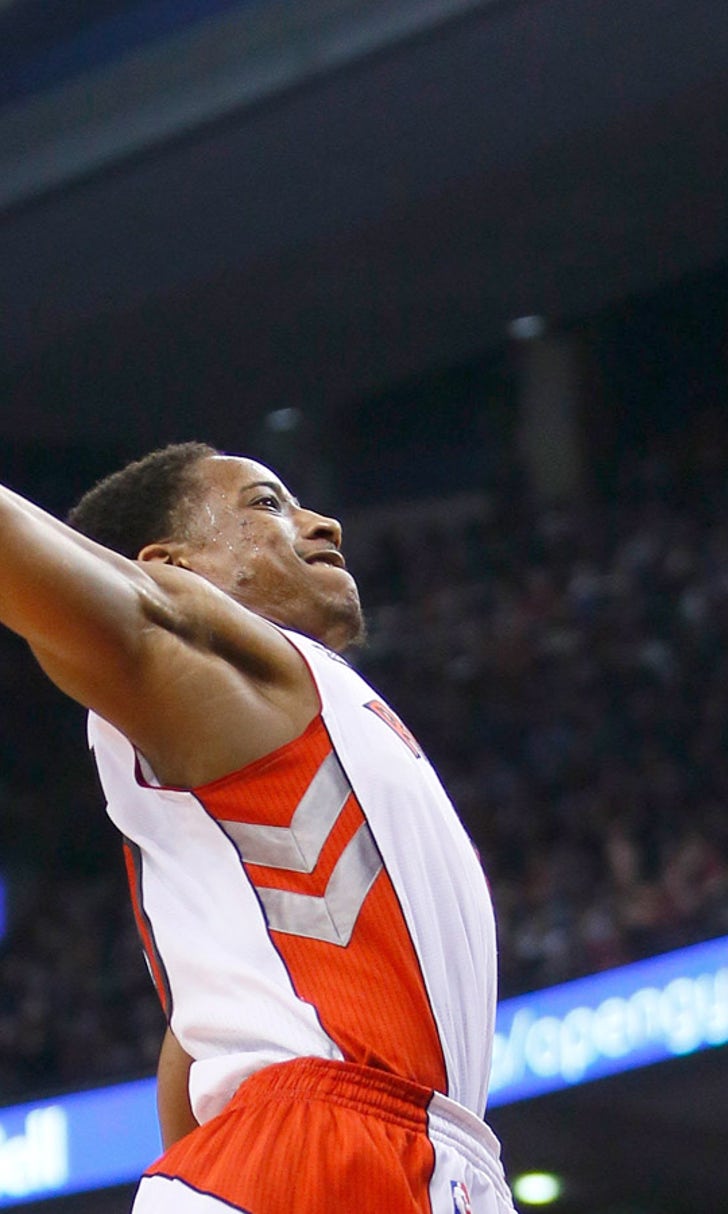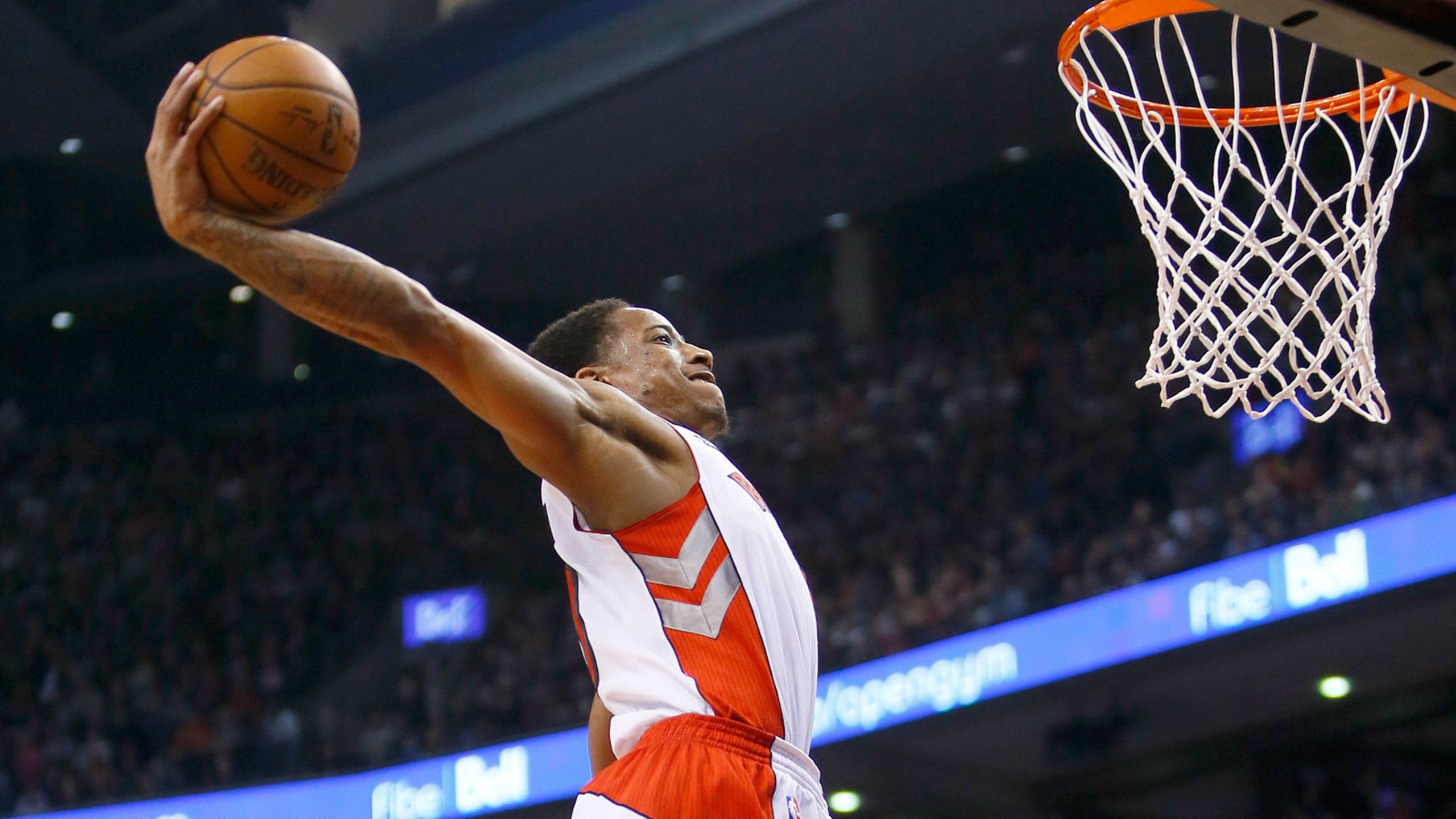 If you think Steph's behind-the-back is sweet, you haven't seen DeMar
BY Jeff Caplan • February 2, 2016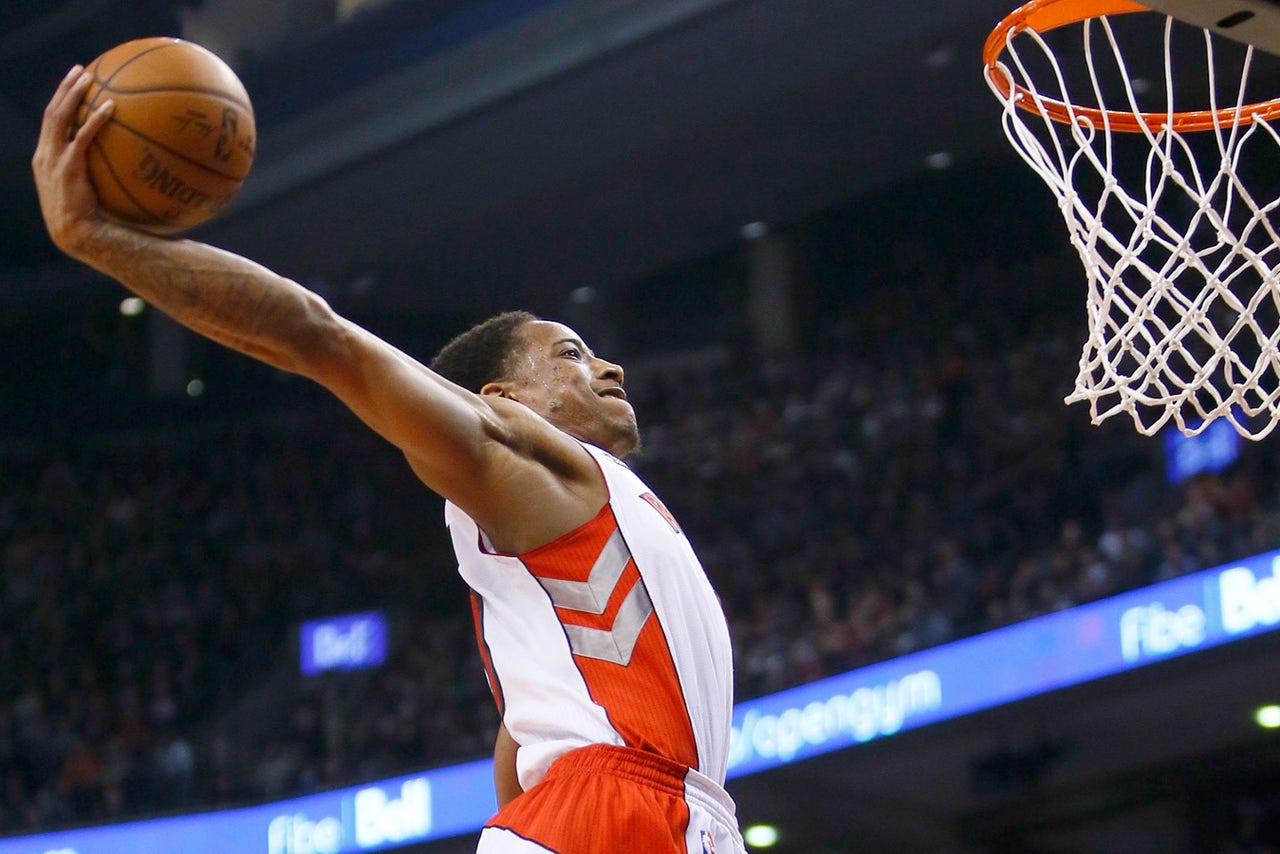 The NBA released its Top 10 Circus Shots video for January and Golden State Warriors wizard Stephen Curry is on there, maybe a little lower at No. 7 than might be expected.
His behind-the-back move to get around the San Antonio Spurs' Tony Parker for a layup is indeed impressive, but there's only one player to make it onto the highlight reel twice.
His name is DeMar DeRozan of the Toronto Raptors.
DeRozan comes in at No. 9 with a crazy, up-and-under, hanging, hanging, hanging and scoring on a flip shot while being fouled. At No. 5, DeRozan gets fouled in the lane and scores on a feathery, left-handed, underhand flip that somehow goes up and straight down touching nothing but nylon.
Russell Westbrook might argue with his placement at No. 10, but who would you move down to move him up?
Enjoy.
---
---