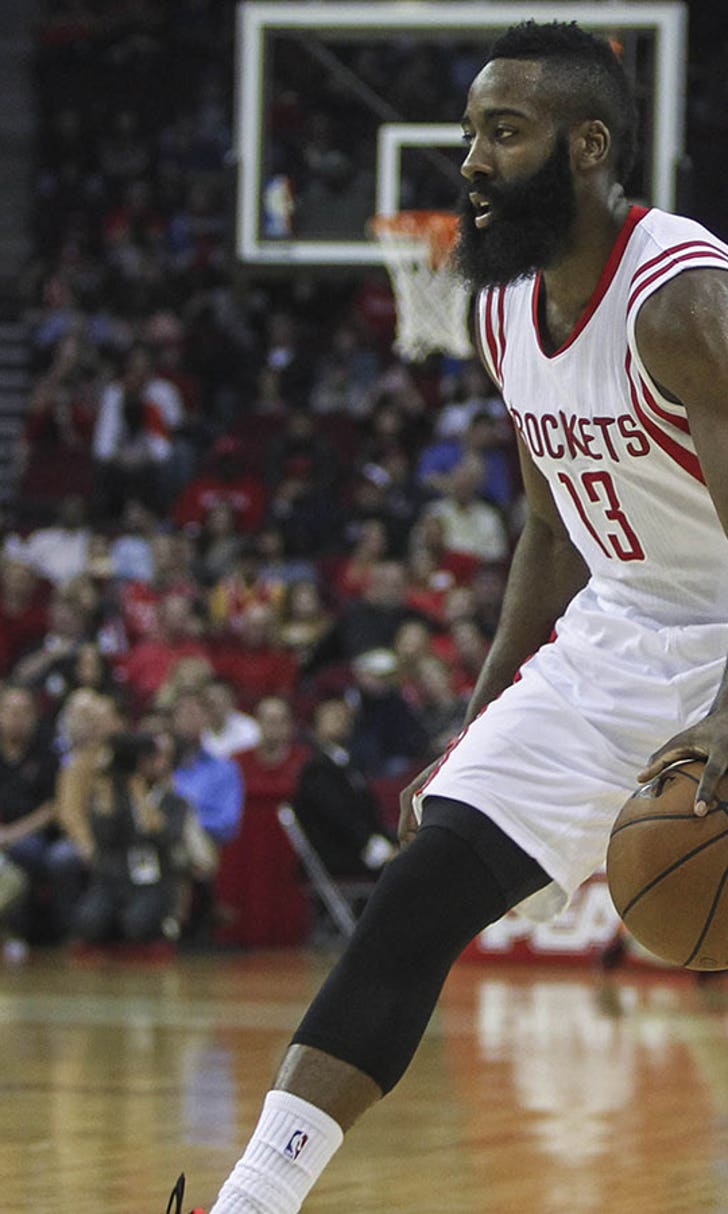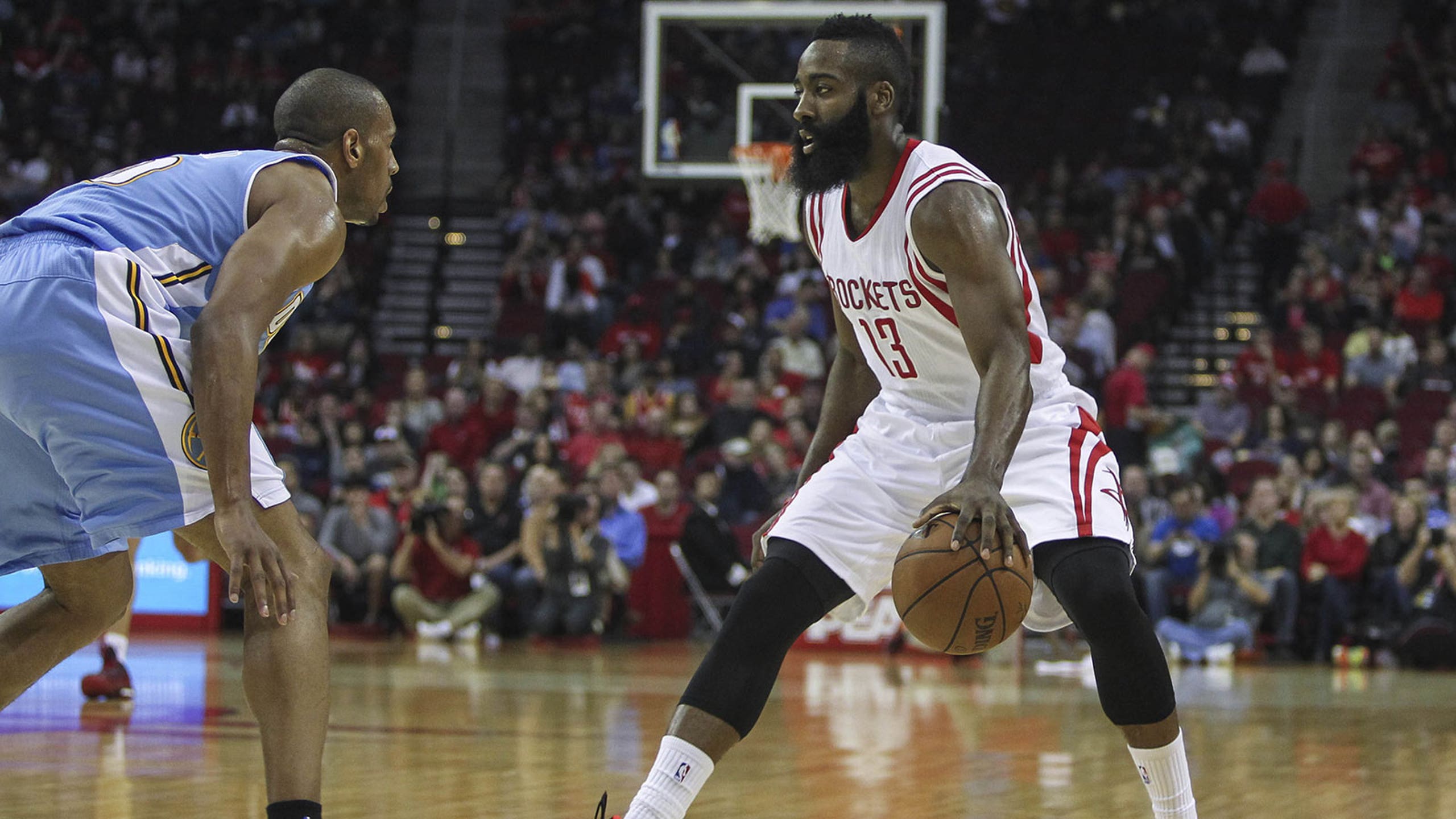 Howard returns, Harden gets triple-double in Rockets win
BY foxsports • December 13, 2014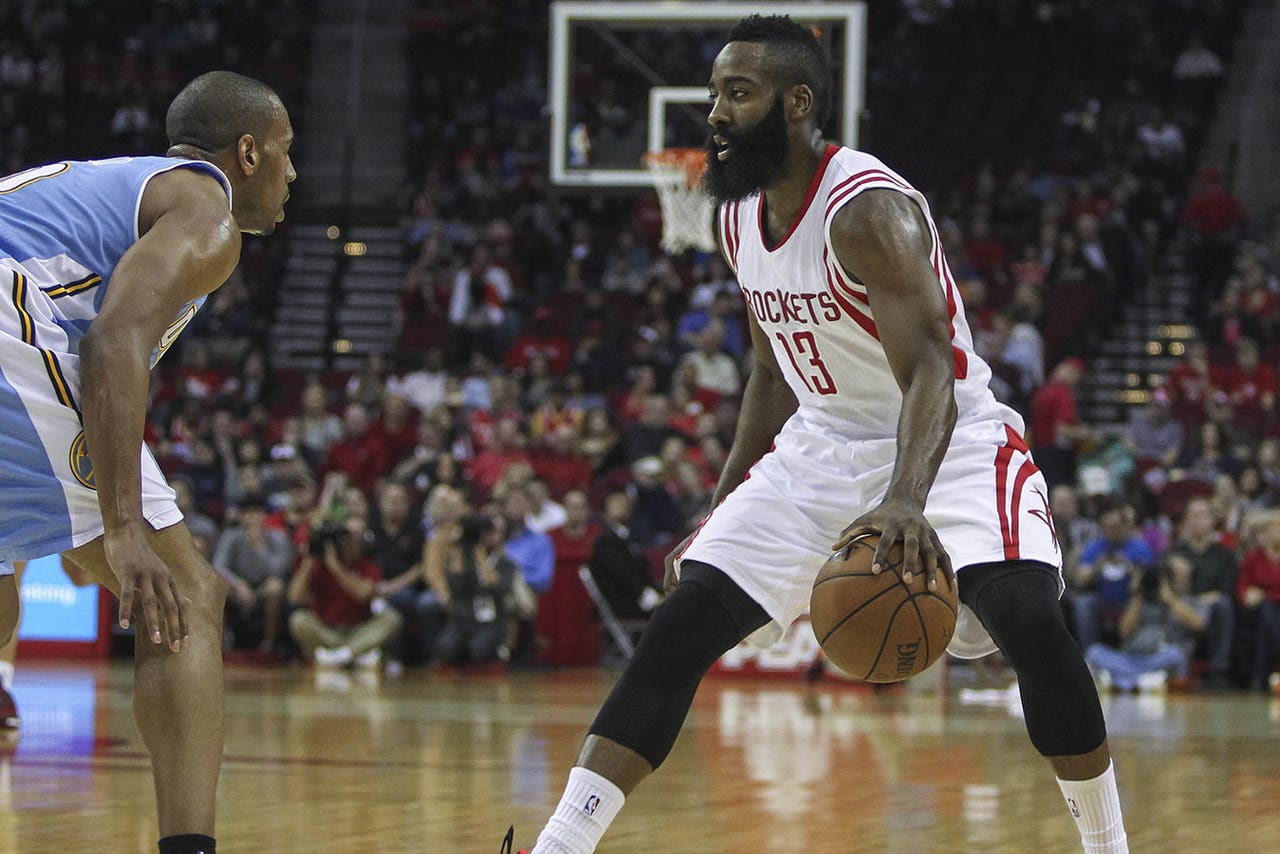 Dwight Howard isn't quite where he wants to be.
He was still good enough to lead the Houston Rockets to a win in his return from injury.
Howard had 26 points and 13 rebounds, James Harden had a triple-double, and the Rockets overcame an early deficit for a 108-96 victory over the Denver Nuggets on Saturday night.
Howard, who missed the previous 11 games with a strained right knee, also reached a milestone, eclipsing 10,000 rebounds in his career.
"I didn't know what to expect," he said. "I just wanted to come there and give my teammates everything I had. I didn't play a perfect game, but I gave the hardest effort I could for my team."
Howard said he's still getting his conditioning back and that his knee got stiff when he'd return to the game after a break.
Harden had 24 points, 10 assists and 10 rebounds for his third career triple-double. He almost didn't get it, grabbing his 10th rebound with less than a second left in the game. He almost had one a few seconds earlier, but teammate Troy Daniels swiped it from him.
"I almost tackled Troy out of bounds trying to get that rebound," Harden said with a laugh. "Everybody in the arena knew what was going on but Troy."
Ty Lawson had 19 points and 12 assists, and Darrell Arthur had a season-high 20 points for the Nuggets.
"We got dominated by their big guys inside," Denver coach Brian Shaw said. "Howard and (Donatas) Motiejunas we couldn't stop when they threw the ball in the post. They just backed us down and got whatever they wanted."
Houston trailed by 14 points in the first half before taking the lead with a big second quarter and keeping it the rest of the game. The Rockets led by seven points at the beginning of the fourth quarter and had extended the lead to 92-77 midway through the period.
Coach Kevin McHale was a bit worried about how Howard would do after last playing on Nov. 17. It was apparent there was no reason for concern with the All-Star center's dominant performance. McHale planned to limit him to 20-24 minutes, but kept him in for almost 30.
"Dwight did fantastic ... it's really hard to take that much time off, a month, and then come back and have any semblance of rhythm at all," McHale said. "He looked good and now we just have to build from here."
Howard also had three blocks, two assists and a steal.
About the only thing that slowed him down was a bloody nose he got early in the third quarter. He played several minutes after that with blood smeared on his crisp white jersey just above the `R' in Rockets and white paper stuffed up his right nostril.
He said he got hit in the nose, but refused to elaborate.
He went to the bench with about 4 minutes left in the quarter and changed into a fresh jersey.
JJ Hickson scored the first basket of the second half to get the Nuggets within four points. But the Rockets scored the next eight points, thanks to 3s by Harden and Trevor Ariza, to make it 62-50 with 10 minutes left in the third.
Howard made it 72-59 with a layup with about 5 minutes remaining in the third quarter. Denver outscored Houston 14-8 the rest of the quarter to cut the lead to 80-73 entering the fourth.
Houston trailed by 14 points about eight minutes before halftime when it went on a 21-4 run to take a 47-44 lead with about 2 minutes left in the quarter. Motiejunas got things going in that span, scoring the first nine points of the run.
TIP-INS
Nuggets: Lawson is the first player to have 10 or more assists against Houston this season. ... Danilo Gallinari (bruised knee) and JaVale McGee (leg strain) were out for Denver.
Rockets: Motiejunas added a career-high 25 points. ... Francisco Garcia (strained right calf/Achilles), Isaiah Canaan (sprained left ankle), Terrence Jones (nerve inflammation in left leg) and Kostas Papanikolaou (strained right knee) all sat out for Houston.
ROBINSON'S RETURN
Denver guard Nate Robinson (back) was cleared by a doctor to play on Friday, but Shaw wants him to go through some contact drills in practice or a shootaround before he returns. Robinson has missed four games with the injury.
UP NEXT
Nuggets: Host San Antonio on Sunday.
Rockets: At Denver on Wednesday. 
---
---