How Magic Johnson can save the Lakers
February 22, 2017

Frankly, the timing could have been better.

Forty-eight hours ahead of the NBA's trade deadline, the Los Angeles Lakers cleared house in their front office. That shouldn't inspire too much confidence.

Jim Buss, part owner of the team and vice president of basketball operations, is out.




Mitch Kupchak, who has been with the team for 30 years, spending most of that time as the general manager, is out.

Even the VP of public relations, John Black, is out.

Magic Johnson is in.




The Lakers legend was officially hired as the team's president of basketball operations Tuesday, making him the man in charge of all decisions pertaining to the on-court product.

Johnson could be a godsend for a Lakers organization that was in transition long before today's bold moves, or he could put the Lakers in a deeper hole than the one they already inhabit.

His first moves in charge will tell us everything we need to know about which of the two options will come to pass.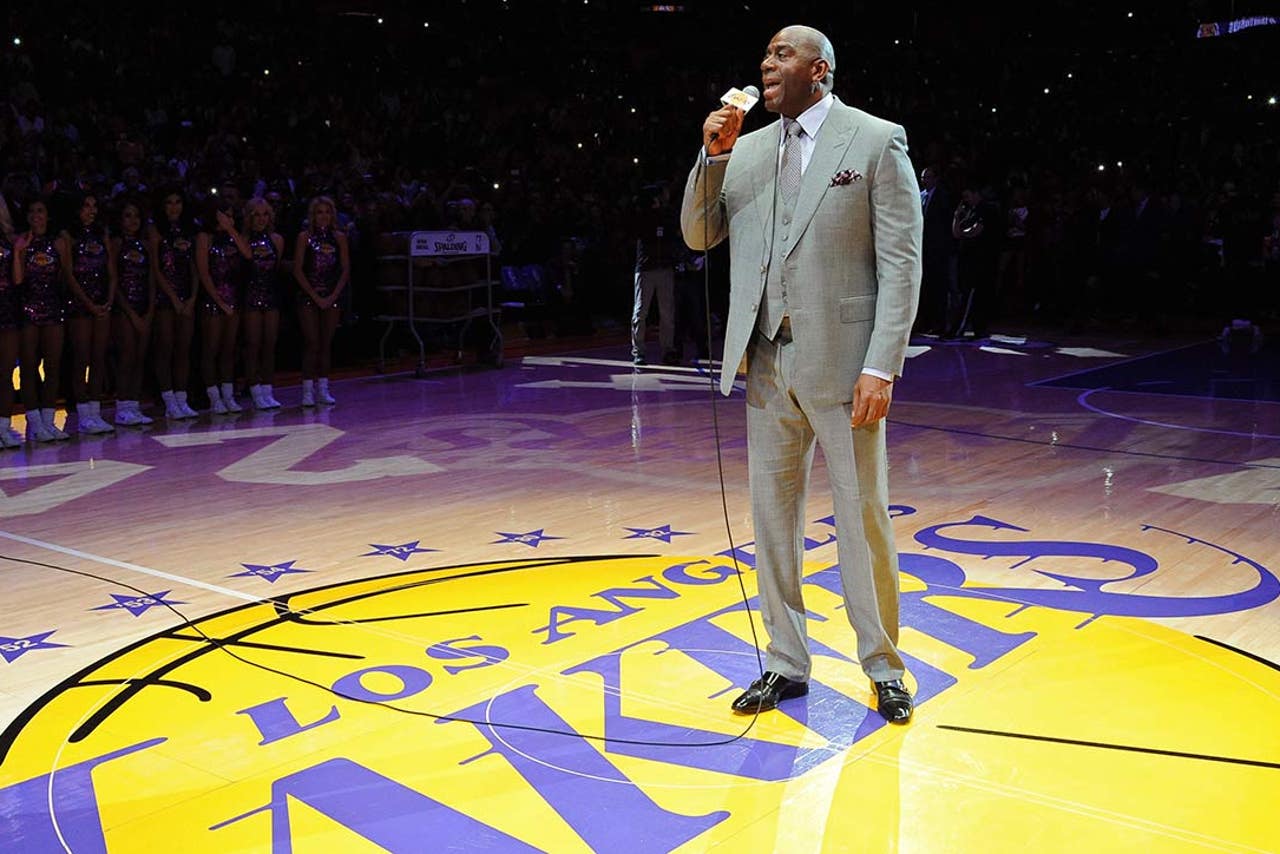 For the Lakers to be successful under Johnson, he will have to delegate.

That shouldn't be an issue for Magic — his net worth isn't $500 million because of his established expertise in life insurance, or real estate, or movie theaters. Johnson's business success has stemmed primarily from his ability to surround himself with highly competent people and empowering them. It's an empire built on trust.

If Johnson hires a clever, progressive general manager and allows him or her to tap into the Lakers' full slate of resources to build a front office and team in the way they best see fit, the Lakers could well be a rousing success in the years to come.

Johnson would be a figurehead — someone to show up at news conferences, shake hands, woo free agents, and sign off on the moves that the general manager makes.

That's the best-case scenario, and it's one that could easily happen.

But there is a nightmare scenario for Lakers fans, and it's equally plausible.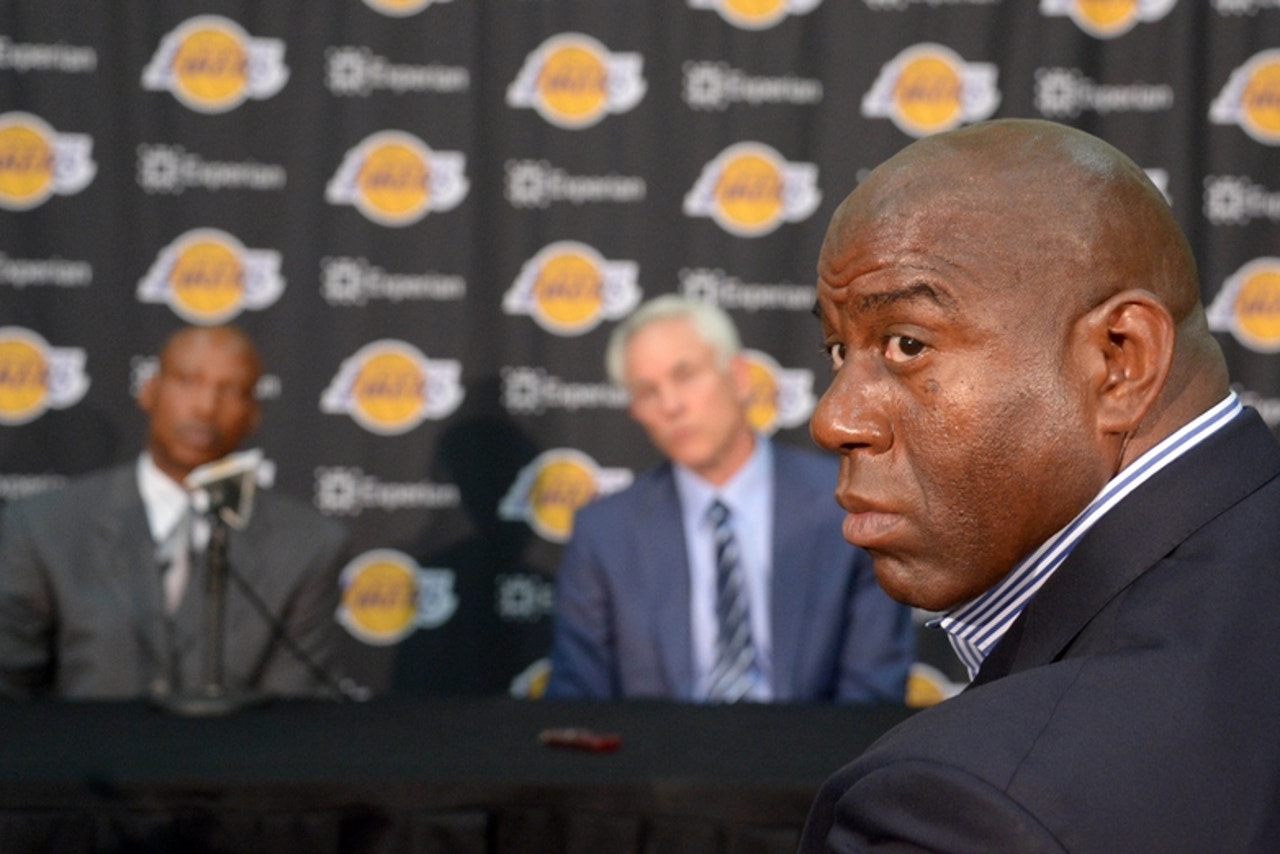 Johnson, one of the greatest basketball players ever, might not want to delegate decisions about basketball to someone else. Life insurance can go to someone else, but basketball is Magic's foray, and he's going to roll up his sleeves and get into this new job. He'll hire someone to take care of the day-to-day stuff, but the Lakers are going to be built as Johnson sees fit.

Earlier this month, Johnson was brought on by Lakers president Jeanie Buss as a front-office advisor — three weeks later, she fired the people Johnson was advising.

That could not have come as a shock to Johnson, who soon after taking the advisory role more than hinted that he wanted to be the man at the top of the Lakers' decision-making chain.

"[I'm] Working to call the shots because it only works that way," Johnson told USAToday at the time. "Right now I'm advising. I get that. But at the end of the day, then we all got to come together and somebody's got to say, 'I'm making the final call', all right?"

Does that sound like a man who wants to be hands off in his new role?

It's one thing to think the ability to veto moves gives you all the power — trickle-up — but calling the shots is a different ballgame — that's trickle-down.

And that latter option should make Lakers fans shudder, because Johnson, in the same interview, said this:

"The main part for me is really learning the other part that I didn't know, and that is to understand the CBA, the salary cap, where we are in terms of the salary cap and who's a free-agent-to-be. You've got a lot of young players so you've got to learn when are their contracts coming up, if you can give them the max deal, give them an extension, all those types of things you've got to learn. It's a lot of things, but I'm excited. I've been working on all of those things, and then meeting with the staff."

Does that sound like a man who should be running an NBA franchise?

(And we're not even factoring in the tweets. Oh, the tweets...)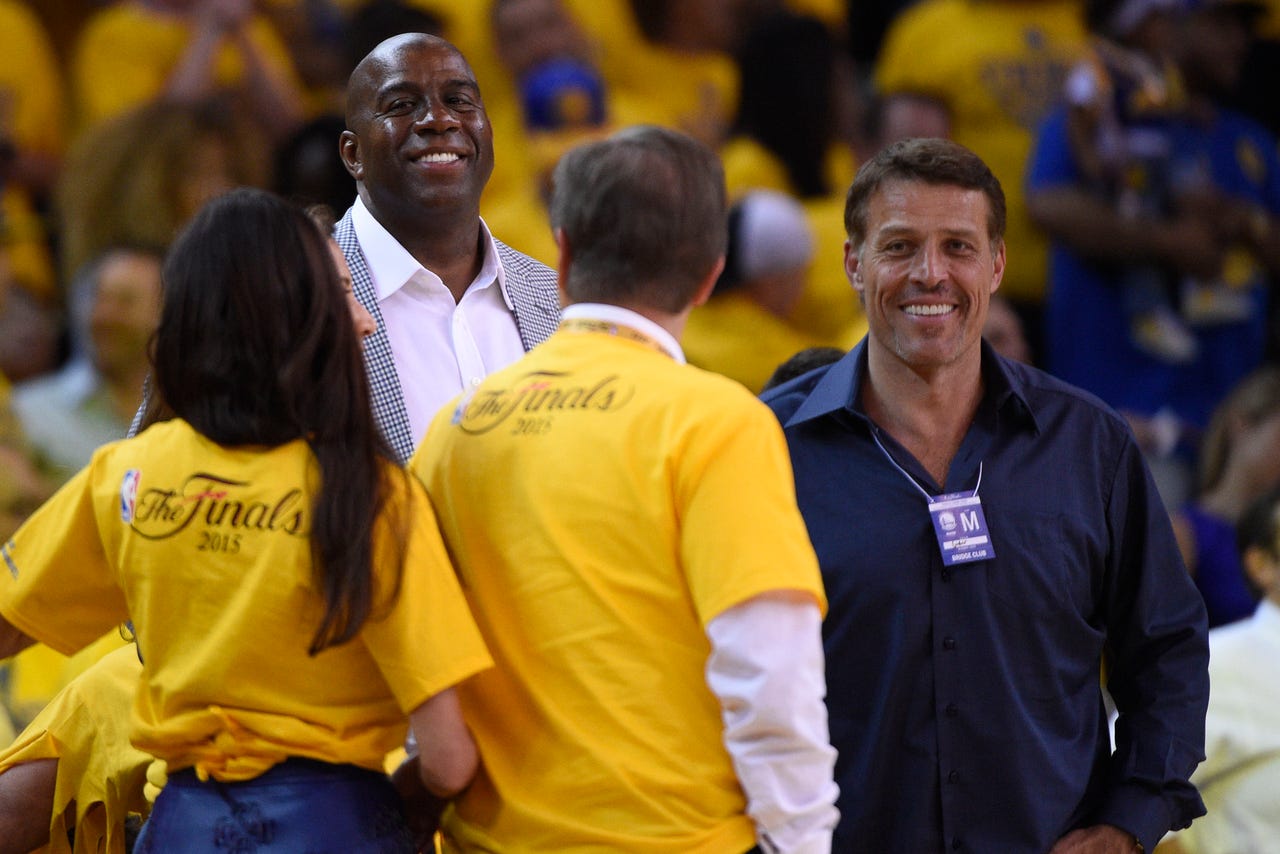 Johnson's basketball ideology, as far as anyone can tell, is "great player is good" and "the Showtime Lakers would beat all of these teams".

(Are you ready for Julius Randle to be incorrectly compared to James Worthy far too often?)

Needless to say, hiring the NBA's Perd Hapley to run your team isn't an efficient or prudent way to build a championship squad in 2017.

We don't know which way Johnson will go, but for now, he's the acting general manager of a team that at 19-39 should be actively pawning assets ahead of Thursday's trade deadline; he could immediately make an indelible mark on the Lakers.

If Magic holds onto the power of that role and runs the team himself, even after hiring someone else as the team's general manager, the Lakers are unlikely to be contending for the playoffs anytime soon.

That, or it could be another rousing success from a man whose name is practically synonymous with it.

Welcome to a different kind of Showtime.


---
---