National Basketball Association
National Basketball Association
Hornets-Spurs Preview
Published
Nov. 6, 2015 4:28 p.m. ET

Hot shooting that was absent to start the season has helped the Charlotte Hornets earn back-to-back victories.
They've rarely had it against the San Antonio Spurs.
Charlotte looks to snap a nine-game losing streak in the series when it visits the Spurs on Saturday night.
The Hornets dropped their first three games while shooting 39.1 percent from the field. They've turned it around over the last two, though, shooting 51.6 percent in a 130-105 rout of Chicago on Tuesday before hitting 49.4 percent in Thursday's 108-94 win at Dallas.
Charlotte connected on 14 of 23 from 3-point range against the Bulls but drained only 6 of 27 against the Mavericks. The Hornets focused more on getting the ball down low to Al Jefferson, who shot 15 of 18 and finished with 31 points.
They outscored Dallas 58-36 in the paint.
"It takes time off the clock," coach Steve Clifford said. "Your floor balance is always set. Whether (Jefferson) makes or misses, there's usually not going to be a long rebound and you're in space where you should be able to get back. It's part of the NBA that's kind of going away."
Marvin Williams added 17 points and 12 boards. Jeremy Lamb has hit 16 of 21 from the field over his last two after scoring 20 points against Chicago and 16 on Thursday.
Jefferson averaged 12.8 points over the first four games.
"I've got guys all around me," Jefferson said. "These guys make my job a lot easier. (Thursday), they didn't double-team me until toward the end."
Jefferson finished with 17 points and 16 rebounds in the last meeting with the Spurs (3-2), a 95-86 road loss Jan. 28. Charlotte has lost all nine matchups since the beginning of 2010-11, getting held to averages of 89.1 points and 41.6 percent shooting - 28.8 percent on 3-pointers.
Defense has made all the difference for the Spurs this season. They've allowed more than 100 points and 48.0 percent shooting in their two losses, compared to averages of 82.0 points and 37.1 percent shooting in three wins.
How San Antonio defends Jefferson remains to be seen now that LaMarcus Aldridge is in the fold. Charlotte has shown it's not afraid to fire from the outside if Jefferson passes out of the post, but the Spurs could have more success if any double-teams leave Kemba Walker, Nicolas Batum or Jeremy Lin open.
All have gotten off to slow starts, with Walker shooting 38.1 percent, Batum hitting 36.8 and Lin at 37.2 off the bench.
Aldridge was slow to rotate on the final play Wednesday, as Bradley Beal hit a 3-pointer with 0.3 seconds left to give Washington a 102-99 victory that snapped the Spurs' three-game winning streak.
Tony Parker's 3 tied it with 7.9 seconds left and gave him 17 points. Kawhi Leonard finished with 23, but the defensive stalwart had trouble containing Beal all night.
''What would you like to hear? We did drills before we came? Or we sought counsel from a yogi?" coach Gregg Popovich asked. "You just go play the game.''
The 21 turnovers they committed didn't help. Aldridge had five while Tim Duncan and Danny Green had four apiece.
''We had turnovers that weren't caused,'' Aldridge said. ''Trying to throw full-court passes, trying to throw fast-break passes and the guys not looking. Things like that.''
This marks only the second home game for the Spurs. They've won eight straight home meetings with Charlotte.
---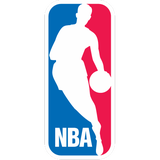 Get more from National Basketball Association
Follow your favorites to get information about games, news and more
---