National Basketball Association
National Basketball Association
Hornets guard ready for 1st foray into free agency
Published
Jun. 10, 2012 4:40 a.m. ET

Eric Gordon's hometown fans may want him back in Indianapolis.
It doesn't mean the shooting guard will be switching teams next season.
During a break at Saturday's annual Indiana-Kentucky boys All-Star game in Indianapolis, Gordon told The Associated Press that he would like his next NBA city to be a long-term destination - even if he winds up staying in New Orleans.
''I do like New Orleans,'' he said. ''It's a pretty good city with good fans and it's a good organization.''
Gordon's comments are a contrast to the conventional wisdom that he didn't like playing in the Crescent City, rumors coach Monty Williams attempted to put to rest in February when he told reporters it was ''way off base.''
Time will tell.
Gordon, the key piece for New Orleans in the deal that sent All-Star guard Chris Paul to the Los Angeles Clippers, is scheduled to become a restricted free agent July 1, giving the Hornets and new owner Tom Benson the option to match any offer Gordon gets.
''They've got all the cards,'' Gordon said. ''But I wouldn't mind (going back).''
He spent his first three seasons with the Clippers, and many assumed that Gordon and Blake Griffin would be the cornerstones to the Clippers future.
That changed when Paul became a prime trade target after NBA players and owners agreed to a deal that ended the lockout.
Gordon had a miserable season. He played only two games before bruising his right knee, then sat out for one month as team doctors prescribed rest. Eventually, Gordon opted for arthroscopic surgery, a move that kept him out of action until April.
In all, Gordon played in only nine games, averaging 20.6 points.
Some Pacers fans believe Gordon's heart still resides in Indiana, where he grew up and played college basketball for one year before turning pro.
He sponsors an AAU team in the area and plays in a summer league here along with Pacers guard George Hill. The summer league has given some of Indiana's talented pro and college players an outlet to play against one another when they come home.
Gordon also attends events at Bankers Life Fieldhouse events, the Pacers' home court, including Saturday's high school all-star game. And his younger brother, Eron, is a highly touted youngster. Eric Gordon said his brother has already received offers from Indiana, even though he won't start high school till this fall.
''I go to his games during the summer, during the season it's tough,'' the older brother said. ''He's working hard, he's very capable. But it's hard to make comparisons because I wasn't his height when I was his age.''
It's possible the Pacers could make an offer. They're projected to be about a $21 million under next season's anticipated salary cap.
But Pacers president Larry Bird and coach Frank Vogel have both said they prefer to keep their own free agents, including Hill and center Roy Hibbert, who are also restricted free agents, rather than sign a player from another team, following the philosophy of team owner Herb Simon.
''I'd go after anybody, but I understand his (Simon's) point of view,'' Bird said. ''If you go after someone, you're going to pay for them.''
The Pacers also are trying to get their front office solidified before free agency starts.
Bird appears to be leaning toward a return as team president next season, and Yahoo! Sports reported Friday that once Bird's deal is done, he will promote Kevin Pritchard to general manager.
The Pacers have said no decision will be made until after Bird and Simon meet, which is expected to take place next week.
All Gordon wants is a place to call home - whether it's Indianapolis, New Orleans or some other place.
''Basketball is basketball, it doesn't matter where you play,'' Gordon said. ''The trade was something new for me, there were a lot of new situations for me. Hopefully, my next situation will be my destination for a long time.''
---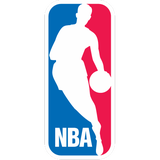 Get more from National Basketball Association
Follow your favorites to get information about games, news and more
---