National Basketball Association
National Basketball Association
Heat's Whiteside, Suns' Len ejected after wrestling scuffle
Published
Mar. 3, 2015 1:21 a.m. ET

What in the world of WWE is going on between Miami's Hassan Whiteside and Phoenix's Alex Len?
The big men were ejected in the third quarter after a brief wrestling scuffle that ended up on the floor at the AmericanAirlines Arena in the Heat's 115-98 win Monday. 
After Whiteside grabbed an offensive rebound and converted a put-back slam dunk with 4:27 to go in the third, both players got tangled up under the rim. Whiteside lunged after Len's legs and the altercation was underway. 
"I shouldn't have retaliated," Whiteside said. "I should have just walked away but, in the heat of the moment, I just came down after I dunked. After I came down on him, I guess he felt like my arm hit him in his face or whatever. He just kind of threw me to the side. I should have just walked away. We are a family and everyone just came over and backed me up."
Both players had been going at it since the first quarter, battling for rebounds and jockeying for position in the paint during a chippy game that featured three ejections, two flagrant fouls and six technical fouls.
"I've never played against the guy," said Whiteside, who finished with 17 points and 10 rebounds in the win. "I guess (Len) felt like he can just bully me or something, I really don't know. You are not just going to come into Miami and just bully us or think it will be easy.
"I feel like he was really frustrated because it was about the fourth or fifth time I dunked on him. I should not have come back and retaliated the way I did because it really hurt my team. I was not out there to protect the rim. Every day is a learning day for me."
Earlier in the third quarter, Suns forward Markieff Morris had also been sent off after a hard foul to former teammate Goran Dragic sent the point guard to the floor on a fast-break play.
Note: If the video below does not play, refresh page or click here.
"It was a hard foul," said Morris, who tallied 13 points and five rebounds. "It was a basketball play, I thought. The refs thought otherwise and kicked me out. Just over exaggerating. I thought he did fall hard. He was in the air and jumped back. My momentum hit him hard. It didn't look intentional like I tried to push him under there or none of that."
On a night where Dragic playing against his old team was thought to be the main event, it was the battle inside the paint that took center stage. With each passing game, more teams are doing what they can to try to counter the size and strength of Whiteside and a big part of that is playing him tougher and fouling him harder.
"That's what I'm realizing," he said. "I'm starting to realize that a lot more teams are getting physical with me. I'm down for it. That's what I lift weights for — for the physicality. I'm pretty prepared for that."
The game marked Whiteside's 14th double-double game of the season and his 11th in his last 15 games. His first-half total of 13 points was his highest scoring half of the season.
Impressive numbers, of course, but the brief skirmish overshadowed everything else.
"That was more than what it seemed but Hassan will have to take the next step forward," Heat coach Erik Spoelstra said. "I loved his energy and focus from the second he walked into the building this morning. With the mindset in pre-practice was all about doing what he needed to do to get himself and the group ready for tonight. It was a great step forward in preparation. Tonight he came out with a great extra energy."
Len finished with 10 points and 11 boards in the loss.
You can follow Surya Fernandez on Twitter @SuryaHeatNBA or email him at SuryaFoxSports@gmail.com.
---
---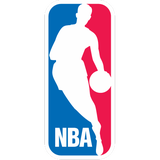 Get more from National Basketball Association
Follow your favorites to get information about games, news and more
---