National Basketball Association
National Basketball Association
Heat-Knicks Preview
Updated
Mar. 4, 2020 6:32 p.m. ET

Losing their leading scorer seems to have finally caught up with the Miami Heat during back-to-back defeats, though help may be on the way in the form of a seven-time All-Star.
Following his departure from Brooklyn, Joe Johnson is expected to be back in New York and eligible to make his Miami debut Sunday night when the Heat try to keep the Knicks from winning consecutive games for the first time in more than five weeks.
After winning its first three games after Chris Bosh was sidelined due to blood clots, Southeast Division-leading Miami (32-26) couldn't keep up with Golden State in Wednesday's 118-112 home defeat before struggling offensively in Saturday's 101-89 loss at Boston.
Heat president Pat Riley said that the club is still exploring its options regarding Bosh, who is averaging a team-high 19.1 points. According to a recent report, the 11-time All-Star forward is under increasing pressure from physicians to sit out the rest of the season.
Goran Dragic has stepped up during this stretch, averaging 19.8 points, 7.0 assists and 5.4 rebounds in the past five games. Hassan Whiteside has put up 19.5 points and 17.3 boards while becoming the first Miami player with four straight double-doubles off the bench since 2010.
After Saturday's game, Miami announced that it had made a move to bring in another scoring option by signing Johnson off waivers after he was released by the Nets.
The veteran swingman has made 85 3-pointers this season, more than any Heat player. Since averaging 10.5 points on 35 percent shooting in his first 32 games, the 34-year-old Johnson has averaged 13.4 with a 48.4 field-goal percentage in his last 25. He could be pushed into action after Miami was down to 10 active players due to injury or illness against the Celtics.
''To put somebody on the floor that can shoot the ball, can score different areas of the floor, make plays, it just adds to what we're trying to do,'' star guard Dwyane Wade said. ''Obviously losing Chris right now ... (Johnson is) another playmaker, another scorer.''
The Heat hope to avoid their longest losing streak since a four-game skid from Jan. 17-22 and win this season series for the third consecutive year. They held the Knicks to a combined 34.9 percent shooting in winning two November meetings by a total of 36 points, but Carmelo Anthony scored 25 and New York shot 55.7 percent in a 98-90 road win Jan. 6.
The Knicks snapped a six-game home slide with Friday's 108-95 victory over Orlando. Anthony led the way with 19 points, 11 rebounds and six assists, while Kristaps Porzingis added 18 points.
''I think that's the way we need to play,'' Porzingis said. ''Everybody was involved. Everybody was attacking. Everybody was trying to be aggressive when we had the opportunity.''
Porzingis has found a groove with 17.4 points per game in his last eight. He had 20 and 14 rebounds in a 95-78 loss at Miami on Nov. 23 before totaling 23 and 12 in the last two meetings.
After allowing an average of 109 points on 49.1 percent shooting in its previous five games, New York (25-35) limited the Magic to 41.9 from the field. The Knicks, who have dropped 13 of 16, seek their first back-to-back wins since Jan. 18 and 20.
They snapped an eight-game losing streak in this series with last month's victory.
---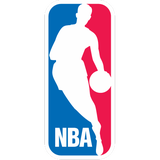 Get more from National Basketball Association
Follow your favorites to get information about games, news and more
---