National Basketball Association
National Basketball Association
Hawks make it eight straight at home
Published
Mar. 24, 2009 6:02 a.m. ET

The Atlanta Hawks are doing their best work at home these days.

Flip Murray scored a season-best 30 points, and Mike Bibby and Joe Johnson each added 20 as the Atlanta Hawks won their season-high eighth straight home game, beating the Minnesota Timberwolves 109-97 on Monday night.

It was Atlanta's eighth win in nine games and the Hawks are 28-7 at Philips Arena. It was the fifth straight loss for the Timberwolves.

The home streak is the longest for Atlanta since Nov. 12, 1996-Feb. 12, 1997, when the Hawks won 20 in row.

"I feel good about the way we've been playing at home," Hawks coach Mike Woodson said. "I know the players individually feel good about it as well."

Atlanta has three tough ones at home coming up starting Wednesday night against the San Antonio Spurs, then Friday night against Boston and Sunday against the Los Angeles Lakers.

"It's going to be a big stretch, man, but I feel good about our chances here at home," Johnson said. "We've just got to come prepared and play our hearts out every night because it's going to be tough."

Added Murray: "We're confident in our building. The fans are behind us. The energy that they're feeding us out there is really helping us, and motivating us out there on the court."

The Hawks built a 26-point lead in the third period before Minnesota got it to 10 at 80-70 with 6:08 left on Bobby Brown's 3.

That's when Murray, who had 14 points in the second quarter, took over with four 3-pointers in a three-minute span to give the Hawks a 103-83 lead with 2:27 left. He was 12-of-18 overall and five-of-eight on 3-pointers and finished one point shy of his career high.

"He's been big all year coming off the bench," Johnson said of Murray. "He brings a lot of energy. He's definitely a scorer in this league."

Murray is averaging 11.6 points, while playing 23.5 minutes a game.

"I came out aggressive, which allowed me to open stuff up," Murray said. "We swing the ball and make the extra pass to the open person. I think I got a lot of those shots tonight."

Al Horford added 12 points and 13 rebounds for the Hawks. Bibby, who hit on nine of his first 10 shots, finished nine-of-13. He also had nine assists.

Randy Foye led Minnesota with 19 points, while Kevin Love added 17.

The Hawks had won seven straight at home before losing at Cleveland 102-96 on Saturday.

Atlanta trailed 18-15 before outscoring Minnesota 23-3 during an eight-minute span that began late in the first period, taking a 38-21 lead 8:07 before halftime on Johnson's basket. Johnson and Murray had seven points apiece during the run.

The Hawks opened up a 58-36 lead at halftime with Bibby hitting seven of eight shots for 15 points. Atlanta shot 15-of-21 (71 percent) in the second quarter, outscoring the Timberwolves 35-18. Love had 13 points for Minnesota.

"We played them pretty good in the first quarter, but we gave them too much in the second quarter," said Minnesota's Mike Miller, who had five points and a team-high nine rebounds.

"Our reserves played a lot better (than the starters). They moved the ball better, ran it down the floor," Timberwolves coach Kevin McHale said. "In the second half, we played better, made a little run."

The Hawks built a 26-point lead at 67-41 on Johnson's basket with 7:48 left in the third period.


Notes
The Hawks won a franchise-best 22 straight home games in the 1990-91 season. ... Atlanta G Acie Law missed his second straight game due to pain in his lower back. ... The Hawks beat Minnesota 94-86 in their only other meeting this season and have won six in a row over the Timberwolves.


---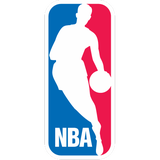 Get more from National Basketball Association
Follow your favorites to get information about games, news and more
---