National Basketball Association
National Basketball Association
Grizzlies cut into Clippers' series lead
Published
Apr. 25, 2013 1:00 a.m. ET

Zach Randolph's fast start helped the Memphis Grizzlies return to their inside dominance.
Randolph had 13 of his 27 points in the first quarter, and he finished with 11 rebounds and the Grizzlies beat the Los Angeles Clippers 94-82 on Thursday night to pull within 2-1 in this first-round series.
''Zach was huge,'' Memphis coach Lionel Hollins said. ''He got started quickly. He had 18 at halftime, and that got us going and everyone else just flowed into that. I thought our defense, for the most part, was solid.''
Randolph hadn't scored more than 13 in each of the first two games and had only 12 rebounds combined in Los Angeles. He looked much more like the All Star who had 45 double-doubles this season, and he also had six offensive rebounds after leading the NBA with 310 in the regular season.
The man known as ''Z Bo'' was the last of the Grizzlies off the court in pre-game warmups, and he had his shot working early.
''I definitely wanted to come out and be aggressive,'' Randolph said. ''They've been double-teaming, triple-teaming me. So just go fast, you know hit a couple jump shots and open it up. Most definitely, I wanted to come out and be aggressive.''
The Grizzlies snapped the Clippers' nine-game winning streak by outrebounding and dominating on second-chance points, the same things Los Angeles did so well on its home court to start the series in beating Memphis at its own style.
Game 4 is Saturday in Memphis.
Marc Gasol accepted his trophy as the NBA's Defensive Player of the Year before tipoff, then scored 16 points. Quincy Pondexter and Tony Allen had 13 each. Mike Conley was 1 of 9 but had 10 assists and no turnovers on a night where he was so sick he sipped on soda and didn't talk much.
Pondexter said Gasol anchored the Grizzlies on the defensive end to help them return to ''Grizzlies' basketball'' and called Randolph and Gasol two of the best big men in the NBA.
''They are really great,'' Pondexter said. ''Marc is the best center in my eyes. Zach has the ability to play like the best power forward in the league. When those two guys are doing what they do, it's hard to stop us.''
Blake Griffin scored 16 points for the Clippers. Matt Barnes had 12, Chauncey Billups 11 and Jamal Crawford and Caron Butler 10. Chris Paul had eight points on 4-of-11 shooting and added six assists.
''We didn't make any adjustments,'' Hollins said of defending Paul. ''We just played better.''
Paul wasn't happy with himself after he had five of the Clippers 18 turnovers. He also didn't get to the free throw line either.
''It's uncharacteristic of us. You know I mean especially me,'' Paul said. ''I had five turnovers tonight, and our turnovers led to 17 of their points. They got offensive rebounds, things we hadn't let them do in Game 1 and Game 2. We just got to be better.''
The game was a continuation of the roughness in Los Angeles with a flagrant foul, three technicals and a lot of whoofing along with a bear hug by Randolph after Barnes' flagrant foul.
The Clippers had beaten the Grizzlies three straight in Memphis, including a Game 7 win in the first round a year ago. They also had won six of the last seven in the series overall.
Memphis outrebounded the Clippers 45-33, including 17-5 on the offensive boards. That gave the Grizzlies a 22-4 edge in second-chance points, which was similar to what the Clippers did to Memphis in Game 1 when they held a 25-5 advantage. The Grizzlies also outscored Los Angeles 40-26 in the paint and led by as much as 16.
''That's what they do,'' Clippers coach Vinny Del Negro said. ''We have been able to contain it pretty well for the first couple of games, but we just didn't do a good enough job. We've got to find a way to get everybody in there.''
The Clippers last led 10-8 in the first quarter before the Grizzlies took control with Randolph hitting four of his first five shots and all five free throws for 13 points in the quarter.
They tried to make a run late in the third and into the fourth as they have so often to beat Memphis in this series. They got as close as 74-69 with 8:39 left on a pair of free throws by Barnes.
''He came out aggressive, and that's what they needed,'' Griffin said of Randolph.
Memphis answered with a 7-2 spurt to push the lead back to double digits on a reverse layup by Pondexter off an assist from Randolph. During the run, Paul stole the ball from Grizzlies guard Jerryd Bayless and passed to Eric Bledsoe for a 3 he missed. Gasol got the rebound.
The Grizzlies outscored the Clippers 23-20 in the first quarter and 24-19 in the second, taking a 47-39 lead into halftime. They hadn't led by more than six in Los Angeles and were up by seven in the first quarter back on their own court. They pushed that to 12 in the second quarter.
Memphis' lead grew to 14 a couple times in the third, the last at 68-54 on a pair of free throws by Pondexter with 1:22 left.
That's when the Clippers went on a 10-2 run featuring back-to-back 3s by Crawford and then Lamar Odom. Ronny Turiaf dunked to pull the Clippers to 70-64 with 11:04 to go.
Pondexter then scored five points for Memphis as he got the rebound after he missed his second free throw attempt and put it back while being fouled by Barnes.
Pondexter added the free throw, pushing Memphis' lead back up to double digits with 10:16 remaining.
Notes: Randolph wound up part of a double foul situation for a third straight game in this series with Griffin late in the game. ... The Clippers hadn't lost in Memphis since Game 5 last year in the playoffs and won 24 road games during the regular season. ... The Grizzlies went 28-of-38 at the free throw line compared to 21-of-23 for the Clippers. ...The Clippers' 82 points were two shy of a franchise low in the postseason. ... Pondexter had only five total points in the first two games of the series. ... Paul had averaged 23.5 points in the first two games of the series.
---
---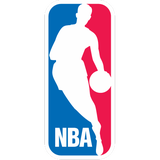 Get more from National Basketball Association
Follow your favorites to get information about games, news and more
---