National Basketball Association
National Basketball Association
Grizzlies 98, Pistons 81
Published
Jan. 21, 2012 4:14 a.m. ET

In about 6 minutes, the Memphis Grizzlies had allowed their 23-point lead to be cut to seven. Coach Lionel Hollins had just been called for a technical foul, and there was more than enough time for Detroit to finish its comeback.
Mike Conley calmly halted the Pistons' run with a running jumper from about 10 feet. Then he stole the ball at midcourt and went in for an easy layup.
''(Teammate) Josh Davis was telling me how every time a team seems to get to five, six points, I tend to come up with some buckets or steals or big plays,'' Conley said. ''I don't know what it is, but I just try to not let that game get out of hand.''
Conley finished with 14 points and 11 assists, and Memphis took advantage of 25 Detroit turnovers to beat the Pistons 98-81 on Friday night. Rudy Gay scored 24 points to help the Grizzlies thwart a second-half rally by the Pistons.
Memphis, which has won five straight, let Detroit back in the game, but the Pistons never cut their deficit below six in the second half. They turned the ball over 11 times in the fourth quarter alone. The Grizzlies scored 32 points off turnovers in the game.
''One-third of their points came off turnovers,'' Detroit coach Lawrence Frank said. ''Those are backbreaking. Those are crippling.''
Rookie guard Brandon Knight scored 22 points for Detroit, which has lost 10 of 11.
Marc Gasol had 17 points for Memphis. Tayshaun Prince scored 14 for the Pistons, and Greg Monroe had 10 points and 13 rebounds.
The Pistons were without guards Rodney Stuckey (groin) and Will Bynum (right foot), as well as forward Charlie Villanueva (right ankle). They signed guard Walker Russell Jr. from the NBA Development League, and he made his NBA debut, scoring three points in just over 20 minutes of action.
The Grizzlies have injury problems of their own, but they've been able to overcome them so far. Zach Randolph is out with a torn MCL, but Memphis is 7-3 since he's been sidelined.
Memphis hadn't trailed in either of its previous two games, and the Grizzlies were behind only briefly at the start Friday night. Detroit was ahead 5-2 when Memphis went on a 15-2 run and appeared ready to put the game away early. It was 22-12 after the first quarter and 49-30 at halftime.
The Pistons looked headed for another desultory loss, but they made a game of it by scoring more points in the third quarter (35) than they did in the first half. Knight led a 13-0 run in the middle of the third, hurting Memphis with his ability to drive to the basket.
That run ended with those back-to-back baskets by Conley, which gave the Grizzlies at 68-57 lead. Knight started the fourth quarter with a driving bank shot to make it 73-67.
The Pistons trailed 79-72 after Knight made two free throws, but O.J. Mayo was left open on the left wing, and his 3-pointer started a 16-2 run by Memphis. Gay's 3-pointer made it 95-74.
''I wished we could have maintained that 20-point lead so that we could have rested some guys for tomorrow night,'' said Hollins, whose team hosts Sacramento on Saturday. ''We've got to do whatever it takes to get a win. We did and we'll worry about tomorrow night when it gets here.''
The Grizzlies shot 57 percent for the game.
''We didn't do a good job building off the momentum we built ourselves,'' Detroit's Ben Gordon said. ''We need to have the same kind of intensity (throughout games). We can't pick our spots. We're not that good of a team yet.''
NOTES: Tony Allen had five steals and Conley added four for the Grizzlies. ... Knight was 6 of 18 from the field but made all 10 of his free throws. ... Detroit shot 44 percent from the field.
---
---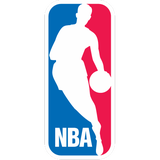 Get more from National Basketball Association
Follow your favorites to get information about games, news and more
---