National Basketball Association
National Basketball Association
Griffin, Collison help Clippers top Rockets 101-93
Published
Feb. 27, 2014 1:33 a.m. ET

LOS ANGELES (AP) The Clippers proved again that they can go nose-to-nose with the Houston Rockets and defend their 1-2 punch of Dwight Howard and James Harden.
Blake Griffin had 23 points and 16 rebounds, and reserve Darren Collison scored seven of his 19 in the final 2:09 to lead Los Angeles to a 101-93 victory Wednesday night. DeAndre Jordan had 13 points and 10 rebounds for his 30th double-double.
''It means a lot,'' Collison said. ''We know Houston's guys are relatively new to each other, but they have been playing well as of late. So this speaks volumes for us. I just think we match up well against them for some reason.''
Chris Paul had 14 points and nine assists for the Clippers, who won for the sixth time in eight games. They converted 20 Houston turnovers into 30 points.
''I thought we were up into them most of the game,'' coach Doc Rivers said. ''The one thing we didn't do is that we didn't trap at all on Dwight. I felt for our bigs at times, but we just told them, `You're on an island. Good luck. Have fun.' But we decided we were going to stay out with their 3-point shooting and try to take that away. Even when I was at Marquette, I knew that two is less than three. So that was our philosophy going into the game.''
Jamal Crawford, who had a season-high seven 3-pointers Monday night in a win at New Orleans, was 1 for 6 behind the arc against the Rockets and left the game for good with 13 seconds remaining in the first half because of a left calf strain. He played 15 minutes and had eight points.
''Personally, I'm a little concerned. When guys get injured and nobody's around them, that always scares me,'' Rivers said. ''He said he felt better, so I think he'll be OK. But we'll know more tomorrow.''
Clippers starting forward J.J. Redick missed his ninth straight game because of a bulging disk in his lower back.
Veteran forward Glen Davis, reunited with his former Celtics coach after signing with the Clippers on Sunday, was in uniform for the first time and entered with 1.8 seconds left in the third quarter.
Davis, who spent his first four NBA seasons playing for Rivers and won a championship with Boston as a rookie in 2007-08, had two points, two rebounds and three fouls during 5:14 on the court. He received a big hand from the sellout crowd early in the fourth quarter when he forced a jump ball and won the tip.
''His lungs weren't good, but everything else was. He's a terrific post defender. And when you try to back him down, you're not going to back him down. If you're backing him down, then you're a powerful human being,'' Rivers said. ''He knows our defense, and you could see that right away. He was in the right spot every time.''
Howard had 23 points and 11 rebounds and Harden added 18 points for the Rockets, who went 3-2 during a road trip against Pacific Division teams that began at Staples Center with a rout of the Lakers. Rockets forward Chandler Parsons, averaging 17.4 points over his last 15 games, missed his first six shots and finished 3 for 13 with seven points.
Houston had won 16 of 20.
The victory gave the Clippers the tiebreaker for home-court edge in the playoffs over Houston if both teams finish with the same record. Los Angeles has won eight of the last nine meetings, two during a six-day span in early November.
The teams conclude their season series March 29 at Houston, where the Clippers will go for their first four-game season sweep of the Rockets. They won all three meetings in 2011-12.
''We're going to have to see them down the road at some point,'' Howard said. ''We understand that playing this team, we've got to get off to better starts. Three games that we've lost to this team, we've come out slow and they were able to capitalize on that. They got their energy going and they were able to play off that.''
Collison and Jared Dudley, the first two players off the Clippers' bench, hit consecutive 3-pointers 18 seconds apart to give them an 82-76 lead with 9:21 to play. Los Angeles never trailed after that.
''I've been working on my jump shot all season long because I knew I was going to be in this situation at times,'' Collison said. ''If I'm out there, I'm going to be aggressive and try to score any way I can.''
Houston led 48-46 at halftime after erasing a 13-point deficit. Los Angeles opened the game with a 14-2 run as the Rockets missed seven of their first eight shots - including an attempted dunk by Howard.
NOTES: Griffin has scored 20 or more points in a career-best 18 straight games. The only longer streak this season is by Kevin Durant, who is at 31 games and counting. ... The game featured the three players with the most dunks in the NBA: Jordan (169), Howard (154) and Griffin (134). Griffin didn't have a dunk the entire game. ... Harden, who was born in L.A. and played high school ball in Lakewood, is averaging 12.3 points on 34.3 percent shooting in 15 career games against the Clippers.
---
---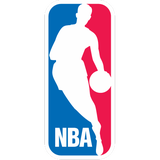 Get more from National Basketball Association
Follow your favorites to get information about games, news and more
---