National Basketball Association
National Basketball Association
Former coach Adubato thinks Hammon has great shot at succeeding with Spurs
Published
Aug. 5, 2014 3:53 p.m. ET

If you find yourself questioning how new San Antonio assistant coach Becky Hammon might be received by the Spurs players as the first fulltime female assistant in NBA history, you're probably not alone.
For a lesson in how qualified the six-time WNBA All-Star Hammon is to hang with the men, one must look no further than NBA Hall of Famer Reggie Miller, who learned quickly early in his broadcasting career not to doubt Hammon's abilities with a basketball.
Miller, who called WNBA games during the NBA offseason years before his playing career was over, was at Madison Square Garden once to serve as color analyst for a WNBA Finals game involving the New York Liberty. After the team's shootaround, Miller found himself in a conversation with Liberty coach Richie Adubato about New York's 5-foot-6 point guard, Hammon.
"Becky would always stay when practice was over and take some shots from half-court," the longtime NBA coach Adubato recalled in a phone interview with FOX Sports Tuesday.  "She'd take five, sometimes 10 shots from halfcourt every day before she left the gym, and she would probably make two or three of them.
"Now, I've had great shooters — I've had Rolando Blackman, I've had Sam Perkins, I've had 17 All-Stars, OK? — and I've been around a lot of great shooters, and Reggie was watching her shoot. So I told him, 'I'm willing to bet you $100 right now that she'll take five from halfcourt and make more than you.' Of course, Reggie is Reggie, so he was like, 'Come on, you think she's a better shooter than me?'
"So I told him, 'I just made the challenge to you, didn't I? Are you going to take it?' and I put $100 on the board. And they went out there and she made two and he made just one from halfcourt, and I took the money. She can shoot with anybody. If you want to play H-O-R-S-E with her, I'm betting on her."
Hammon winning a shooting contest with an NBA shooting legend won't necessarily translate to success on the bench, of course. But for Adubato, now a radio analyst for the Orlando Magic, that moment is illustrative of how well-prepared she is to win over doubters she's bound to face as a female coach in a men's game.
"I would think that she has the personality to have respect," said Adubato, who coached Hammon from 1999-2004. "Knowledge is so important, and once you can win them over as far as your knowledge of the game is concerned, that's always going to help."
Born in Rapid City, S.D., Hammon grew up in a coaching household, as her dad, Marty, was a local high school basketball coach. Hammon went undrafted out of Colorado State after becoming the WAC's all-time leading scorer, but she made an immediate impression on Adubato, who fought to have her added to the New York roster.
Competing against the likes of Teresa Witherspoon and current San Antonio Stars assistant Vickie Johnson at guard, Hammon earned her way into the rotation and thrived as the spark off the bench. In her second season, Hammon started half of the Liberty's games at point guard, and by her sixth season, she had taken over as the team's full-time starter.
"She had to go every day against the two of them in most of the drills," Adubato said. "It would be a challenge, but she never backed down. You wouldn't think that someone as pretty as she is and as sweet would have that type of fight, but she has it. And it wasn't easy, believe me. For someone to come out of college and go against those two — All-Stars, great players — it benefited her."
After eight years in New York, Hammon landed with the San Antonio Stars, where she has been for the the last eight seasons. Hammon also made several stops playing overseas during the WNBA offseason — she played for CSKA Moscow for three seasons and, controversially, used her dual citizenship to play for Russia in the 2008 and 2012 Olympics — and earlier this year, Hammon announced she would be retiring at season's end.
Last season, while recovering from a torn ACL, Hammon sat in on several of Popovich's practices with the Spurs, and at the time, Popovich suggested that Hammon would have no problem coaching men, telling ESPN: "I don't see why not. There shouldn't be any limitations. It's about talent and the ability to do things. It's not about what your sex is or your race or anything else."
Now, Popovich has made the decision to give her that chance — a vote of confidence that Adubato said should help Hammon early on. The thought, he said, will likely be that she's good enough to earn Pop's respect, she should have no problem getting the attention of the San Antonio players, either.
"If ever she's going to get a chance, it would be in this situation, under Popovich," Adubato said. "Because you're learning from the best and that gains you more respect, obviously, when you come out of a program like that. So I think that will help her.
"Let me put it this way," Adubato continued. "She would probably have as good a chance as any female because of her experience, and because of the program that she's going to be involved in, which is, as we know, a championship program, where the respect is great for anyone who works under Popovich."
How Hammon's career with the Spurs pans out is yet to be seen — at this point, she's still got a WNBA season to finish — but Adubato says he saw the coaching gene in Hammon from the moment he saw her play and expects it will translate well, even in the NBA.
"Usually you can tell if someone loves the game so much that they ask questions all the time — when you're in film sessions and going over your scouting reports, they're involved in understanding the details of the game and really wanting to know a lot about coaching," Adubato said. "That usually means that they have a desire, somewhere along the line, to go into coaching.
"I saw that in Becky because she would question me a lot on certain things. She had a very nice way about her, but she was always asking questions, trying to learn more about the game. ... You just know the players that have aspirations beyond their playing days, and Becky was definitely one of them."
And if all else fails, Hammon can probably endear herself to her Spurs players by hustling them for cash in half-court shooting competitions.
"Basically, what you have here is you have a person who has a tremendous desire to succeed because she wasn't going to let anything prevent her from making it as a player," Adubato said. "She had a great competitive nature and it was incredible to me. ... She also was a player-coach on the floor; she really understood the game and really knew how to play the game, so I think that all carries over."
You can follow Sam Gardner on Twitter or email him at samgardnerfox@gmail.com.
---
---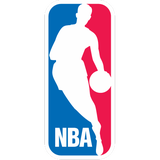 Get more from National Basketball Association
Follow your favorites to get information about games, news and more
---