National Basketball Association
National Basketball Association
Fast-rising Russell determined to be at head of his NBA Draft class
Published
Jun. 1, 2015 2:13 p.m. ET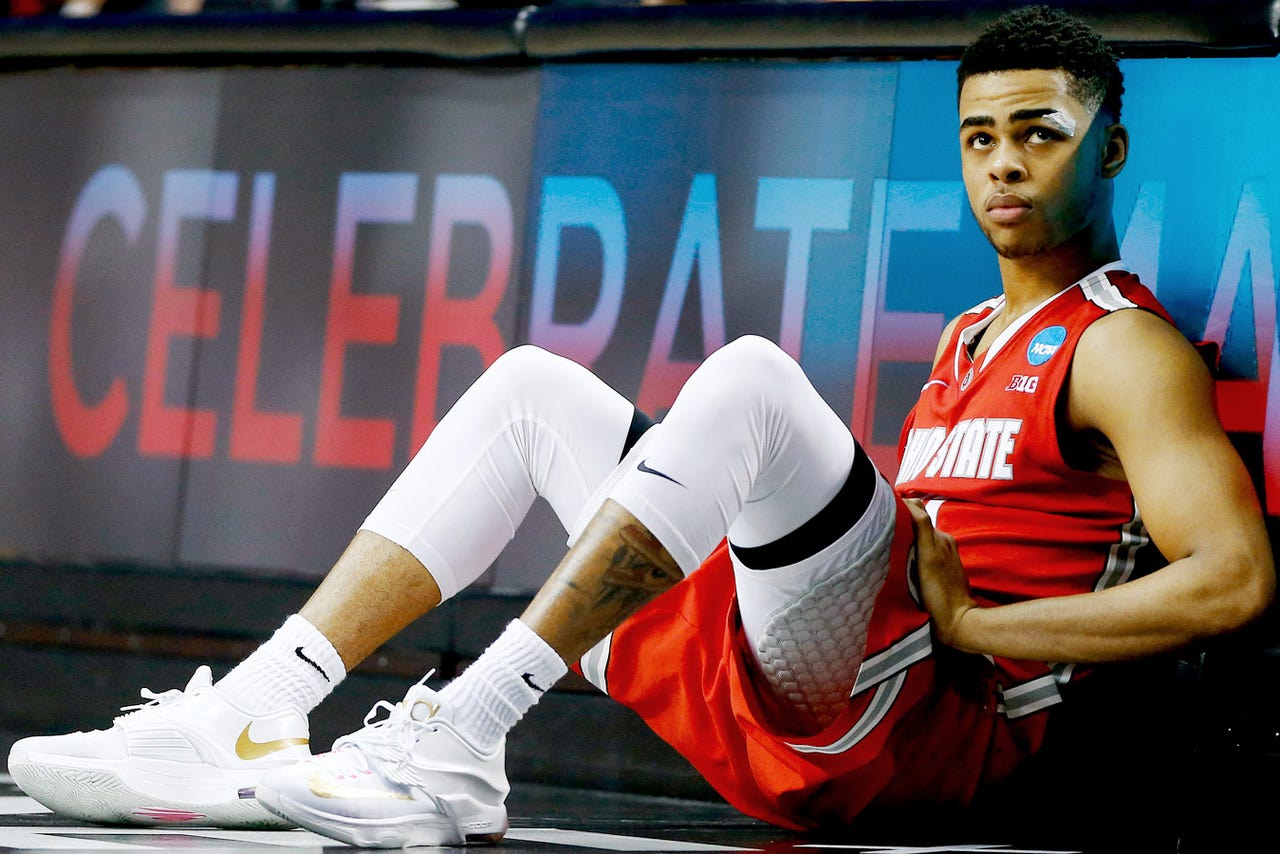 D'Angelo Russell's meteoric ascent up draft boards surprised everybody, including himself. In one tantalizing season at Ohio State, he went from a freshman who expected to play all four years in college to a surefire one-and-done prospect projected to be chosen in the top three in this month's draft.
No, Russell's rise from simply a skilled teenager to a possible NBA franchise player began in his sophomore year in high school, when his dad pushed him toward a difficult decision that ended up changing his life.
Russell grew up with his two older brothers in Louisville's West End, one of the toughest parts of the city. He and his brothers watched as older cousins they looked up to got involved in gangs and destroyed their potential. As one of Russell's youth coaches told me, Louisville's West End is a place where you "can go from 'Hoops Dreams' to 'Street Dreams' real quick." But their dad ran a tight ship – always focused on school, always respectful – and by the time D'Angelo was in middle school, Antonio Russell had moved the family to Louisville's suburbs, away from trouble.
But there was another decision to be made once D'Angelo showed his preternatural ability on the basketball court: a gorgeous lefty shooting stroke, an ability to dominate at point guard as well as at two-guard, an uncanny court vision that talent evaluators say you can't teach. Antonio Russell knew his son could play all four years at Louisville's Central High School and still get bombarded by high-major scholarship offers, but he also knew the level of high school talent in the state of Kentucky wouldn't push his son to the elite, lottery-pick level D'Angelo wanted for himself. The only times he was pushed in practice were when coaches would lace up the sneakers and challenge him. D'Angelo's love for the game and work ethic – waking up at 5 a.m. on a summer day to jog in a weight vest and shoot hoops with his older brother – could only take him so far.
"I didn't want him to have a false pretense," his father, Antonio Russell, told me. "He was the No. 1 kid coming out of Kentucky, and he wasn't getting challenged."
So when the opportunity came at age 15 for D'Angelo to move halfway across the country to one of the nation's elite boarding schools, Antonio Russell pushed his son toward Florida's Montverde Academy.
"My dad is a genius," D'Angelo Russell told me recently. "He knew if I stayed in Louisville, I would have had all the scholarships that I wanted, but he didn't feel I'd be academically and physically prepared to be the best I can be on and off the court."
At the elite prep school not far from Orlando, Russell initially played on the second team alongside another top talent who was still taking time to blossom: center Joel Embiid, now of the Philadelphia 76ers. In practice, Russell went head to head against future Florida Gators Michael Frazier and Kasey Hill. When he drove to the basket in those same practices, there stood future Kentucky center Dakari Johnson.
And when he came back home the summer after his first year in prep school, his family saw a boy who'd started to mature in a man -- someone whose cockiness had transformed into confidence, whose trash talk had transitioned to humility.
"It forced me to mature at a young age," D'Angelo said. "I was living by myself at the age of 15 in a boarding school situation. That prepared me for college, made the college transition that much easier so that when I got to college, my priorities were set. All I knew was school and basketball. I didn't know party."
That showed during his freshman season at Ohio State, where he averaged 19.3 points, five assists and 5.7 rebounds and quickly caught the attention of NBA scouts. His basketball IQ and ability to make his teammates better was clear from the start, and not such a surprise from a teenager who once told me the NBA player he most modeled himself after was Manu Ginobili. But the knack for scoring was a revelation. Russell made 41.1 percent of his 3-pointers in college, and a recent breakdown from DraftExpress ranked him as the second-best shooter in this draft, sandwiched between Croatian wing Mario Hezonja and Wisconsin big man Frank Kaminsky.
"I don't want to say he's a chameleon, but he's the type of kid who, when he's playing, he'll just blend in," said Ohio State assistant Jeff Boals, who worked closest to develop Russell in his one season in Columbus. "He can dominate the game by passing and not score a point. Or he can dominate the game by scoring, by shooting. It's a unique skill set."
That skill set was evident from the moment he set foot on campus. Ohio State went on a basketball trip to the Bahamas in August, and when the team was prepping for the trip, Buckeyes alums in the NBA scrimmaged with the college players. Russell was often the best player on the floor. There were times during practice where head coach Thad Matta would call Boals over and say, "You see what he just did?" And it was never some Andrew Wiggins-esque feat of athleticism that wowed his coach. Instead it was Russell being able to see the game of basketball in a very non-freshman way. He made the right reads off ball screens. His passes were crisp and on point. He'd make plays that were mind-boggling but never out of control. He had "it."
"He wasn't on anyone's draft board coming in," Boals said. "The kid didn't care about that at all. A lot of kids these days, with social media, reading about themselves, that's a huge negative. He came in here with the right mindset. A lot of kids come in thinking one-and-done – come into an institution with one foot out the door. D'Angelo had two feet in from Day 1 until he declared."
I've heard any number of NBA comparisons for Russell. Some say he's a Penny Hardaway or a Brandon Roy. I've heard James Harden and Ginobili, too. But perhaps one of the more intriguing comparisons – though obviously flawed because Russell is both a better shooter and a more agreeable personality – comes from Russell's high school coach in Louisville, who also coached Rajon Rondo.
"Intellectually D'Angelo was always smart on the court, always understood the right pass to make," Louisville Central High School coach Doug Bibby told me. "Him and Rajon reminded me of each other, the way they really saw the whole floor with the passes they made. And D'Angelo had a lot of dog in him. He hated to lose. Those things don't need coaching. You bring that to the table."
Russell is the true definition of a combo guard. He can pass as well as any point guard in this draft class, and he can shoot as well as any shooting guard in this draft class. He's not the most athletic player in this draft, and his defense needs work, but he can make up ground with his 6-foot-5 height and his length and his gym-rat habits. He may have the most NBA-ready skill set of anyone in the draft.
How high will he go? It doesn't seem to make much sense for the Minnesota Timberwolves, the team with the No. 1 pick, to take him, since they already have a point guard in Ricky Rubio. Russell could go to the Los Angeles Lakers at No. 2, though signs point toward the Lakers taking whichever big man – Duke's Jahlil Okafor or Kentucky's Karl-Anthony Towns – is still available. That leaves either the Philadelphia 76ers at three or the New York Knicks at four. Both teams need a point guard, and both teams will compare Russell to Emmanuel Mudiay, the once-SMU commit who ended up playing his one post-high school season in the Chinese pro league. Though Mudiay is a physically dominant point guard who reminds some of a young Jason Kidd, Russell's basketball IQ is unique in this draft.
Ask Russell how he'll fit in the NBA and his answer is intentionally vague. If he has the ball in his hands, he sees himself as a point guard. If not, he's a shooting guard. Russell says he sees himself as simply a basketball player, not one at a specific position.
But he also sees himself as something bigger: "I'm the best player in the draft," he said confidently. And when all is said and done, he might just be.
Email Reid Forgrave at reidforgrave@gmail.com, or follow him on Twitter @reidforgrave.
---
---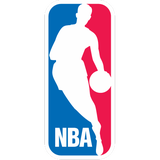 Get more from National Basketball Association
Follow your favorites to get information about games, news and more
---