National Basketball Association
National Basketball Association
Ex-NBA ref Donaghy wins lawsuit
Published
Jun. 18, 2012 1:00 a.m. ET

A Florida jury has awarded a disgraced former NBA referee $1.3 million in a lawsuit against the company that published his memoir.
Tim Donaghy sued Shawna Vercher and her company, VTi Group, in Pinellas County civil court, saying he hadn't been paid. The now-defunct company published Donaghy's 2010 book about referees and the NBA.
On Friday, a jury found Vercher's company liable for breach of contract. Vercher and her company also were cited by the jury for conspiracy to commit civil theft, civil theft, intentional infliction of emotional distress and tortious interference with business relations.
A court hearing on the judgment will be held in the coming weeks. Donaghy said in an email that he is ''thrilled'' with the verdict.
''It was a long wait, but it feels terrific knowing that we prevailed and we are moving forward with the truth on our side,'' he wrote.
When reached by phone, Vercher said she is limited in what she can talk about because she and her lawyers are planning an appeal.
''This turned into more of a sideshow than we had hoped,'' she said.
Donaghy, who is 45 and lives in Sarasota, spent 13 months in federal prison after admitting in 2008 that he took thousands of dollars from a professional gambler in exchange for inside tips on games.
He pleaded guilty to conspiracy to engage in wire fraud and transmitting betting information through interstate commerce in the tips-for-payoffs scheme.
In December 2009, Donaghy told the TV show ''60 Minutes'' that he made wagers on NBA games based on his knowledge of other officials' biases for and against certain players and teams, and that his officiating was not compromised — a claim that was backed up by the FBI.
''Watching the tapes, we could see there was never anything outlandish where he called a foul or he omitted a foul because he wanted to see a certain team win,'' retired FBI special agent Philip Scala told the news show. ''We never saw that.''
---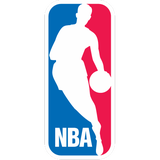 Get more from National Basketball Association
Follow your favorites to get information about games, news and more
---