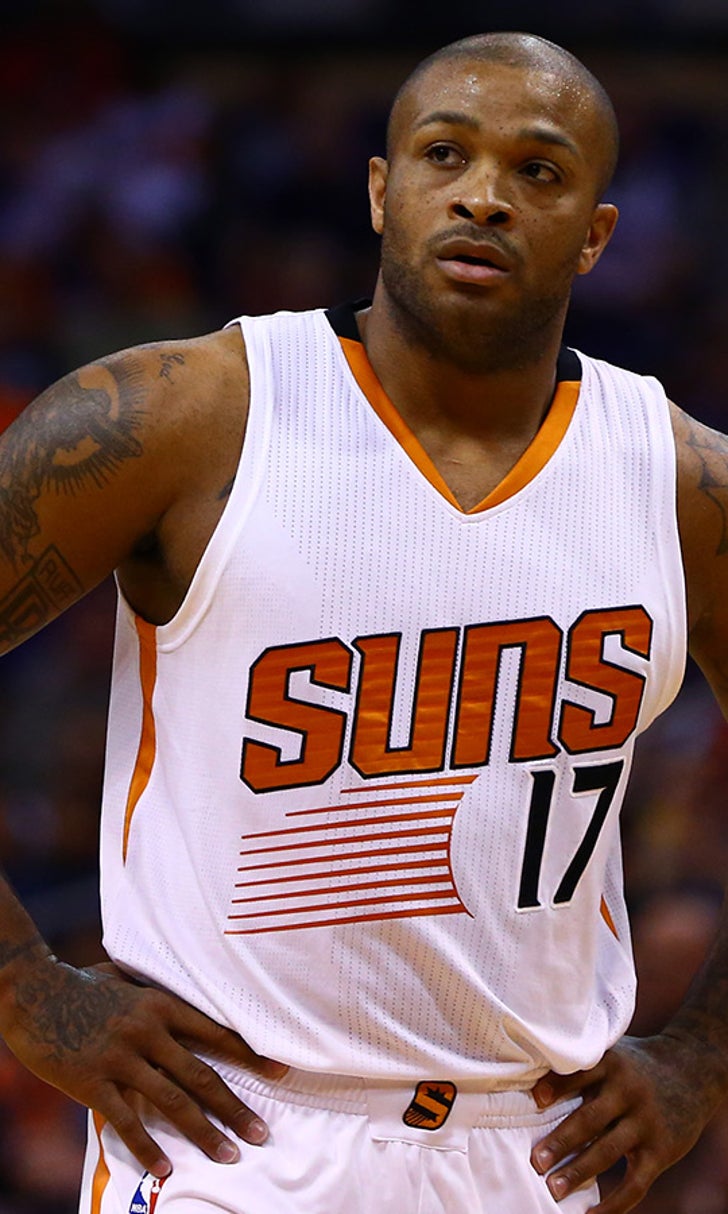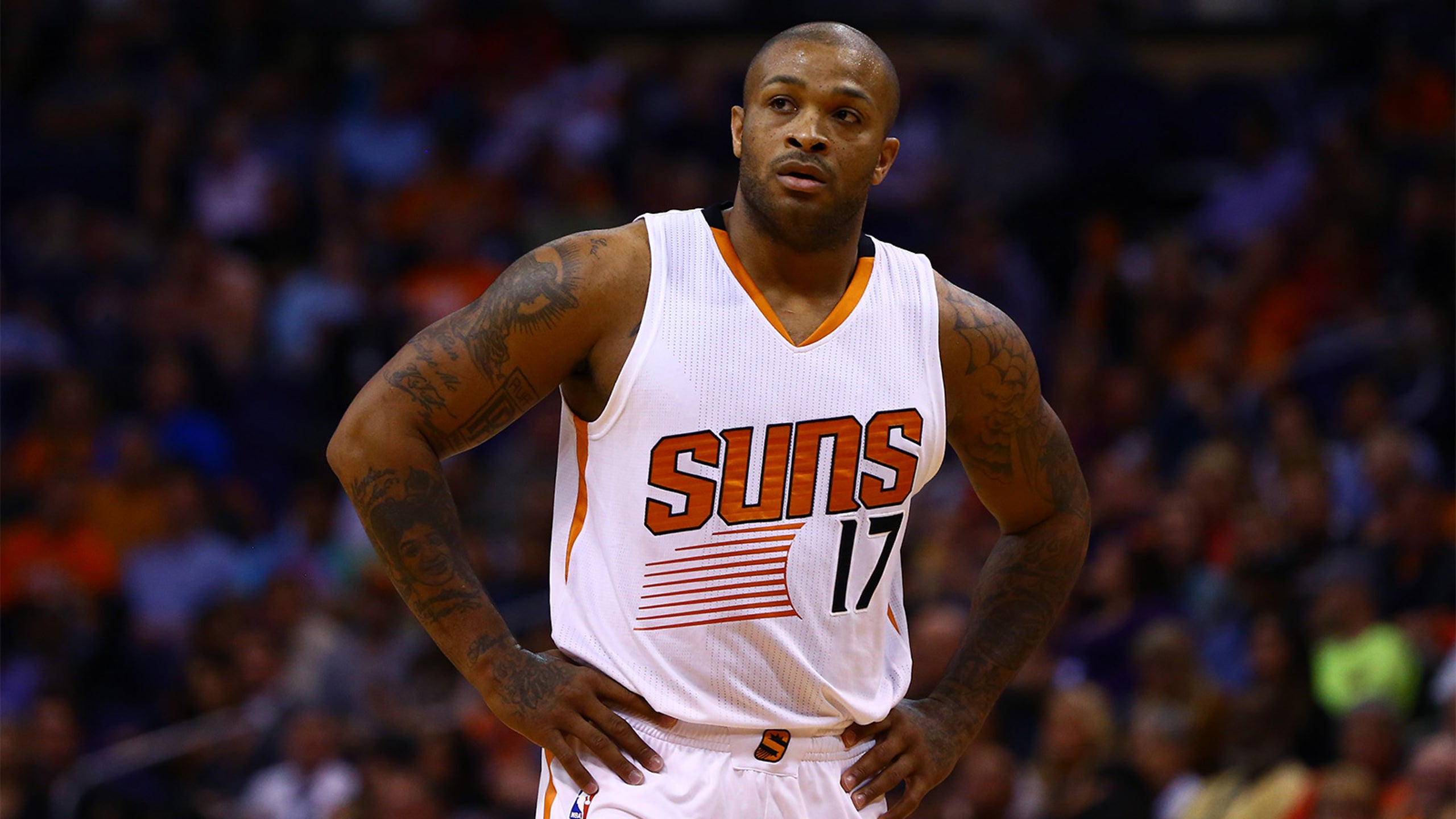 Does it make sense for Raptors to pursue P.J. Tucker, Markieff Morris?
BY foxsports • February 3, 2016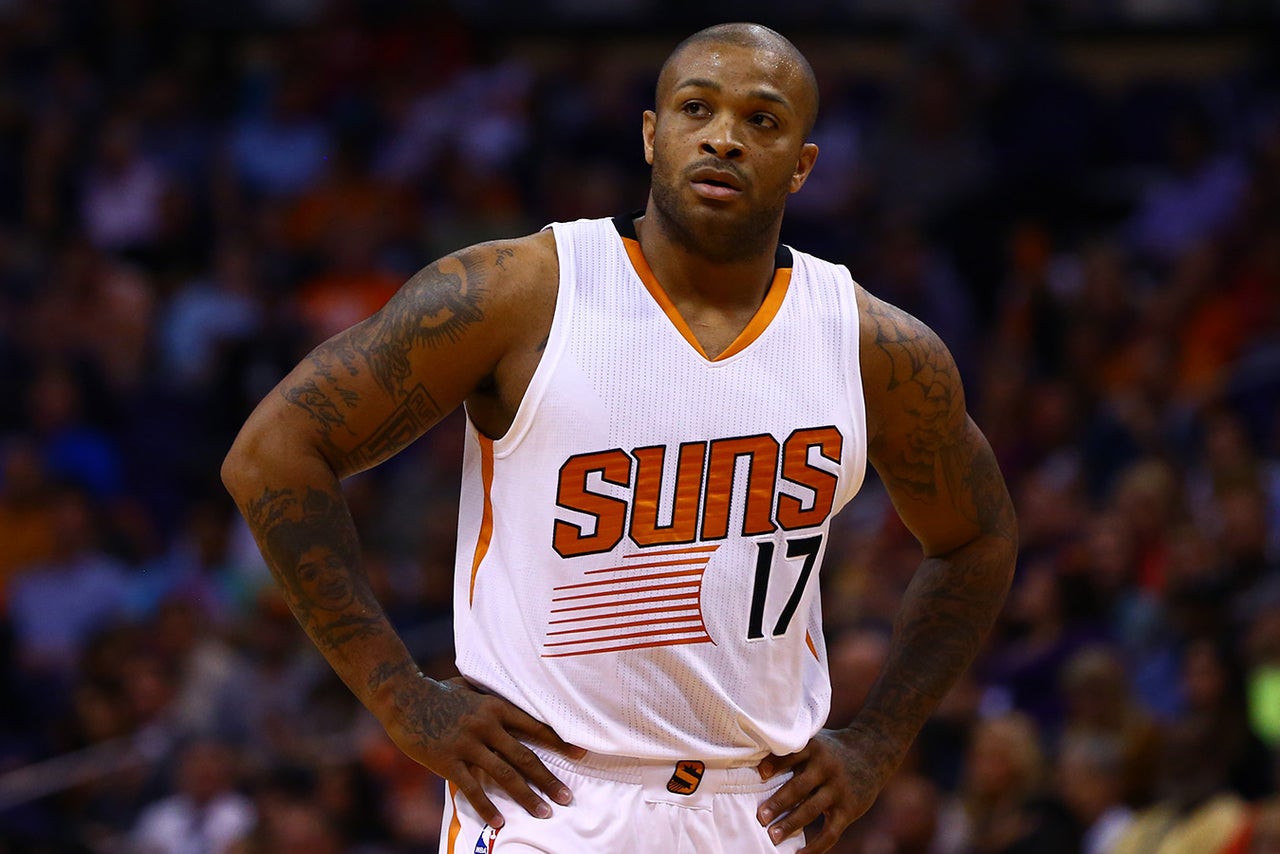 Toronto (33-16) has the second-best record in the Eastern Conference, just three games back of Cleveland. Is a trade needed, however, to maintain similar success moving forward?
ESPN.com's Marc Stein reports Toronto is one of the teams interested in trading for Phoenix's P.J. Tucker before the February 18th trade deadline. Stein adds the Raptors are also interested in trading for Tucker's teammate, Markieff Morris. Perhaps Tucker is the "sweetener" the Suns are including to move the disgruntled Morris?
Morris, now Phoenix's No. 1 scoring option, scored 30 points with 11 rebounds in his first game since the Suns fired former head coach Jeff Hornacek. Morris had very public drama with Hornacek. Phoenix lost to the Raptors, but Morris wasn't the only one who impressed. Tucker also looked sharp as a defender. 
"He makes the job hard but fan at the same time," DeRozan, who was guarded by Tucker, told Toronto Sun. "Because it's a challenge."
This year, Tucker averages 6.8 points with 5.7 rebounds and 1.8 assists per game. He fits the small ball lineup well becayse he can slide into the power forward position. But his stats aren't as strong as they've been in the past. Plus, his $5.3 million contact doesn't exactly help added extra value.
Phoenix is without essential players including Eric Bledsoe and T.J. Warren for the remainder of the year, both due to season-ending injuries. As such, Tucker no longer provides the value for Phoenix that he would for other teams. The Suns are now likely hoping to tank for a lottery pick in the 2016 NBA Draft, but Tucker will help teams win.
After two consecutive seasons making the playoffs but exiting early, however, the Raptors are on the other side of the spectrum. They're hoping to win now. 
Toronto's most notable offseason pickup, DeMarre Carroll, remains sidelined after requiring knee surgery. Similarly, James Johnson is underperforming and has been plagued with injury troubles all season as well. It's worth mentioning that Toronto targeted Tucker as a free agent in 2014 and landed Johnson instead, via TSN.  
So what would it take to land Tucker or Morris? The Raptors would likely have to trade one of their "extra" first round picks. Toronto Sun, however, reports the Raptors may drive a hard bargain if they're asked to surrender one of their picks.
"A source who would know said the Raps will not be adding four more rookies over the next two seasons, meaning there will be an opening for a move," writes Ryan Wolstat. "Value will need to be coming back and a pick will not be dealt cheaply just because of the need for assistance."
The NBA is just two weeks away from the upcoming trade deadline. While it's unclear what the Raptors plan to do, they'll certainly have options -- especially if Phoenix is trying to move both Tucker and Morris as soon as possible.
Bryan Kalbrosky produces digital content for FOXSports.com. For more, follow him on Twitter @BryanKalbrosky.
---
---