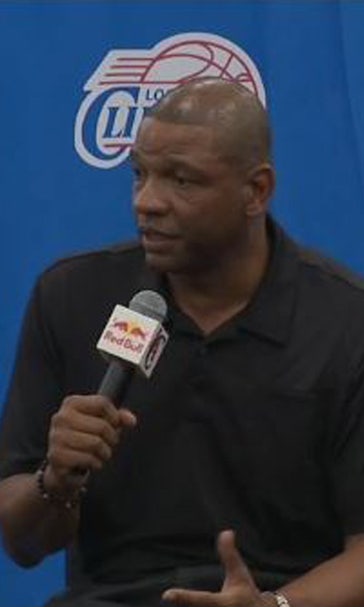 Doc Rivers is willing to play Mark Cuban 1-on-1 or face him in a cage
BY Jovan Buha • September 25, 2015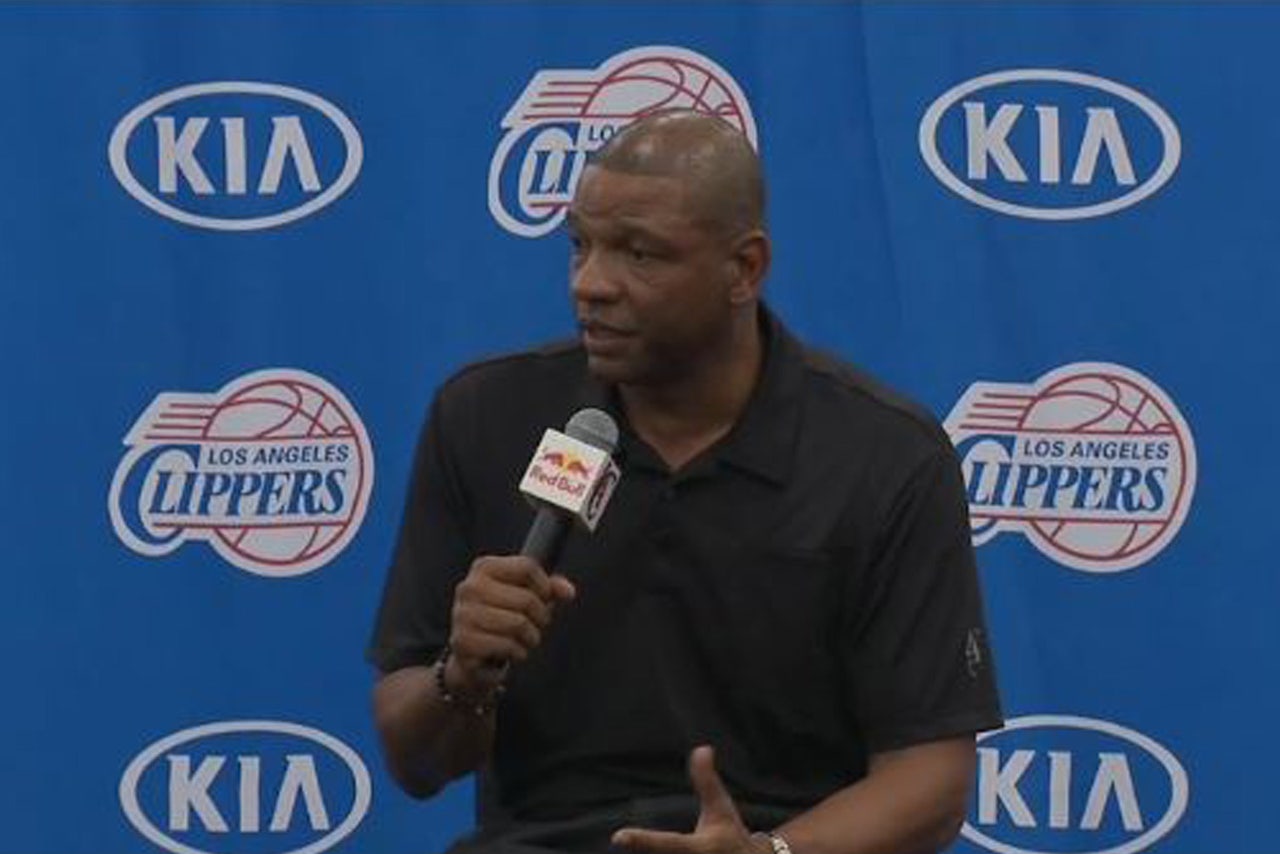 Los Angeles Clippers head coach Doc Rivers said his beef with Dallas Mavericks owner Mark Cuban is essentially over when asked about it at the team's media day on Friday.
That is, of course, unless Cuban wants to play one-on-one or get into a cage fight.
"I don't think it matters, anyway," Rivers said. "It's really going to be done.
"Listen, Mark's an owner and I'm a coach. Unless we're going to play one-on-one or get in a cage match -- which you guys can all sponsor, I'm good with either one of those -- I think it's him talking and me talking and we're both wasting time."
That hardly seems like cooling down the beef. While both Rivers and Cuban have downplayed the seriousness of their spat, neither one seems willing to back down when asked about the other one.
Rivers was also asked if he had a backup career plan if DeAndre Jordan had left this offseason, considering the fact that Cuban said Rivers' professional life would've been "over" had Jordan bolted for Dallas.
Rivers couldn't help but pause and smirk, saying, "No, I would've quit," in a palpably sarcastic tone.
The onus is now on Cuban to respond. With the Mavericks holding their media day on Monday, he likely will, making the Clippers and Mavericks' Oct. 29 matchup at Staples Center that much more appealing.
---
---