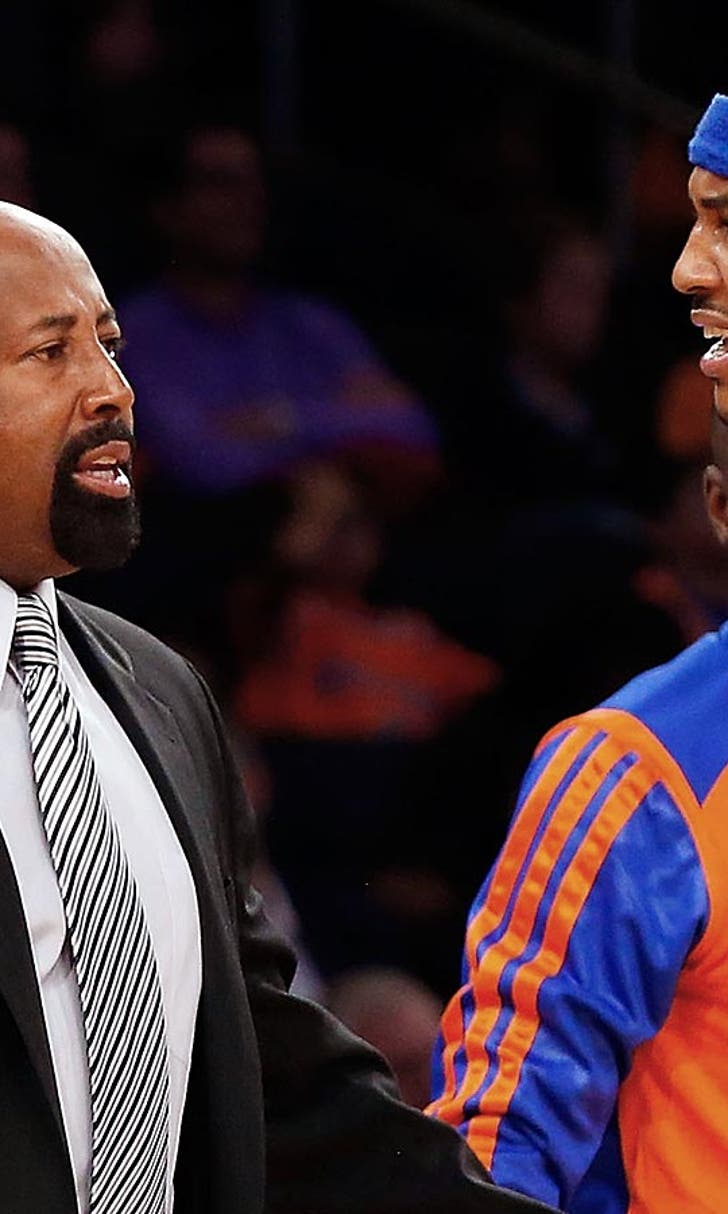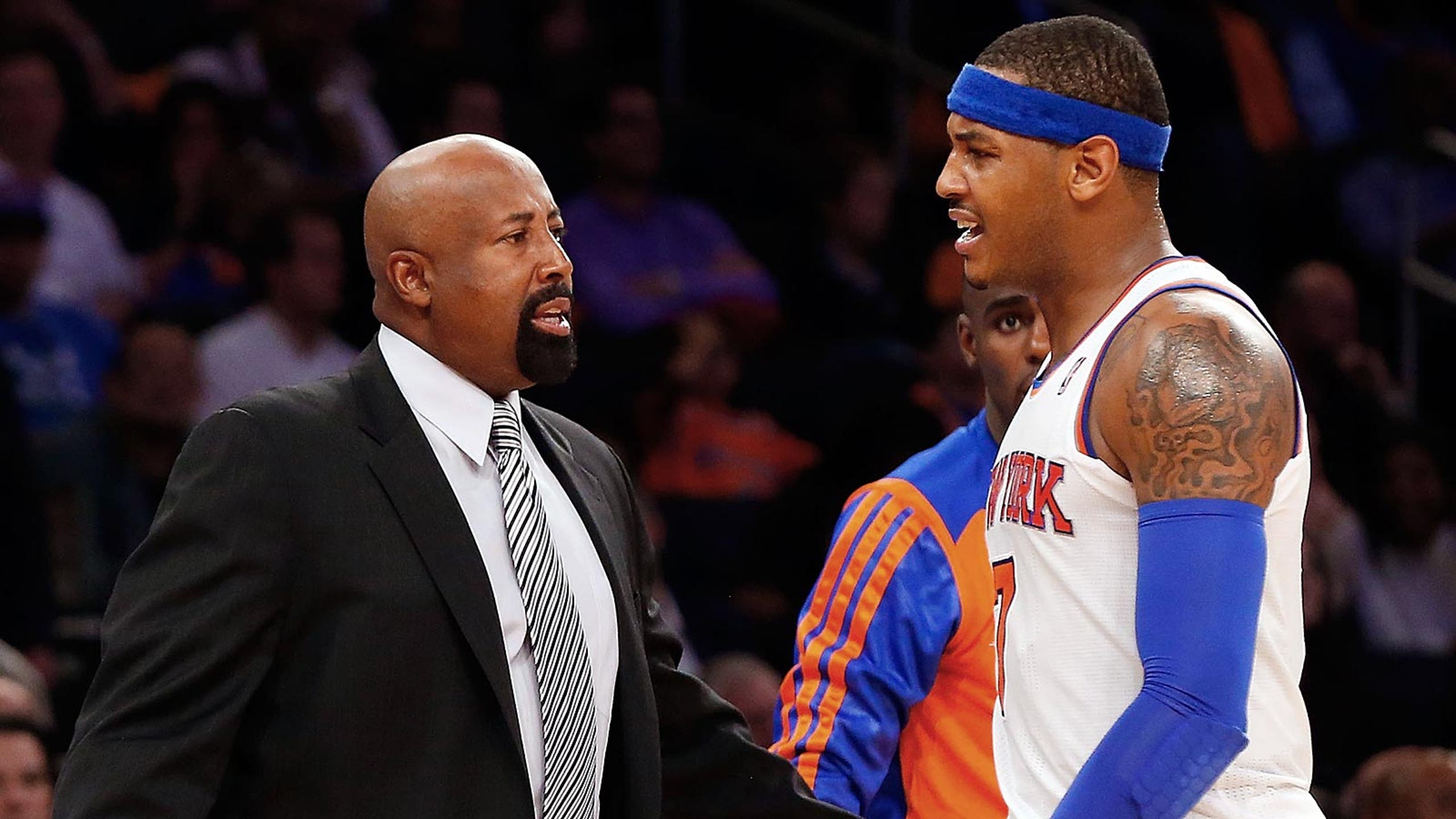 Did Carmelo Anthony drop an F-bomb on his coach?
BY foxsports • March 21, 2014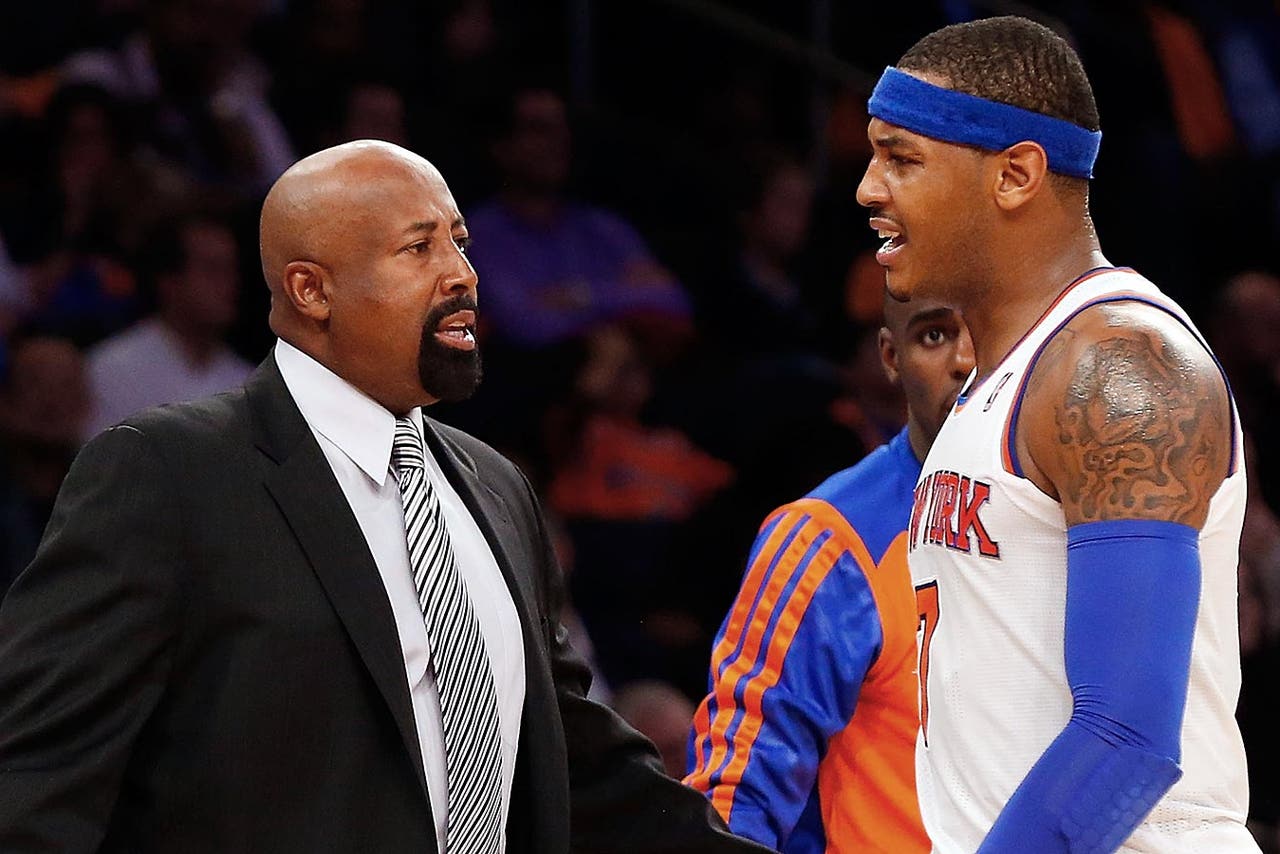 The Knicks have been the talk of the NBA this week after hiring Phil Jackson to be the new team president.
Carmelo Anthony's future with the team has been a hot topic since the All-Star forward can opt out of his contract after this season — though waiting around for Jackson to rebuild the Knicks may not be on Anthony's agenda.
The fate of head coach Mike Woodson might be a little more certain. Despite having won seven in a row, including a victory over the Pacers on Wednesday night, the Knicks (28-40) will likely miss the playoffs this season after a 54-win campaign last year. 
During Wednesday's game, the MSG cameras caught Anthony dropping an F-bomb that looked like it might have been directed at his coach.
See for yourself, but we caution that this video is NOT SAFE FOR WORK:
Was Anthony just venting frustration? It's tough to tell who the expletive was directed towards, but it might have been his beleaguered coach, who already has to listen to rumors about his possible replacement.
---
---