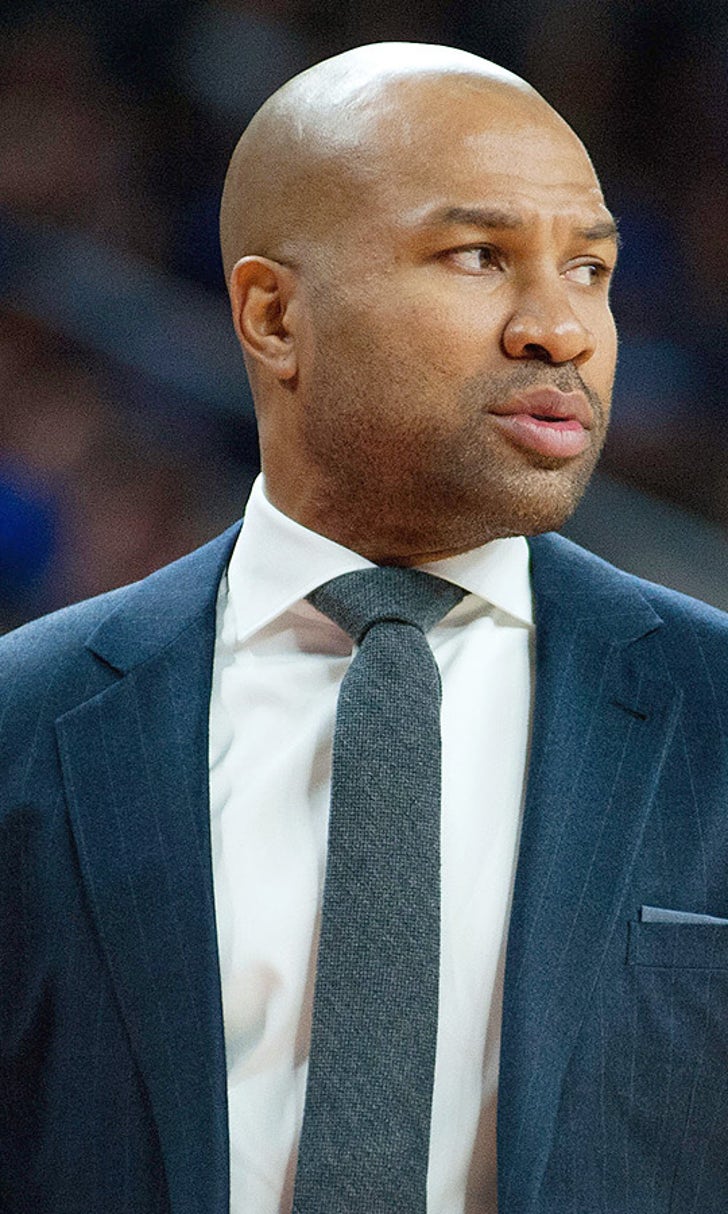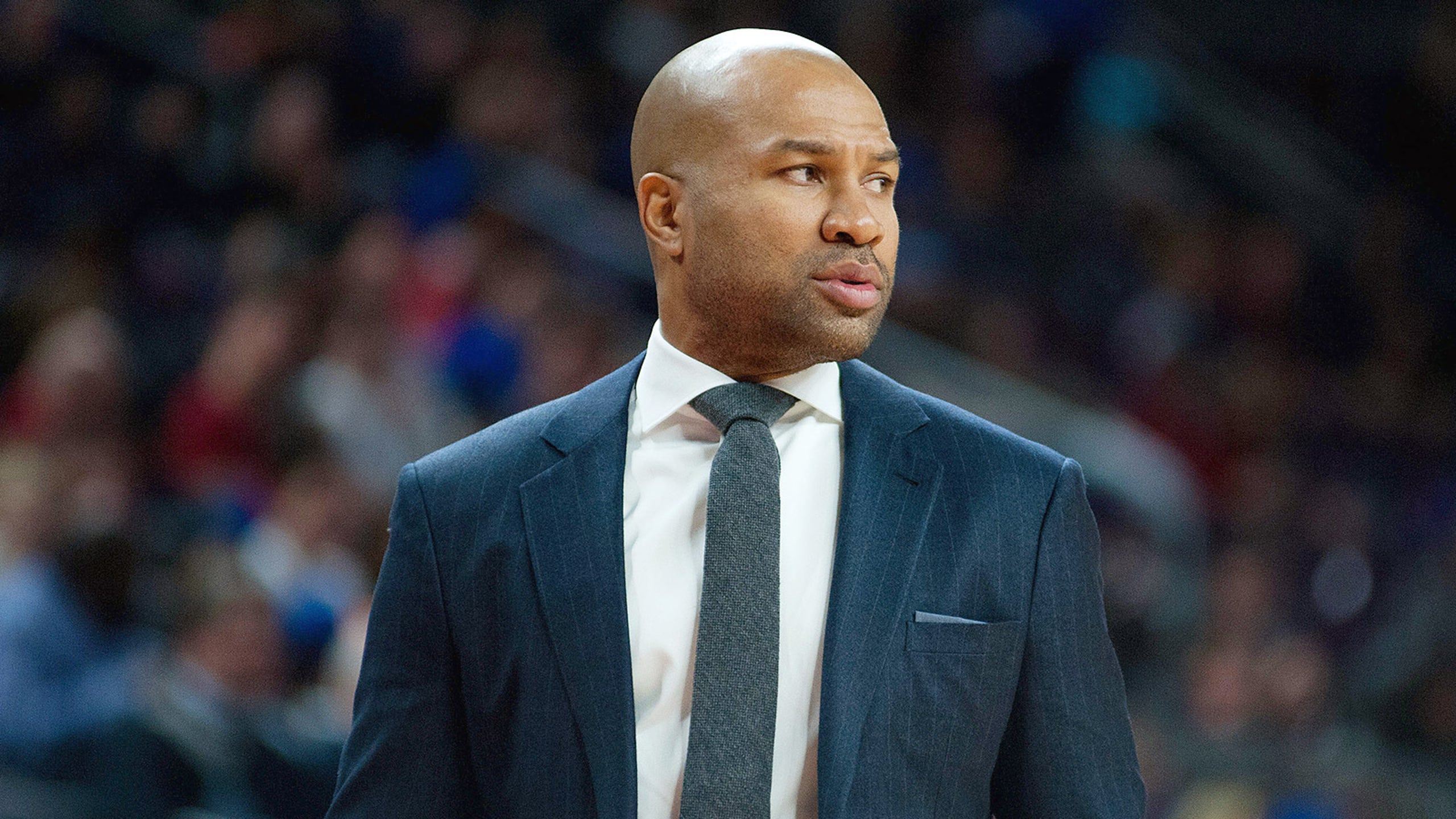 Derek Fisher on calling Porzingis' number in fourth quarter: 'We don't run plays'
BY foxsports • February 1, 2016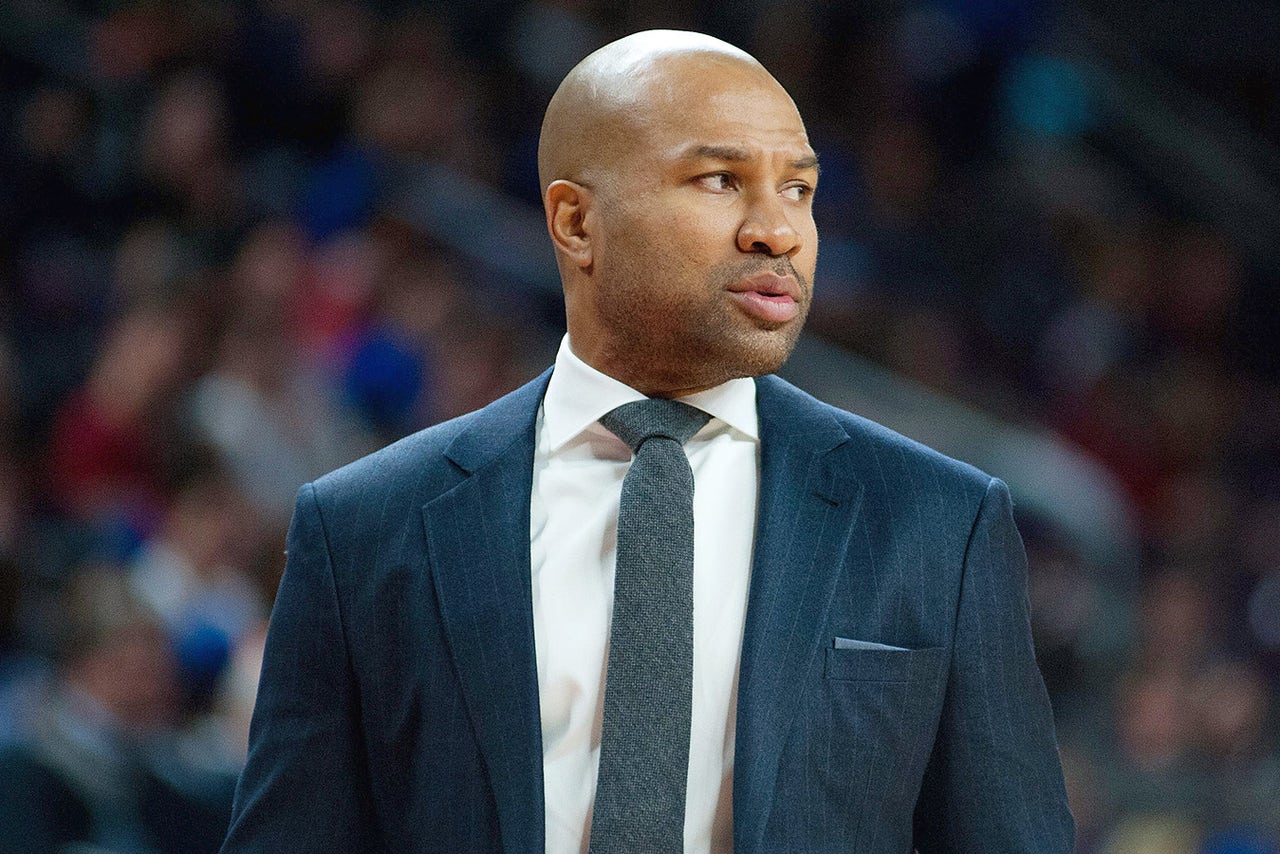 Kristaps Porzingis is firmly in the discussion for Rookie of the Year, but he has had moments when he's disappeared in fourth quarters. So, should the Knicks start running some actions late in the game for the guy who may already be the team's second-best player?
Derek Fisher insinuated the answer is no:
Porzingis' production has actually trailed off in the fourth quarter of games, whatever the reason, though the obvious, yet unconfirmed, speculation would be along the lines of a 7-foot-3 20-year-old getting a little gassed in the midst of a season in which he's played more minutes than ever before. 
He's averaging fewer points per minute in the final period than during any other. His rebounding numbers are worst of any quarter in the fourth, as well. Meanwhile, all his shooting percentages—field-goal percentage, three-point percentage and even free-throw percentage—are comfortably down in the fourth.
That said, it's not like the Knicks ignore him. He still manages to get up 13 shots per 36 minutes in fourth quarters, and New York's most common after timeout, late-game play is one they run with an option for Porzingis either to get a lob or to cut out to the three-point line at the top of the key. He's the primary option there, and the Knicks have run it in the final minute enough that it'd be safe to call it their favorite late-game play call. 
So, the Knicks don't literally run no plays. They just don't run them all the time, true for many NBA offenses.
---
---