National Basketball Association
National Basketball Association
DeMarre Carroll says he's heading to the Raptors
Published
Jul. 1, 2015 12:35 p.m. ET

When DeMarre Carroll's left knee buckled in Game 1 of the Eastern Conference finals, the breakout season that put him on the precipice of a big payday nearly went right down the drain.
Like anything else that has gotten in his way, Carroll didn't let that stop him.
The Atlanta Hawks glue guy has turned into the Raptors' big prize. Carroll agreed to terms Wednesday on a four-year deal worth $60 million to head north to Toronto, a person with knowledge of the deal told The Associated Press. The person spoke on condition of anonymity because the details have not been announced. NBA rules prevent the deal from being signed until July 9.
''I will be playing for Toronto Raptors next year!!!!'' Carroll tweeted shortly after agreeing to terms. ''I'm Blessed for this Opportunity!''
Carroll will be playing for his seventh team in six NBA seasons. He bounced around from Memphis to Houston to Denver to Utah before finally making a name for himself with the Hawks over the last two seasons. Given consistent minutes for the first time in his career, Carroll emerged as a defensive force and a reliable scorer for the team with the best record in the Eastern Conference.
Carroll averaged 12.6 points, 5.8 rebounds and shot 39.5 percent from 3-point range and earned the nickname ''Junkyard Dog'' for his willingness to do the dirty work on the defensive end. His timing couldn't have been better, with the sterling season coming in the final year of his contract.
Then he suffered a scary injury in the opener of Atlanta's series against the Cleveland Cavaliers, the kind of non-contact injury that often brings with it torn ligaments and long recoveries. But Carroll escaped with only a sprain, and his willingness to play the remaining three games on his gimpy knee despite his uncertain future only solidified his standing as a respected veteran in the league.
Carroll never gave that a second thought. He's been through situations much more serious than that one.
When Carroll was 5, he lost his brother to a brain tumor. In college, he was an innocent bystander standing outside a club in 2007 when he was shot in the ankle. He also found out at Missouri that he has a rare liver disease that will likely require a transplant sometime in the distant future.
''My whole motto, my whole mindset throughout my life is someone can have it worse than you,'' Carroll said during last year's run through the playoffs.
All of those experiences helped him keep going while he was getting tossed around the NBA, and now the Raptors will welcome that kind of determination to a team that is looking to climb the ladder in the muddled Eastern Conference. His gritty personality will fit right in with hard-nosed point guard Kyle Lowry, burly big man Jonas Valanciunas and defensive-minded coach Dwane Casey.
They won a franchise-record 49 games last season, but lost in the first round of the playoffs for the second season in a row. Trusted power forward Amir Johnson left in free agency, but the Raptors were targeting LaMarcus Aldridge to replace him. They could be considered a long shot to land the services of one of the biggest stars on the market, but the Raptors were also looking at shooting guard Wesley Matthews to upgrade the team's lagging offense.
---
---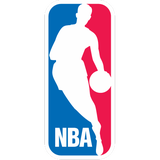 Get more from National Basketball Association
Follow your favorites to get information about games, news and more
---