National Basketball Association
National Basketball Association
Davis power Pelicans past Magic, 101-84
Published
Oct. 28, 2014 10:37 p.m. ET

NEW ORLEANS (AP) With 7-footer Omer Asik joining 6-10 All-Star Anthony Davis, the New Orleans Pelicans figured they would have a formidable frontcourt this season.
It sure looked pretty good on opening night.
Davis and Asik combined for 40 points, 34 rebounds and 14 blocks, and New Orleans beat the Orlando Magic 101-84 on Tuesday.
''We just know that we're a load in that paint - him with his great body and me able to move around, just try to follow the ball and get rebounds,'' said Davis, who scored 26 points, grabbed 17 rebounds and tied a career high with nine blocks. ''It's a good combination.''
Tobias Harris scored 25 points and Nikola Vucevic added 15 points and 23 rebounds for the Magic, who never led in the second half.
Asik, acquired from Houston in an offseason trade, finished with 14 points, 17 rebounds and five blocks, which also matched a career best.
Davis and Asik combined for 16 offensive rebounds, and the Pelicans finished with 32 second-chance points.
''They cover up a lot of mistakes that you tend to make just by being aggressive,'' Pelicans coach Monty Williams said.
Indeed, the Pelicans shot only 40.6 percent (41 of 101) and missed 16 free throws, but still won by 17, something Magic coach Jacque Vaughn said was ''tough to fathom.''
''Give them a lot of credit for their aggressiveness and physicality that they played with, their second-chance points and getting to the board,'' Vaughn added. ''It stares you in the face. That was the difference.''
That, and Pelicans forward Ryan Anderson, who is coming back from surgery on a herniated disk that cost him more than half of last season. He scored 22 points, including 12 points in a span of 1:39 that helped the Pelicans surge to a 14-point lead at the end of the third quarter.
''It was good for us and good for Ryan,'' Williams said. ''It was almost like a statement for him that he was back because he has the ability to change a game with his shooting.''
The Pelicans' lead got as large as 23 when Asik's putback made it 97-74 with 2:36 left.
Davis could have had his first triple-double and set a franchise single-game high for blocks if he had gotten one more, but Williams subbed Davis out - to a standing ovation - with 2:29 left.
''If he gets (10 blocks) naturally, great, but that's not our focus and that's not his focus,'' Williams said. ''I'm sure he'll take a win over a triple-double any time.''
Orlando led by as many as six points in the first quarter on Vucevic's layup, but the Pelicans controlled the second quarter and took a 48-41 lead on Davis' putback dunk just seconds before halftime.
TIP-INS
Magic: First-round pick Elfrid Payton started in his first NBA game in his hometown. Payton is from suburban New Orleans and played his college ball at Louisiana-Lafayette. He had four points, seven assists and five rebounds. ''It was good being able to play in front of my family and friends,'' Payton said. ''At times we played well. We have to pick it up on defense and have to get to the boards.''
Pelicans: Foul shooting plagued the Pelicans in the first half. They missed 11 of their first 14 free throws and finished 15 of 31. ... Guard Jrue Holiday played the fourth quarter with stitches and a bandage above his right eye after taking an elbow from Payton.
ANDERSON'S SPURT:
Anderson was animated during his pivotal scoring spurt late in the third quarter. He had missed nine of his first 13 shots before converting a three-point play. After Davis hit a 20-footer, Anderson buried three straight 3-pointers, yelling, ''That's what I'm talking about,'' after the second. His third gave New Orleans an 11-0 run to close the quarter and sent the crowd into a frenzy.
''Those are moments that are just great moments that I'll always remember,'' Anderson said. ''Those are moments that are big moments in the game.''
EVANS EXPERIMENT
Tyreke Evans, who is 6-foot-6, has played guard for most of his first five NBA seasons, including last season, his first in New Orleans. But Williams wanted Evans in the starting lineup this season with guards Holiday and Eric Gordon, so Evans has become an undersized small forward. He had 12 points, nine rebounds and six assists.
UP NEXT
Orlando hosts the Washington Wizards in its regular-season home opener Thursday night.
New Orleans hosts Dallas on Saturday night.
---
---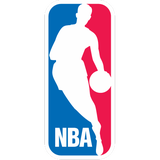 Get more from National Basketball Association
Follow your favorites to get information about games, news and more
---