National Basketball Association
National Basketball Association
Correction: Rookie Transition story
Published
Aug. 13, 2015 7:45 p.m. ET

In a story Aug. 13 about the NBA's transition program, The Associated Press, relying on information provided by the league, reported erroneously the program's panelists. Bob Lanier, Ralph Sampson, Rick Mahorn and Malik Rose participated in a panel discussion, not Shane Battier.
A corrected version of the story is below:
NBA rookies gather in New Jersey for transition program
Class in session: NBA rookies attend 4-day transition program in New Jersey
By JON KRAWCZYNSKI
AP Basketball Writer
Karl-Anthony Towns left Kentucky for the NBA in April.
The No. 1 overall pick for the Minnesota Timberwolves was back in school this week at the league's Rookie Transition Program.
First-year players from the U.S. and overseas convened in New Jersey this week to attend four days of classes aimed at helping them make the jump to the pros. The NBA and the players' union collaborated to give them information on everything from financial planning and retirement to ways to handle relationships with women.
''The rookie transition program is, we think, the most important four days of your professional career,'' NBA senior vice president for player development Greg Taylor said. ''Just to get off to the right start and I think our guys are a tremendous class and we look for them to do great things on and off the court.''
Players attended sessions in large and small groups for 12 hours a day, getting bombarded with information about resources available to them and stories from former NBA players about the pitfalls that can come with the money and fame.
Towns said one of the most eye-opening sessions was a talk with former player Chris Herron, who has spent years speaking about how drug addiction derailed his career. Former Knicks star Alan Houston spoke in a panel discussion with Bob Lanier, Ralph Sampson, Rick Mahorn and Malik Rose, while Jason Collins, the first gay active NBA player, gave a talk on respect and inclusion.
''When you're talking to legends, they've already went through this process of playing in the NBA and also living after their career is over,'' Towns said. ''Being able to hear their stories, how they've had success and others have had success to get an idea of what we should be looking to do and know what we need to do is just really helpful.''
More than 1,600 players have participated in the program, which has been running since 1986. It has been tweaked, changed and overhauled over the years to focus on issues more pressing to the current group of players entering the league. This year the emphasis was on financial management, healthy relationships with friends and loved ones, transitioning to a post-playing career and continuing education.
''Everything they could possibly encounter, we cover,'' said Purvis Short, the NBPA's director of player programs. ''It's very intense. It's very important for them to go through this program.''
They also addressed everything from managing one's image to nutrition, all the way down to driving safety.
Participation is mandatory, and both Taylor and Short said that social media has helped make the players of today more aware of the challenges and more cognizant of the failures that plagued the generations that came before them. But they're still very young and suddenly very wealthy, and temptation is around every corner.
''These are young guys coming into quite a bit of money and are faced with lots of challenges and lots of choices,'' Taylor said. ''What we want to do is help educate them on making a good decision that fits well with your head and with your heart.''
---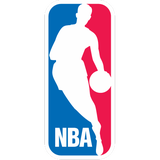 Get more from National Basketball Association
Follow your favorites to get information about games, news and more
---