National Basketball Association
National Basketball Association
Clippers crush Grizzlies in Memphis
Published
Jan. 14, 2013 12:00 a.m. ET

Playing without Chris Paul proved no problem for the Clippers. Not having Rudy Gay was a much bigger issue for the Memphis Grizzlies.
Reserves Jamal Crawford and Matt Barnes each scored 16 points, and the Clippers easily routed the Grizzlies 99-73 Monday night with Paul missing his first game this season because of a bruised right kneecap.
''Missing the best point guard in the world in Chris Paul, we all had to play collectively and step it up, and I thought we did a good job of that,'' Crawford said.
The matchup between two of the best teams in the West wasn't close after the first quarter. While Paul watched from the bench, the Grizzlies were without their leading scorer: Gay was excused for his grandmother's funeral in Baltimore.
This also was the Clippers' first trip to Memphis since they won Game 7 of their opening-round playoff series last May. All they did was match their largest margin of victory on the road this season while holding the Grizzles to a season-low in points and their worst field goal shooting percentage on their home court in franchise history.
''That's why I said before the game that they're the best team in the West, maybe the best team in the league,'' Memphis coach Lionel Hollins said of the Clippers.
Eric Bledsoe, starting for Paul, had 14 points, and Blake Griffin scored 10. Clippers coach Vinny Del Negro was able to give nine players at least 17 minutes each before heading to Houston for the second half of a back-to-back Tuesday night.
''We want to be the best team we can, and that's our goal as the season moves on,'' Del Negro said. ''I thought we were lacking a lot, but I thought we played well.''
Zach Randolph had 15 for Memphis, which lost its second straight blowout, after losing 104-83 at Dallas on Saturday night. Wayne Ellington added 11 in a rare start in place of Gay, and Darrell Arthur had 10 as the Grizzlies shot just 30.3 percent (27 of 89), a franchise-low at home. Randolph said they really missed Gay's ability to drive and relieve pressure.
''They clogged up the paint on us, make us shoot from outside, make us pass the ball up because they're doubling as soon as we catch it,'' Randolph said. ''They're coming from every direction, and that makes us pass out to the perimeter.''
The Clippers had a 40-36 scoring edge in the paint as DeAndre Jordan and Griffin helped limit Randolph to 5-of-16 shooting and Marc Gasol to 4 of 13.
''That's where most of their points were coming from since Rudy wasn't playing,'' Bledsoe said. ''I think DJ and Blake, in taking Zach Randolph out of the game, that kind of stopped their offensive game.''
Both teams were coming off losses, but the Clippers responded much better to being without their point guard on the first night of back-to-back road games. The Clippers scored the first five points of the game and went on a 17-2 run in grabbing a 32-19 lead. When Memphis pulled to 36-30, the Clippers answered with a 17-4 spurt and led 53-34 at halftime.
Los Angeles got a big boost from its bench, which outscored Memphis 28-4 in the first half and finished with a 54-26 edge. The Clippers' advantage was so big Griffin played only 25 minutes. The Grizzlies knew how good the Clippers have been on the bench and had their production written on the board in their locker room.
Memphis couldn't match the Clippers' intensity, and Hollins pointed out his Grizzlies couldn't hit teammates for layups on the fast break or down in the post.
''That whole game summed up just that we weren't competing on a high level,'' Hollins said. ''They came in here and wanted to show us, and they did.''
The Grizzlies brought back rookie Tony Wroten from Reno in the NBA D-League for depth. Hollins even joked before the game that he was unsure who he'd be subbing in since he started Ellington and Quincy Pondexter was out with an injured knee.
Memphis had its lowest scoring half this season in what was just part of an ugly night all around. The Grizzlies passed 20 points only in the fourth quarter (21) and were so sloppy that at one point in the first half Mike Conley stole the ball off Griffin's pass only to hit Tony Allen in the face with a pass on the other end.
The Clippers didn't ease up in the second half either, opening the third quarter with a 15-6 run. They pushed their lead to 16 points, 68-42, on a pair of free throws by Bledsoe with 4:03 left in the third, and Ryan Hollins' alley-oop dunk with 2:41 gave the Clippers their biggest lead of the night, 95-68.
NOTES: After missing this game, Paul is day to day. ... The Clippers also won by 26 Dec. 15 at Milwaukee. ... The Clippers are 22-6 when their reserves outscore the opponent's bench. ... The Clippers now are 23-2 when leading after the first quarter. They came in second-best in the NBA in that category. ... The Clippers' largest road victory was by 28 on Nov. 6, 2009, at Golden State. ... The Grizzlies' previous low first half was 37 points Dec. 29 against Denver, and they had just 36 against Atlanta on Dec. 8 in the second half. ... Memphis scored 80 twice previously this season, winning Dec. 17 against Chicago the last time.
---
---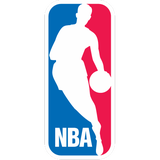 Get more from National Basketball Association
Follow your favorites to get information about games, news and more
---