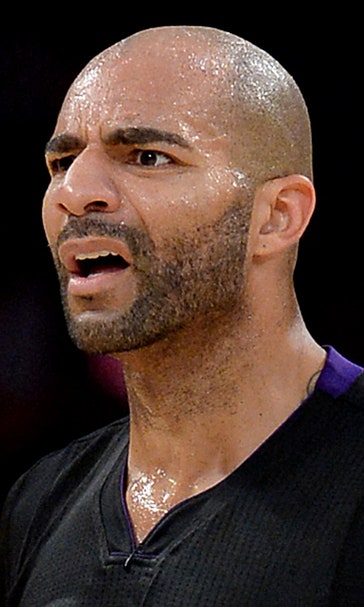 Clippers catch Lakers in huddle, embarrass them with easiest dunk ever
November 1, 2014

Things just keep going from bad to worse for the Los Angeles Lakers these days.
The team has likely already lost Steve Nash and Julius Randle for the season due to injuries and have started 0-3 for the second time in three years.
To top it all off, they were embarrassed on a play that exemplified a lack of focus and showed that the team with the second-most championships in NBA history could be in for a very long season.
In Friday night's game against the Los Angeles Clippers, Kobe Bryant and three other Lakers were huddling near the free-throw line during an inbounds play for the Clippers. The discussion went a little too long and the Lakers never broke the huddle as the Clippers inbounded the ball to Blake Griffin who essentially walked in for an easy dunk. Take a look:
Kobe rarely ever looks like a fool on a play, but the Clippers sure made him look like one.
More from NESN:
---
---