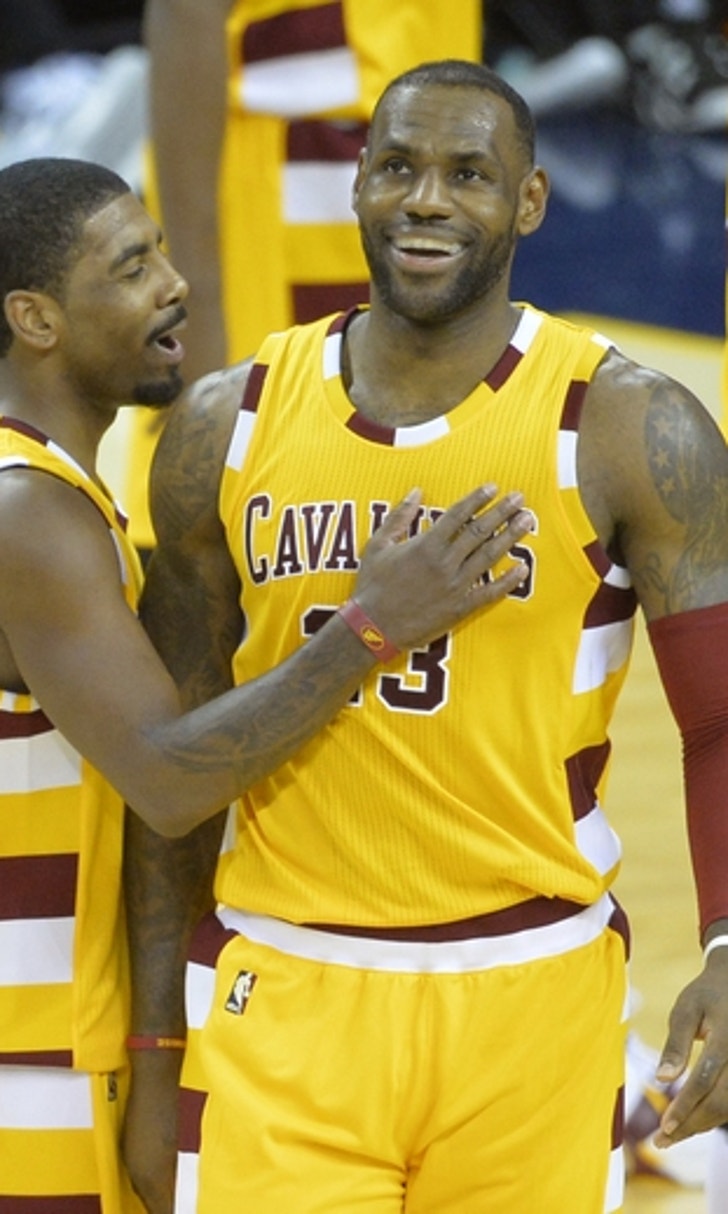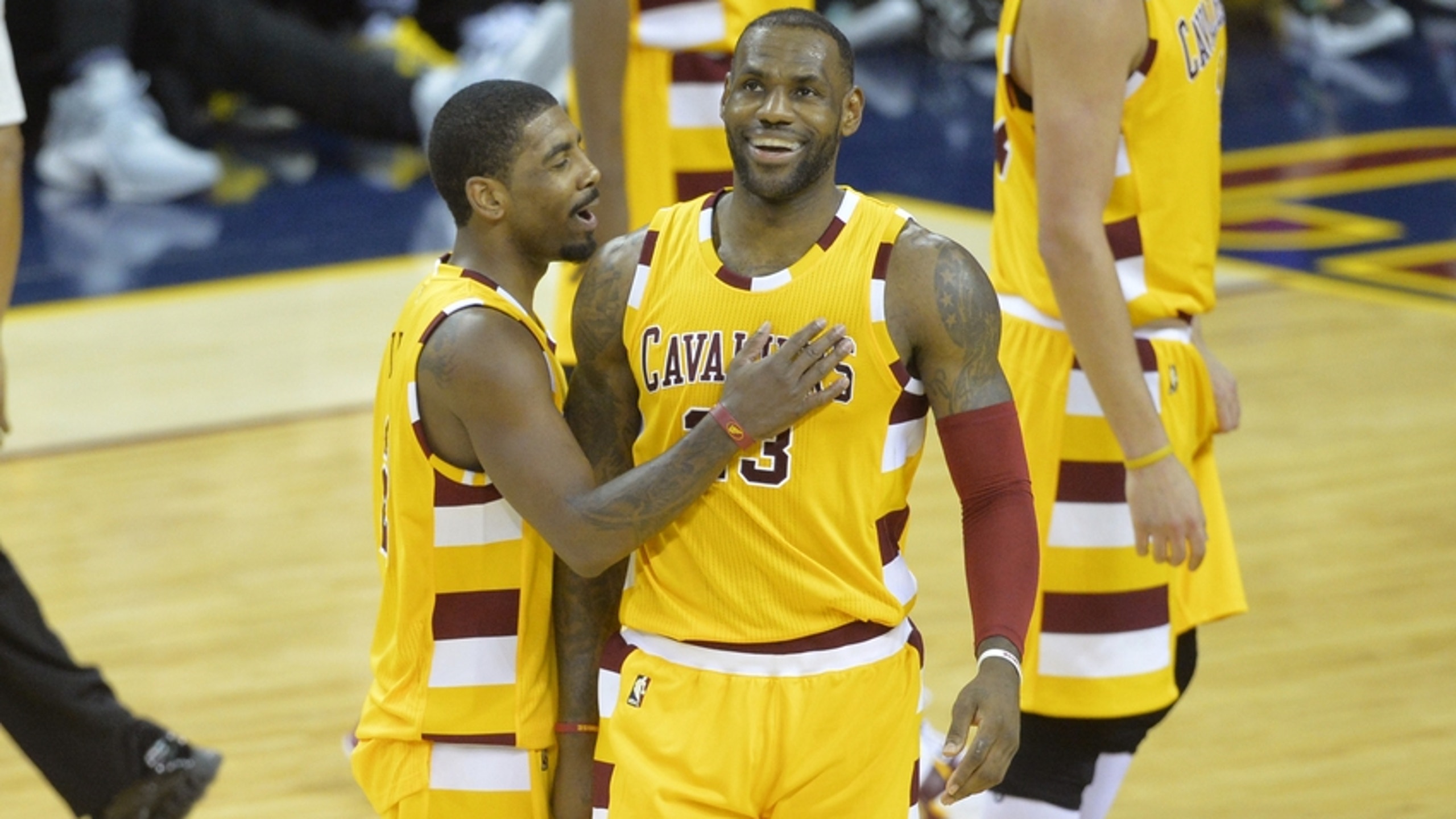 Cleveland Cavaliers: 3 Steps to Beating the LA Lakers
BY Fansided and Nathan Beighle/FanSided via King James Gospel • December 17, 2016
Feb 10, 2016; Cleveland, OH, USA; Cleveland Cavaliers forward LeBron James (23) hugs Los Angeles Lakers forward Kobe Bryant (24) near the end of the Cavaliers
After splitting a quick two game series with the Memphis Grizzles, the Cleveland Cavaliers return home to hopefully take of business against the LA Lakers.
This post-Kobe era has a melancholy feeling over it as the Cleveland Cavaliers will not welcome the LA legend into the Q. This time, they will welcome a new team. A young team. A team that will outrun and outgun them if they slack early.
This new Lakers team that is coached by Luke Walton started out the season strong, but they have not slipped to 11-18 or a .379 winner percentage which is still much better than the .207 percentage that they finished last season with.
Want your voice heard? Join the King James Gospel team!
After sitting out the last two games, Kyrie Irving is suppose to return along with LeBron James and Kevin Love who just took a rest in the Cavaliers last game.
Led by upcoming superstar D'Angelo Russell, Kyrie Irving and company will have their hands full, but with another quick start, they could quickly put this game in the win column. But this victory will only come easy to them, if they follow and master these three steps.
Sep 26, 2016; Los Angeles, CA, USA; Los Angeles Lakers guard Lou Williams (23) poses at media day at Toyota Sports Center.. Mandatory Credit: Kirby Lee-USA TODAY Sports
Shut Down the Scorching Lou Williams
After five games of 20+ including a 35, 38, and 40, Lou Williams has started to cool himself off, but his presence could still be an X-factor in this matchup.
More from King James Gospel
The key to shutting down Lou Williams is to either bolster out to a huge lead early, so it just doesn't matter, or to make JR start to care about this midseason game. JR Smith throughout the players proved last year that he has the ability to be a lock down defender, but he must want to. Defense is about passion and effort.
Williams put 40 points on the Memphis Grizzles, the NBA's leader in defensive rating, so the Cavaliers need to be on guard that his man can instantly erupt. He has had three sub-20 games leading into this one, so it seems that the streak has cooled, but hold your breathe Cavs fans.
If the Cleveland Cavaliers can tame Lou Williams, they are already on their way to beating this youthful and upcoming Lakers team.
December 11, 2016; Los Angeles, CA, USA; Los Angeles Lakers guard Nick Young (0) shoots against the New York Knicks during the first half at Staples Center. Mandatory Credit: Gary A. Vasquez-USA TODAY Sports
Force Them to Shoot the Long Ball
In the modern-day NBA, shooting the three point ball is almost a must, and the LA Lakers are not great at it.
While the Lakers do have shooters like Nick Young, D'Angelo Russell, and Lou Williams, the Cavaliers can allow them to shoot a bit. The Lakers shoot just 34.0% from downtown which is 20th in the NBA. D'Angelo Russell, the second-year player out of Ohio State, has become a major offensive force on certain nights. HIs ability to drive and kick must be shut down by Kyrie Irving and the Cavaliers defense.
The Lakers are also a force in the paint at times with the dynamic driving of their guys tag-teamed with their monstrous bigs. The LA Lakers are ten in the NBA at points in the paint.
Allowing players like Jordan Clarkson, Loul Deng, Julius Randle, and Brandon Ingram to shoot could be a big boost to the Cavaliers team that just lost some interior toughness in Chris Andersen. The three lethal guards for the Lakers (Young, Williams, and Russell), all shoot over 38% from downtown, and they all shoot over 5+ threes per game.
Picking your poison with who shoots the deep ball will be crucial for this Cavaliers team that has shown they can play excellent defense.
Nov 25, 2016; Cleveland, OH, USA; Cleveland Cavaliers forward LeBron James (23) and center Tristan Thompson (13) and guard Iman Shumpert (4) cheer from the bench during the fourth quarter against the Dallas Mavericks at Quicken Loans Arena. The Cavs won 128-90. Mandatory Credit: Ken Blaze-USA TODAY Sports
Play Your Game
The Cavaliers have fun. It's just what they do. They run the floor, usually led by Kyrie in transition, and they outshoot the other team with sharpshooter Channing Frye and J.R. Smith.
This team is deadly, but they can also, at times, feel chaotic. Throughout the first Memphis game, the Cavaliers played to their style of basketball. The game was slow, often times seeing a LeBron post up followed by a Zach Randolph post up. While the Cavaliers did win that game at 17, them playing their style of basketball will help this game be a blowout quickly.
The whole big three are back in action tonight, so this game should really be over fairly quickly. To be honest, this Lakers team is not quite yet ready to even smell the same court of Cleveland, and as soon as the ball tips, LeBron should start having his way with this struggling team.
If the Cavaliers win tonight, they will move to 19-6 which would be the East's best record and the third best overall behind Golden State and San Antonio.
---
---