Charlotte Hornets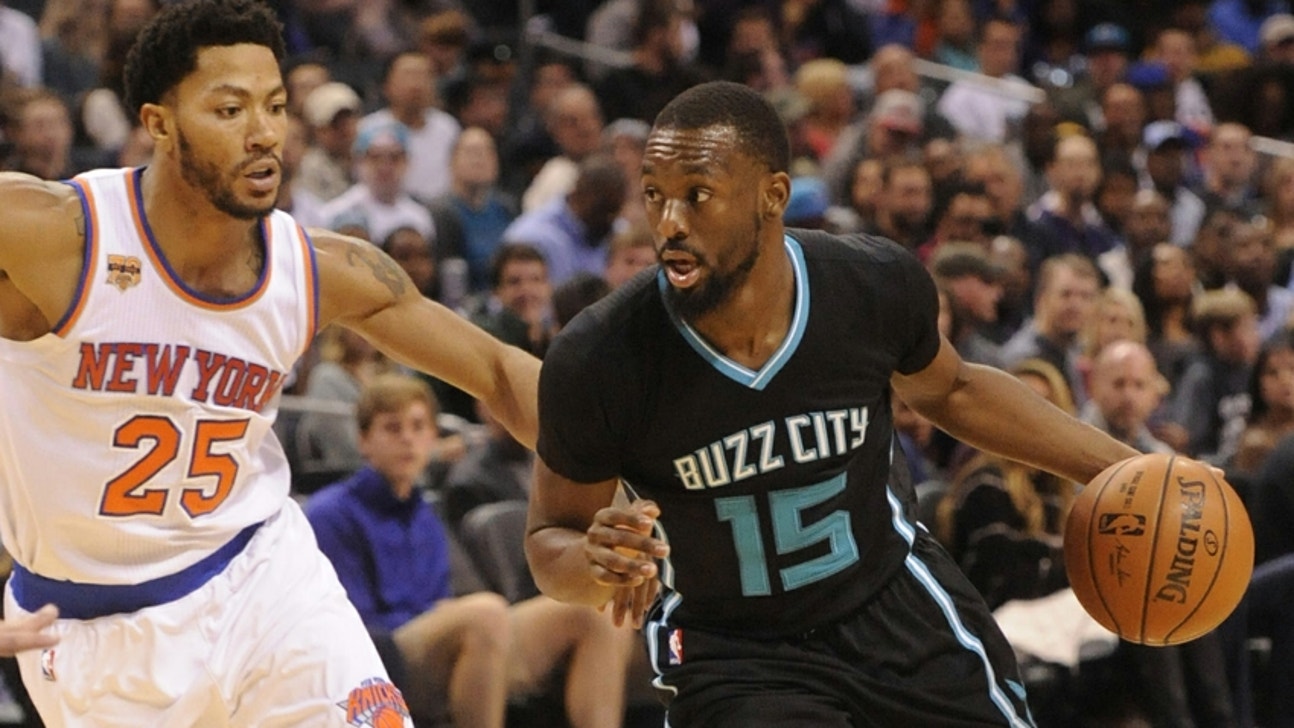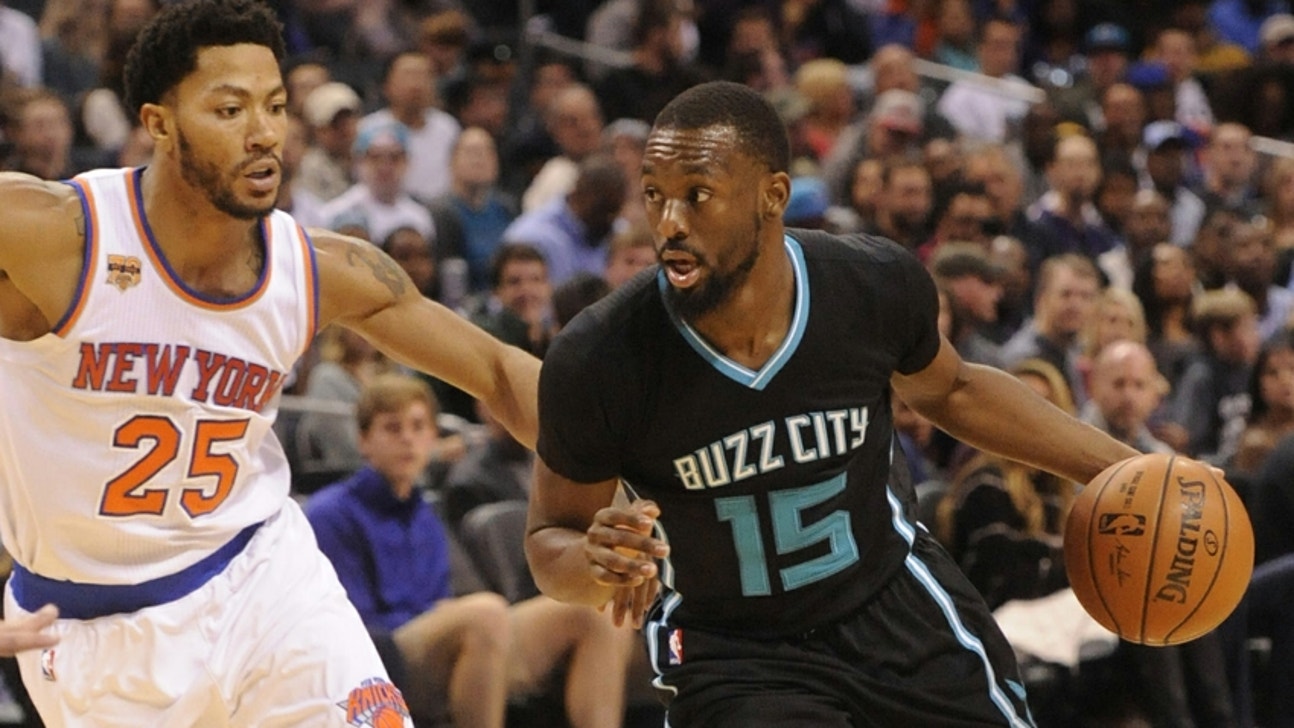 Charlotte Hornets
Charlotte Hornets: Derrick Rose Praises Kemba Walker as a 'Great Player'
Updated
Mar. 4, 2020 8:11 p.m. ET

Fansided, Jerry Stephens/FanSided via Swarm and Sting
Former MVP and current New York Knicks' point guard, Derrick Rose, praised his Charlotte Hornets' counterpart by saying that Kemba Walker is a great player.
Kemba Walker isn't a player that typically gets a lot of praise from the media or fellow NBA players but a recent quote from Derrick Rose showed what the New York Knicks' point guard think of his Charlotte Hornets' counterpart. Rose, who recently sustained an injury, spoke about wanting to be healthy and play a full 82 games. While doing so, he mentioned Kemba and gave him a subtle praise.
In an article from the NYPost.com, Derrick was quoted as saying, "My goal is to play 82," Rose said. "I don't want to miss a game, playing against every great team in this league, playing against every great player from [Damian Lillard] to Kemba [Walker] to [Russell] Westbrook."
The praise wasn't direct and it may go unnoticed but Rose did mention Kemba among the greats in this league like Damian Lillard and MVP candidate Russell Westbrook. Walker isn't particularly thought of as a top-tier point guard but his stats put him in the conversation. Apparently, so does the former NBA MVP in Derrick Rose.
More from Swarm and Sting
By naming Kemba among the "greats," Derrick also put the Charlotte Hornets in the conversation of great teams. It isn't a straightforward compliment but the fact that Rose mentioned Walker is a bit of a surprise within itself. With the development that the Hornets' star has made over the past few seasons, it is clear why he has been garnering more attention.
It's no wonder that the Knicks' point guard named Kemba because in the two games they faced off this season, Walker played well against Rose in both games. Charlotte's point guard outscored Derrick 45-34 in the two meeting combined. Despite his scoring output, each side walked away with a close victory. The teams will face off once more in a winner takes all for the season series.
Walker and Rose are two of the most athletic point guards in the NBA. As two ball dominant players who can each take over games with their scoring ability, it's clear to see why Derrick has respect for Kemba.
Kemba Walker is enjoying yet another career season for the Charlotte Hornets this year. He has become a great player in this league and Derrick Rose, for one, has taken notice. The subtle compliment of praise may not be much more than that but it is important. Out of all the outstanding point guards in the NBA, the Knicks' star went out of his way to mention Walker with the likes of Lillard and Westbrook.
---
---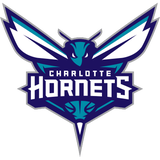 Get more from Charlotte Hornets
Follow your favorites to get information about games, news and more
---