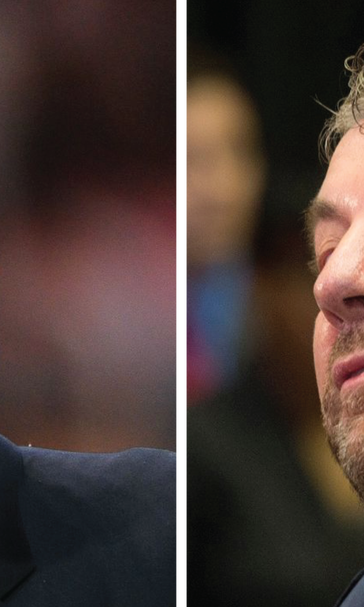 Charles Oakley responds to James Dolan, denies he's an alcoholic
February 11, 2017

Charles Oakley continues to fight back against claims that were made in the aftermath of his unceremonious arrest and ban from Madison Square Garden after a physical confrontation with stadium security on Thursday.

New York Knicks owner James Dolan has since defended his decision to ban the former Knicks star, voicing his belief that Oakley may have a problem with alcohol that led to the incident.

Oakley denied these allegations to the New York Post's Marc Berman on Saturday, saying he isn't an alcoholic and visits rehabilitation institutes only as a service to those struggling with addiction and to support fellow former NBA veteran Jayson Williams, who is an alcoholic.

"Dolan might think because I go to volunteer at Rebound Institute treatment centers with [Williams] that I'm a client," Oakley said. "I'm just supporting the amazing work Jayson is doing. I'm not an alcoholic, but Jayson is."

Oakley's manager Akhtar Farzaie confirmed to Berman that the visits are, indeed, all philanthropic in nature, and that Oakley's work at the institutes was to cook for patients. Oakley also will be hosting a charity golf event for the Rebound Institute on May 4 in Boca Raton, Fla.

"He's helping them, motivating them," Farzaie told Berman.

Many former and current NBA players have come out in support of Oakley since the incident. Dwyane Wade was one of many players who took to social media to express his admiration of Oakley and condemn the ugly way in which the former Knicks star was removed from the arena.

https://www.instagram.com/p/BQTUdaDBTC3/

Time will tell if the ban will hold, or if the Knicks and Dolan will reconcile with their former enforcer.

Dan is on Twitter. #FreeOak.


---
---