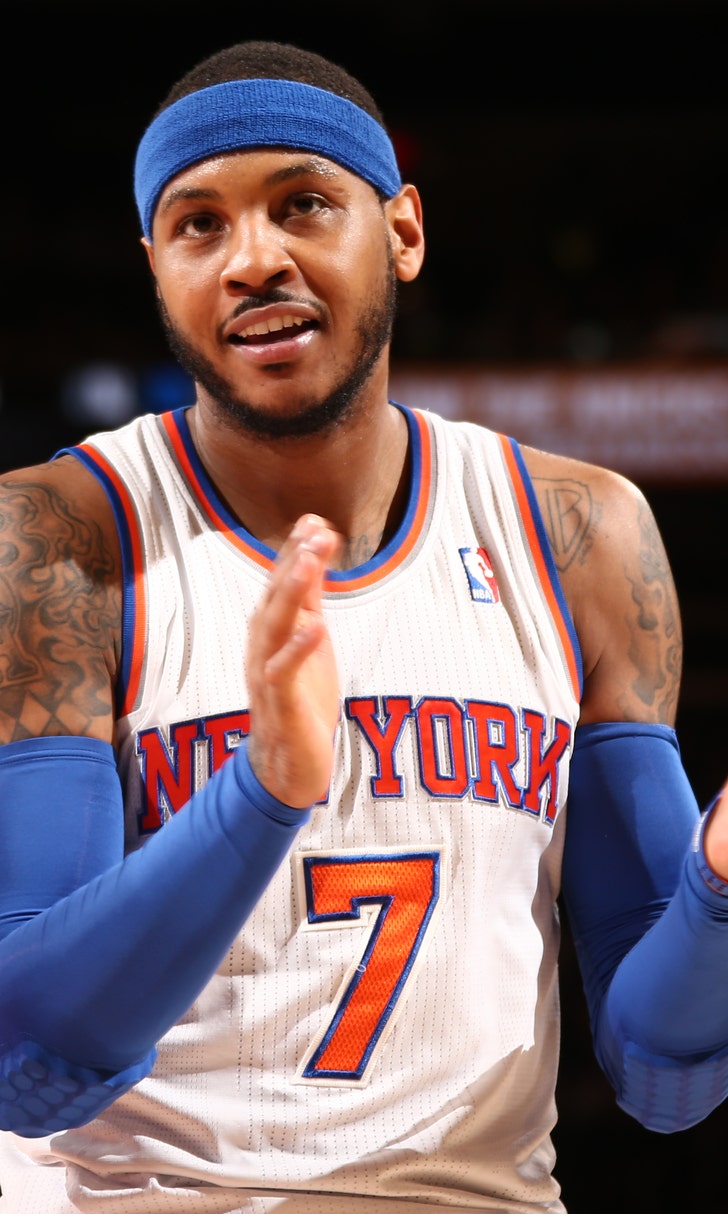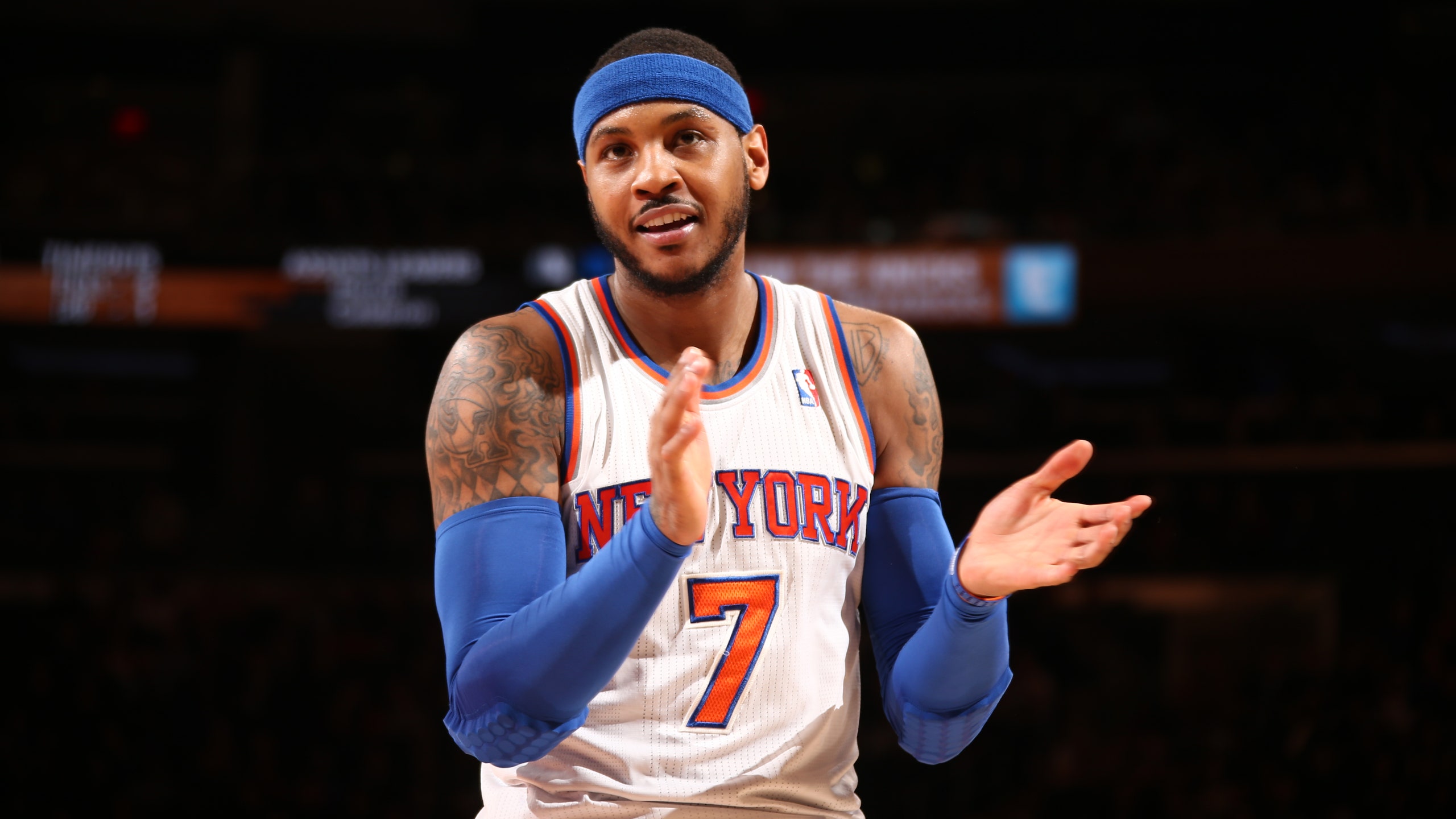 Carmelo Anthony on 76ers: 'We can't overlook them at all'
BY foxsports • December 2, 2015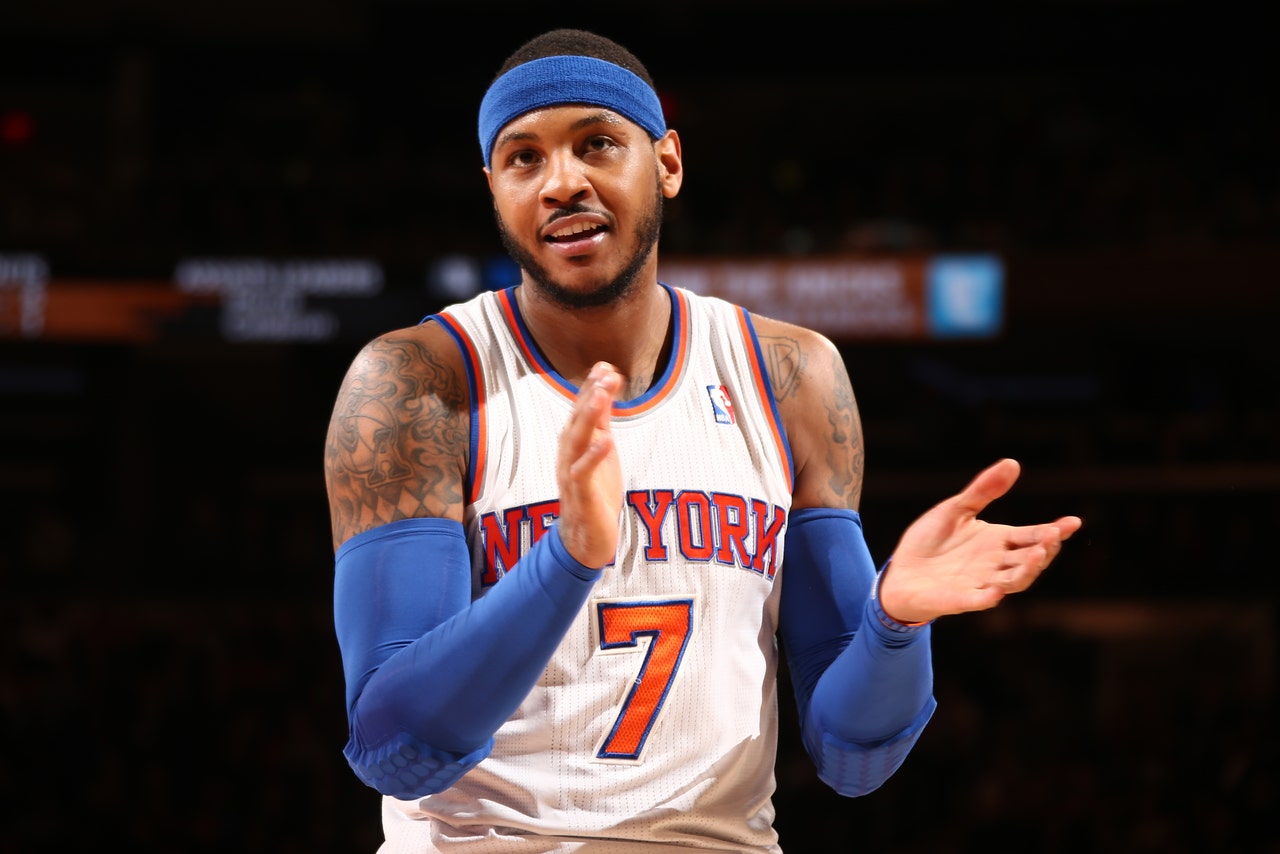 The 76ers have been one of the jokes of the NBA over the past three years, and their 0-18 start to this season didn't help things. Now though, after Tuesday night's first victory of the season, the Sixers enter New York on a one-game winning streak. It was Philly's first win since March (March!) and Carmelo Anthony says the Knicks shouldn't be taking such a hapless team lightly.
From Howie Kussoy of the New York Post:
The Knicks have lost four in a row and seem to be coming back to Earth after an 8-6 start to the year. New York is certainly better than it was a season ago, but the Knicks still have lots of flaws on the roster. Melo is right. The team isn't good enough to take Philly lightly, because the 76ers play hard. They're capable of winning more games than they have considering how close they've played teams like the Rockets, Celtics and Grizzlies late. 
"I don't think our group is there yet, honestly. … I don't think 18 games into the regular season, because we've won eight times, that we think that we're better than anybody [and] I'm hopeful that's the mentality that our guys have," Fisher said following Tuesday's practice at the Garden. "I don't think [the 76ers'] record really speaks to how good they are. … They play hard every night. Similar to us, they've had the lead in a lot of games in the fourth quarter and just haven't been able to close them. We can't overlook them at all."

Being held without a win since Nov. 21 is enough to ensure the attention of Carmelo Anthony, who will return to action after missing Sunday's game with an illness.

"We don't want them coming here extending our streak," Anthony said. "They've been in some games down the stretch, so you can't fall asleep on those guys. They're out there playing. It's a scary game, so we've got to come out and be hungry and try and get this game."
---
---