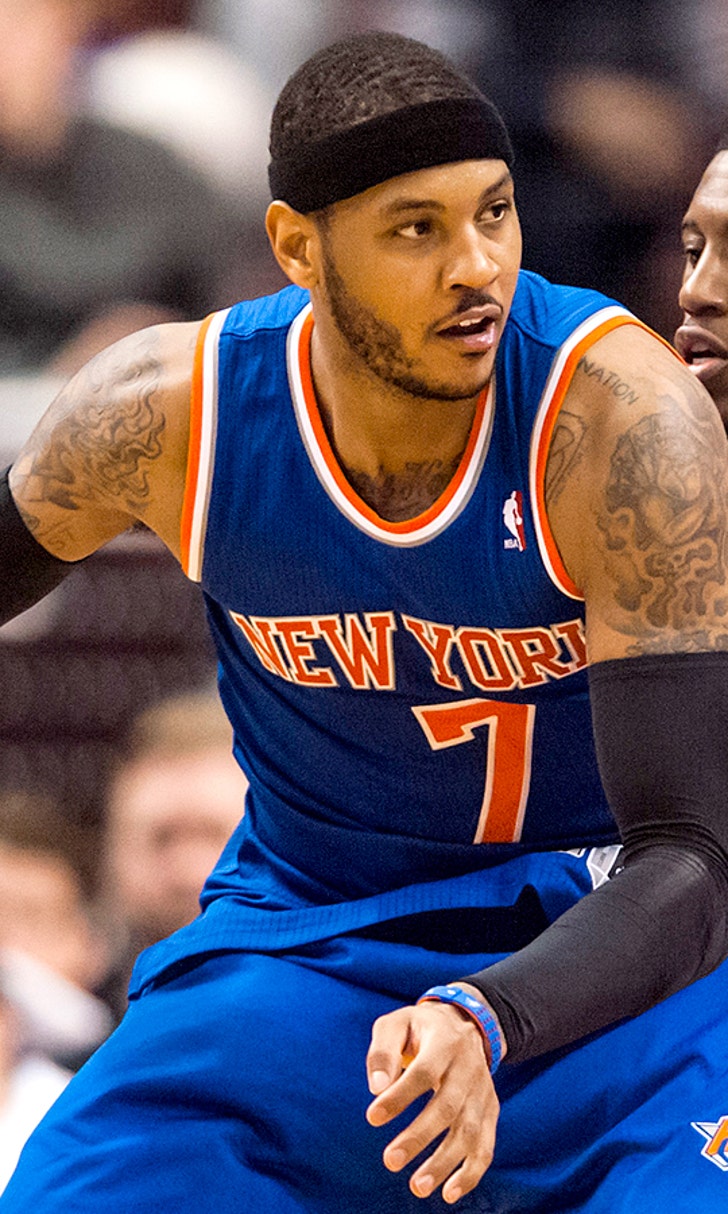 Carmelo Anthony (eww) borrowed teammate's headband at last minute
BY foxsports • March 22, 2014
Carmelo Anthony had to rely on the assist of his teammate in the Knicks' 93-92 win over the Philadelphia 76ers on Friday night. 
New York was up by double digits with a little more than 5 minutes left on the clock, so Knicks coach Mike Woodson started swapping out his starters. 
Anthony figured the game was over, so he discarded his trademark headband. 
Only, the 76ers quickly cut the lead to 92-90 and forced Woodson to call back his starting roster at the last minute. 
Except that Anthony had no headband to play with. 
As WSJ Knicks reporter Chris Herring called it: 
What's a little shared forehead sweat between teammates? [Insert gag here]
H/t For the Win. 
---
---