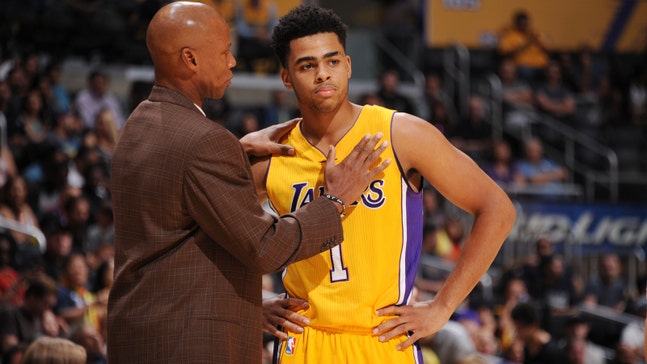 Byron Scott finally guarantees young Lakers fourth-quarter minutes
Published
Mar. 20, 2016 7:07 p.m. ET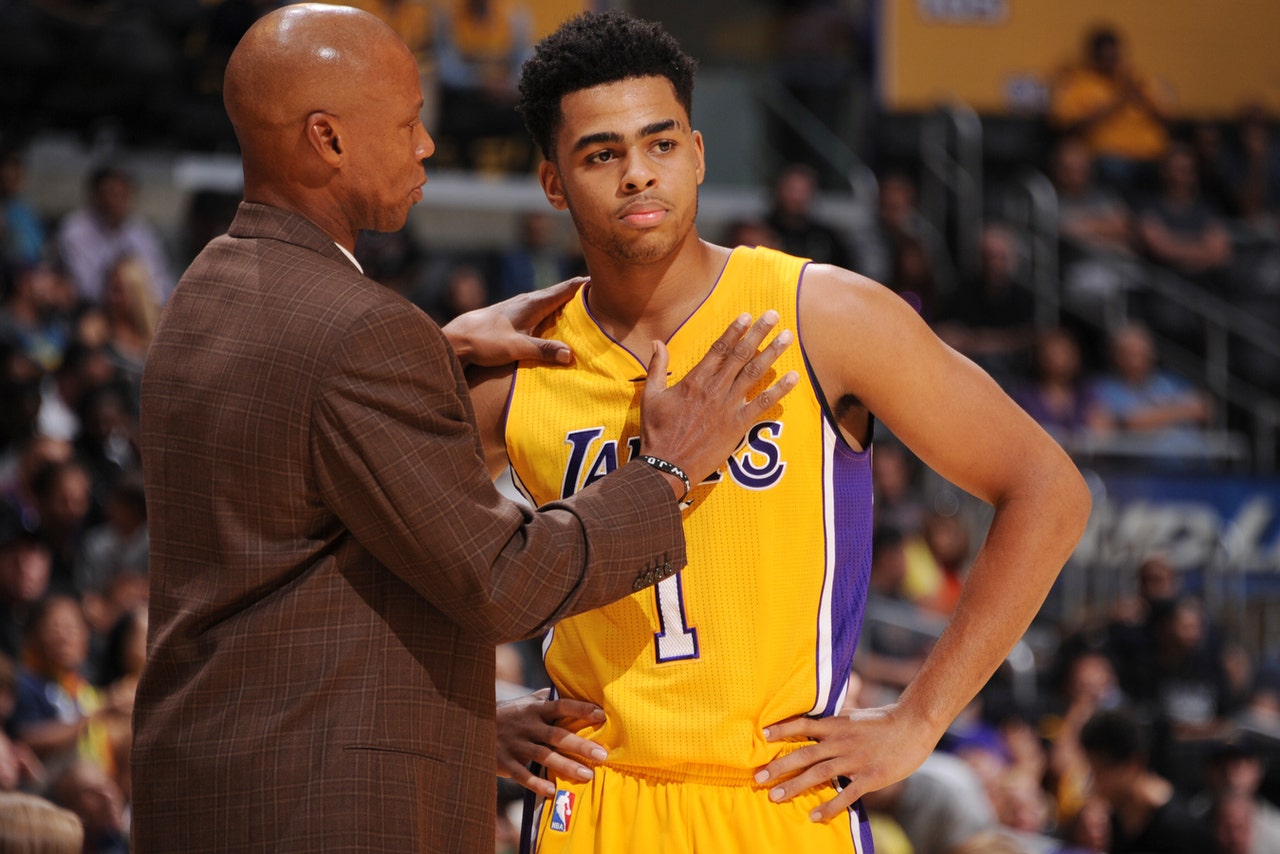 Byron Scott has frustrated Lakers fans all season long with the way he's dealt with lineups and substitutions. He's consistently played the players he believed would give the team the best chance to win, even though it's been perfectly clear for a very long time that L.A. doesn't have enough talent to compete most nights, no matter who's on the floor.
What makes the most sense is to develop the team's younger players for the future, but Scott has been stubborn to do so, especially with rookie point guard D'Angelo Russell.
Things will change, however, for L.A.'s remaining 13 games of the regular season.
It's unclear what may have caused Scott to reverse course here, because he has been steadfast in wanting guys to "earn" their playing time all season long.
It's possible that the front office intervened now that there's so little time left in a season that's long been lost. But no matter the reason, we should be seeing much more of players like Russell, Randle and Clarkson in the fourth quarters of contests the rest of the way.
---
---