National Basketball Association
National Basketball Association
Bulls-Cavaliers Preview
Updated
Mar. 5, 2020 12:03 a.m. ET

With their best player likely sidelined until March and the season slipping away, the Chicago Bulls are reportedly considering selling off a couple of their major pieces.
Trending in a positive direction, the Cleveland Cavaliers could be looking to add some frontcourt help given Kevin Love's shoulder injury.
The clubs may be returning from the All-Star break with a different look Thursday night when the host Cavaliers try to avoid their third straight loss to the Bulls.
Things were looking up for Chicago (27-25) in early January when a season-high six-game winning streak had it within 2 1/2 games of Cleveland. However, the Bulls have since dropped 13 of 18, including four straight, to fall 11 back of the surging Cavs (38-14).
Making matters worse, they lost star Jimmy Butler this month for at least three weeks. Nikola Mirotic (appendix) and Joakim Noah (shoulder) are also out following surgery.
Taj Gibson does plan to play after exiting a Feb. 10 loss to Atlanta with a strained foot.
"We've taken some hits the last couple of weeks," Pau Gasol told the team's official website. "It's been a challenge, but I think this break should help us (with) a refreshment emotionally and help us in the next stretch fully energized and see what we can do."
The Bulls might not get that opportunity after reports surfaced Wednesday that the team was shopping Gasol and Gibson ahead of Thursday's trade deadline. Gasol is expected to opt out of his contract and become a free agent this summer.
After he was limited to two points on 1-of-7 shooting in a season-opening 97-95 home win over Cleveland, Gasol had 25 points, 10 rebounds and six assists in a 96-83 victory at Quicken Loans Arena on Jan. 23. Gibson added 15 points, eight boards and two blocks.
Since that defeat in coach Tyronn Lue's debut, the Cavs have won eight of their last 10 games. They certainly seem to be clicking offensively the way Lue hoped, averaging 111 points on 48.8 percent shooting over that span.
Kyrie Irving entered the break on a roll, scoring 26.9 per game on 55.8 percent shooting in his past eight. Chicago, however, held him to 11 points on 5-of-16 shooting last month.
LeBron James has totaled 21 assists and 17 rebounds in his past two games. He's averaged 11 boards and 8.7 assists in his last three regular-season matchups with the Bulls.
Love scored 10.3 per game and shot 29.3 percent while dealing with a shoulder injury in his last four. Love is probable after practicing Wednesday, though the Cavs are rumored to be seeking frontcourt help.
"If there's (no trades), then we'll be ready to go. I'm in a mindset that I'm ready to get these guys ready for the Bulls game," James said.
They should be able to resume their pre-break scoring against a Chicago team that has given up 110.7 points per game over its past seven. The Bulls now hope to avoid their longest skid since dropping 10 in a row from Feb. 27-March 19, 2010.
Cleveland, an Eastern Conference-best 22-4 at home, should have reserve Matthew Dellavedova back from a five-game absence because of left hamstring soreness.
---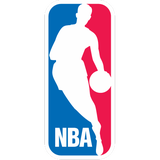 Get more from National Basketball Association
Follow your favorites to get information about games, news and more
---