National Basketball Association
National Basketball Association
Bulls 113, Timberwolves 82
Published
Dec. 12, 2010 6:05 a.m. ET

One night after beating the defending champs, the Chicago Bulls weren't about to have a letdown.
Derrick Rose had 21 points and seven assists, leading Chicago over the Minnesota Timberwolves 113-82 on Saturday for its season-best fifth straight victory.
The effort was all the more impressive given Chicago's emotional victory over the Los Angeles Lakers just 24 hours before.
''We came out focused,'' Rose said. ''This was going to be a tough game. We just tried to stay under control and not let them back into the game.''
The Bulls (14-8) are six games over .500 for the first time since finishing the 2006-07 season with a 49-33 record.
With a favorable schedule coming up, the Bulls have a chance to establish a comfortable lead in the NBA's Central Division.
''Our energy was good the whole game and our rebounding was terrific,'' coach Tom Thibodeau said.
Rose, known more for his whirling forays to the basket than his outside stroke, set a career high with five 3-pointers. It was the third time this season he has made four or more 3s. He made that many just once during his first two NBA seasons.
''I'm trying to show everybody what I'm working on,'' Rose said. ''You want to show opponents new things so when they're going to play you, they know it's going to be a hard night.''
Rose said he hadn't enjoyed that kind of a shooting night as a professional.
''Not since AAU,'' he said. ''They gave me forever to shoot, so I was just shooting.''
The long-range jumpers made for an efficient night for Rose, who shot 8 for 10 from the field. Luol Deng added 19 points and Carlos Boozer 17 for Chicago, which outrebounded Minnesota 53-36.
The Timberwolves entered leading the league in rebounds per game. The Bulls ranked third.
Kevin Love had 23 points and 15 rebounds to lead Minnesota. Michael Beasley added 16 points.
Love has had at least 20 points and 15 rebounds in each of Minnesota's last six games. It's the longest such streak in the NBA in 21 years. Philadelphia's Charles Barkley last accomplished the feat in the 1989-90 season.
''I didn't know that,'' a smiling Love said when informed about his streak. ''It's very flattering. I just go out and play hard. It's bittersweet, because I want to win.''
While the Bulls have been winning plenty lately, they've also made a habit of getting off to slow starts. Not so on Saturday, as Chicago jumped out to a 21-10 lead and led by nine at the end of the first quarter.
''We want to have the right habits and be ready for any opponent,'' Thibodeau said. ''You want to be consistent in your approach whether (you're playing) a defending champion or a rebuilding team.''
The Timberwolves (6-18) were flat-footed on defense for most of the night. Minnesota played at home against the Detroit Pistons on Friday, then flew into Chicago early Saturday morning.
''Early in the game, we got some really good looks,'' Minnesota coach Kurt Rambis said. ''We had wide-open shots but just couldn't make any baskets.''
Minnesota opened the second half with a 9-2 run that trimmed the Bulls' 21-point halftime lead to 14. However, Chicago responded with an 8-0 run of its own, highlighted by Rose's third 3-pointer of the game.
''We're not mature enough a team defensively to have our defense lock a team like this down,'' Rambis said. ''This is just one game, but we clearly didn't come out with the energy we had been playing with. The guys in there know it.''
The Bulls went 5 of 7 from beyond the arc in the third quarter and led by as many as 26 points in the period. Their biggest lead in the game was 33.
Minnesota never got closer than 19 the rest of the way. The Bulls were more aggressive all night, outscoring the Timberwolves 19-6 from the foul line.
''We just played too much 1-on-1 tonight,'' Beasley said. ''It's just tough to play so good one night and the complete opposite like we did tonight.''
Chicago also matched its season high with nine 3s, accomplished three times. Chicago made as many as nine 3s in a game only once last season.
Boozer's 13 first-half points led a balanced Chicago attack. Rose added 12 points and Deng 11.
Chicago held Minnesota to 35.6 percent shooting during the first two quarters. Chicago led 58-37 at the break.
With the outcome never really in doubt, the United Center crowd turned its attention to other matters: free food. Paying customers were to be rewarded with a free Big Mac if the Bulls scored 100 points.
Kyle Korver's 3-pointer with 4:57 remaining put Chicago over the top and spurred the biggest cheer of the night.
The Bulls play eight of their next 12 at home, and none of the four road games are against teams that made the playoffs last season. With the top six teams in the Eastern Conference already setting themselves apart, this could be a crucial stretch for Chicago.
''I think we're playing good basketball,'' Joakim Noah said. ''We have to keep it up.''
NOTES: Love entered leading the NBA in rebounding with 3.6 more boards per game than Noah, who is third. ''Kevin Love is a handful,'' Noah said. ''He's not the highest jumper or anything, but he's mastered the craft.''
---
---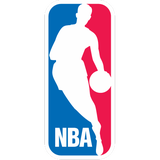 Get more from National Basketball Association
Follow your favorites to get information about games, news and more
---